Our approach to helping combat the impact of climate change is to plant trees and native vegetation to provide a carbon sink. Using nature as our guide we plan and deliver ecologically sensitive planting in partnership with landholders. Our planting primarily takes place on degraded, unused farmland and we restore the natural habitat by planting a mix of native trees and shrubs that are indigenous to the area.
We currently have three main types of planting projects: Biodiverse Sandalwood planting, Biodiverse Carbon planting, and Saltland Carbon planting.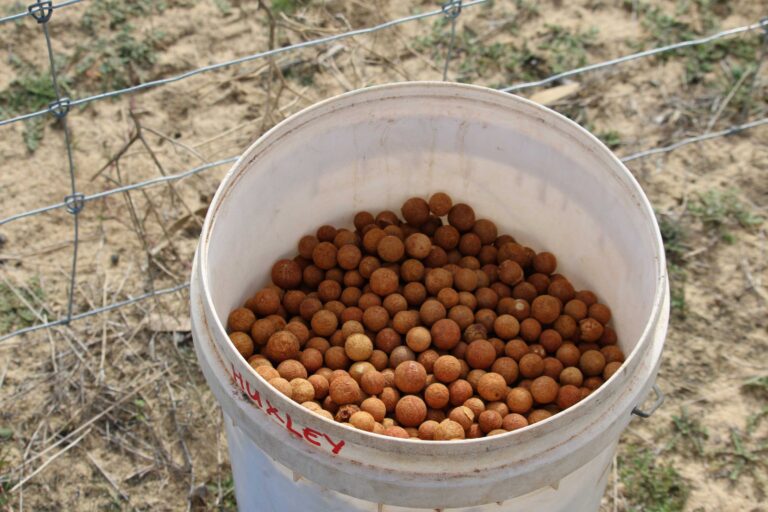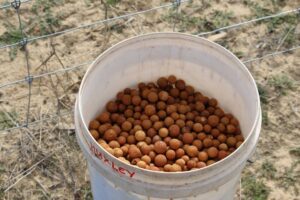 Biodiverse Sandalwood planting refers to the planting of sandalwood trees (Santalum spicatum) alongside other species of plants, creating a natural and biodiverse landscape.
Prized for its aromatic oil and wood, Australian sandalwood once grew plentifully across Western Australia. In the 1840s, sandalwood was the state's largest export earner, providing more than 30% of the total export income! Unfortunately, overharvesting and exploitation meant the trees became scarcer and sandalwood planting declined. As a slow-growing species, this severely restricted the industry. Sandalwood is a hemiparisitic plant, meaning it needs other trees to act as a host so it can grow. We plant sandalwood alongside other native species including Acacia (wattles) and Allocasurina (sheoaks) at a ratio of 30:70. This biodiverse planting method provides a range of benefits to the landscape including habitat for pollinators, birds and other native species. In time, the landowners will be able to harvest the sandalwood trees for production – either harvesting nuts to sell or harvesting the entire tree – bringing in additional income from land that was compromised prior to planting.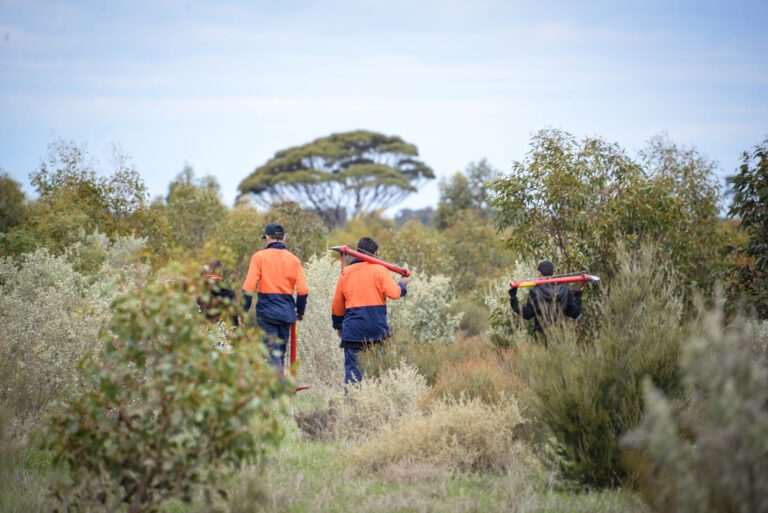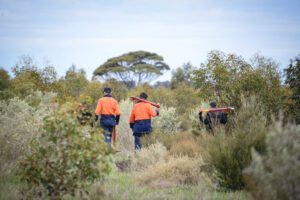 Biodiverse Carbon planting involves restoring the natural landscape by planting a range of native species that represent the flora found on the site prior to clearing.
The mix of seeds is specially designed for each site to reflect vegetation found pre-European settlement. In Western Australia, this typically includes Eucalyptus, Acacia, Melaleuca and Banksia species.
Native trees assist agricultural areas to be more sustainable by preventing salinity and soil erosion, and providing shade, shelter, food and habitat to native animals.
By planting what used to grow here, the hope is that these plants will set their seeds to the wind and develop naturally self-sustaining habitats and ecosystems.
Saltland Carbon planting refers to the restoration of salt-affected land using native, salt-tolerant species.
Little is known about the sequestration of carbon on land that has been degraded by dryland salinity. 
Working with Threshold Environmental, our Saltland Carbon projects will test the ability of native trees and shrubs to grow in areas of differing salinity and their ability to sequester carbon. 
We hope to demonstrate the possibility of converting low productivity saline land into well-functioning land that supports native biodiversity and can be improved for water use, stock shelter and mixed grazing in the future.
Help Restore Australia With Us