Eurardy Reserve, WA
NANDA COUNTRY​
Eurardy Reserve is located approximately 570 kilometres north of Perth and extends across more than 30,000 hectares of Nanda country. Formerly a pastoral station, Eurardy was purchased by Bush Heritage Australia in 2005 with the aim to protect biodiversity and revegetate cleared areas. Eurardy is located in one of only 36 global biodiversity hotspots and is home to more than 500 native plant species, including five nationally endangered or vulnerable species. The Reserve forms a crucial ecological link between Kalbarri National Park and Toolong Nature Reserve.
We are working in partnership with Bush Heritage Australia to restore 1,350 hectares of cleared land with a mix of native trees and shrubs. Decades of extensive grazing has changed the landscape and entire ecosystems have been modified. The aim of this project is to restore vegetation and protect the land from further degradation and loss of habitat. 
Since 2019, we have planted more than 397,000 seedlings across the Reserve; primarily on the red soils areas. Planting will now move towards the yellow sandplain soils of the Reserve. Although this area will sequester less carbon per hectare, the level of biodiversity will be significantly higher. This area is more technically difficult to plant; particularly with regards to seed propagation, climate and soil moisture retention. We have begun to trial the propagation of several new species, as well as alternative planting techniques to ensure the restoration of this area is a success.
Want to help fund current and future projects like this? Donate now to help restore Australia.
Your donations allow us to develop, plant and monitor our own native and biodiverse land restoration projects right here in Australia.

Donating to Carbon Positive Australia is tax-deductible for all contributions over $2.
Your monthly donations allow us to develop, plant and monitor our own native and biodiverse land restoration projects right here in Australia.

Donating to Carbon Positive Australia is tax-deductible for all contributions over $2.
Planting Type: Biodiverse Carbon
Region: Mid West, WA
Planted: 2019, 2020, 2021 & 2022
Size: 1,350 hectares
Seedling Count: 397,555
Partners:

Bush Heritage Australia

 & Dr Geoff Woodall
ERF Registered: Yes (Environmental Planting Methodology)
Legal Permanence: 100 years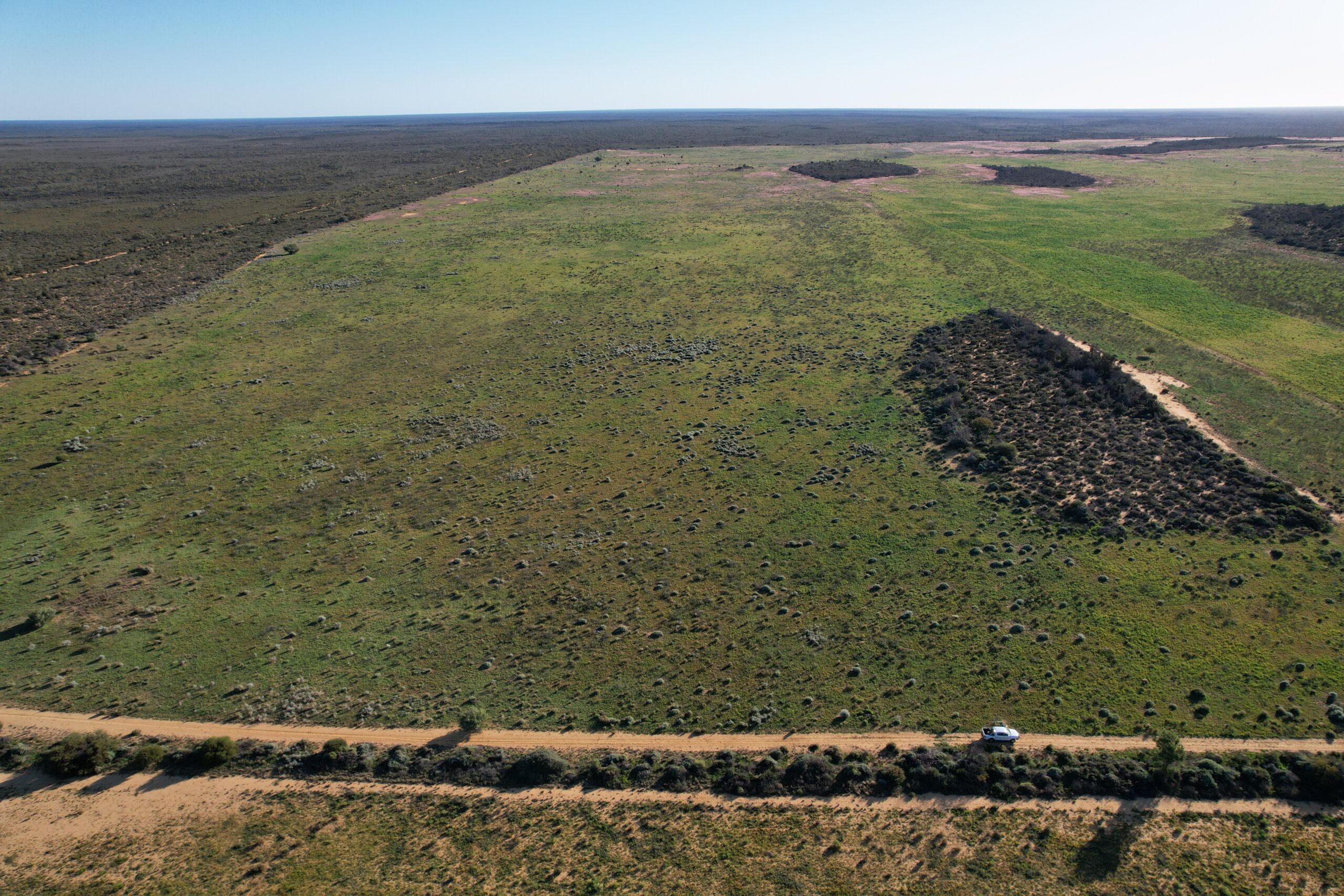 COMING UP
MONITORING & PLANTING
Regular monitoring assessments will be conducted to determine survival and growth rates. The next assessment scheduled for spring 2022. Next winter, we will be planting approximately 300 hectares at Eurardy Reserve. This will be predominantly on the yellow sandplain – an area with immense biodiversity value.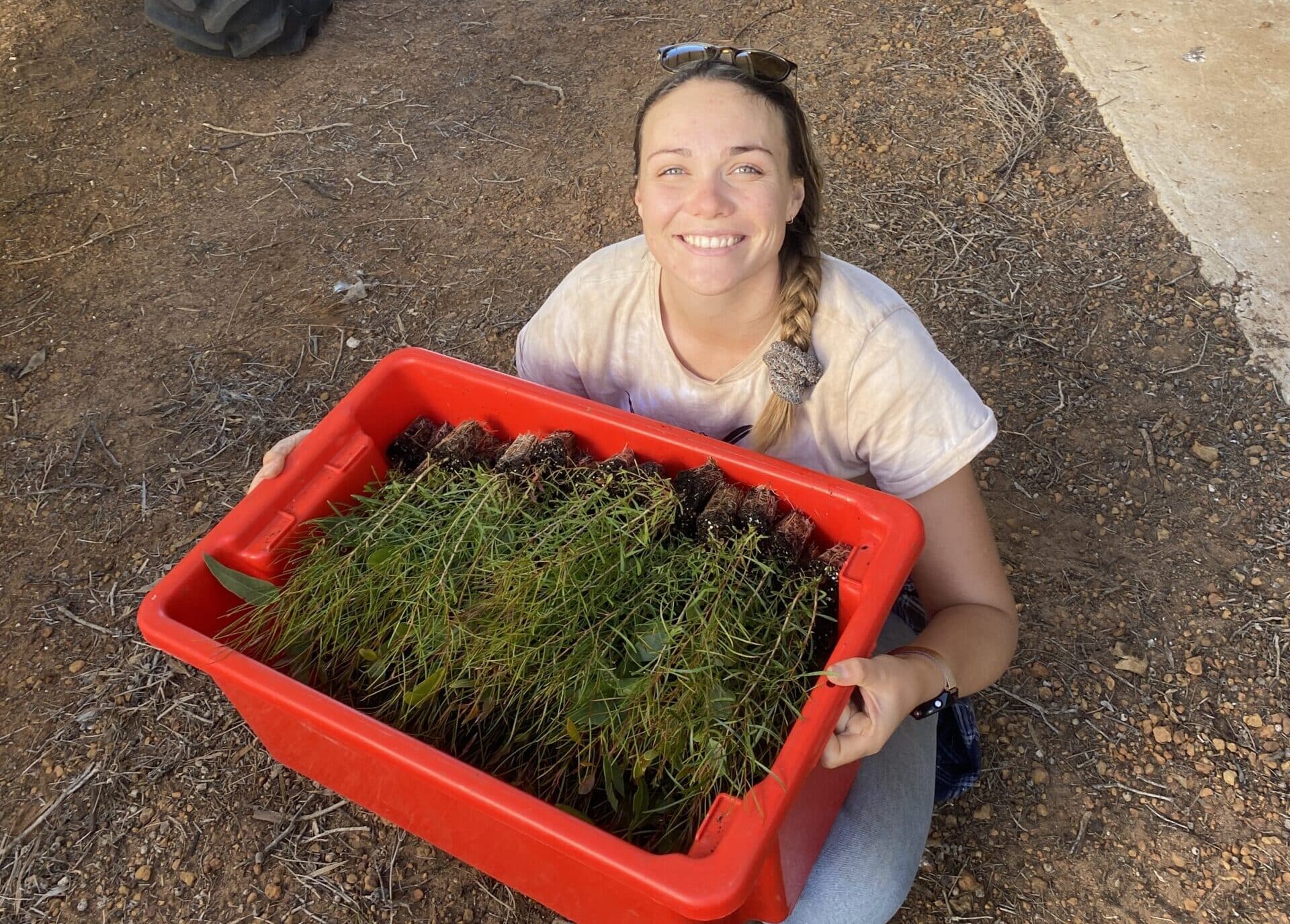 June 2022
PLANTING (YEAR 4)
Led by Dr Geoff Woodall, the team used a combination of machine and hand-planting techniques to plant more than 46,000 seedlings. The seedling mix included 26 different native species such as Lemarchea hakeifolia, Melaleuca eleuterostachya, and Calothamnus chrysanthereus. The seedlings were used to infill patchy areas of last year's planting, as well as undertake a 27 hectare trial on the yellow sandplain area of the reserve.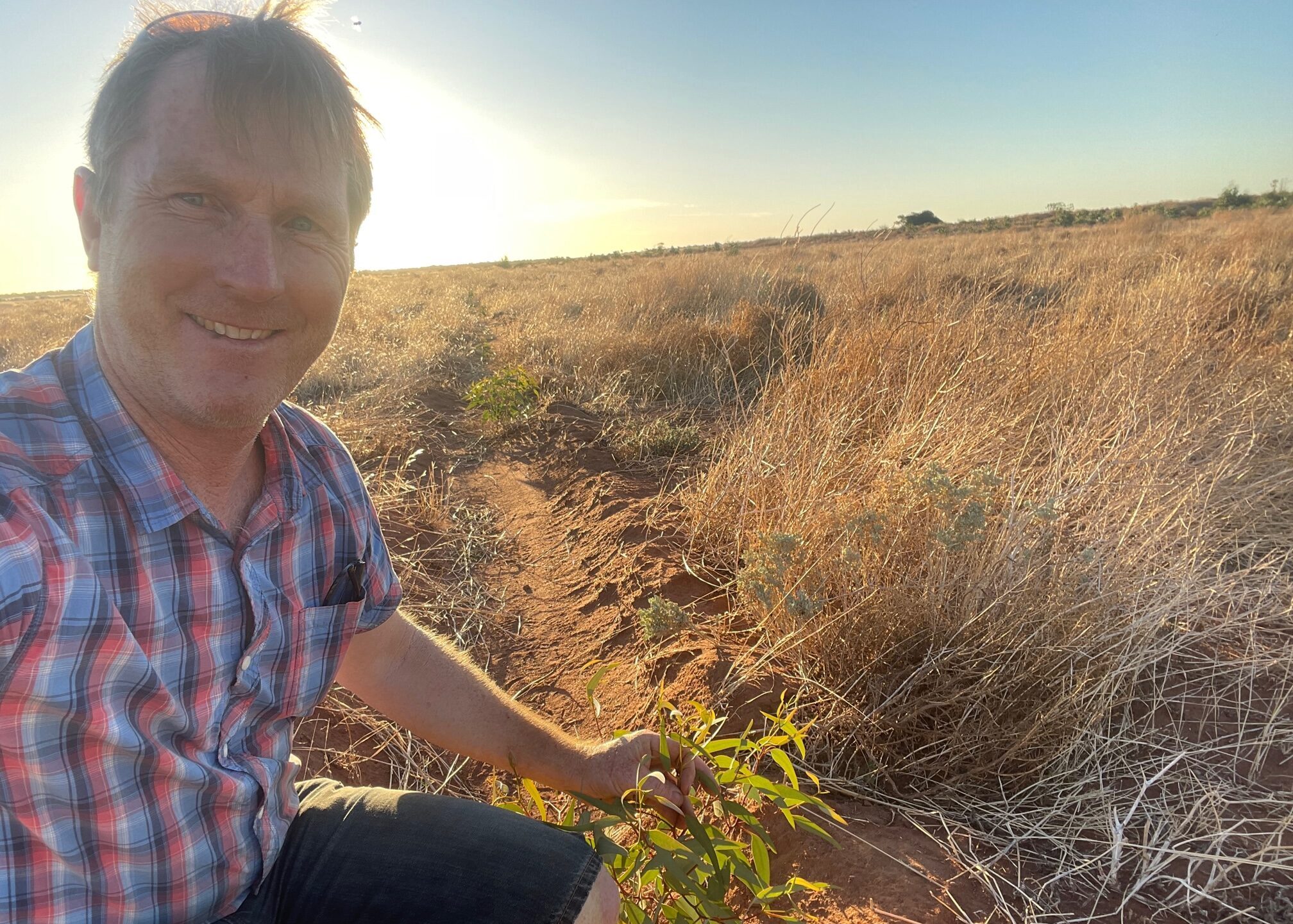 MARCH 2022
MONITORING
Project Manager, Dr Geoff Woodall, visited the site in early Autumn to check on progress. Having outgrown the weeds, seedling establishment in the 2019 and 2020 planting areas was impressive. Although the emus had caused some damage, the 2021 planting area exceeded expectations with Acacia, Hakea and Eucalyptus species germinating and establishing well.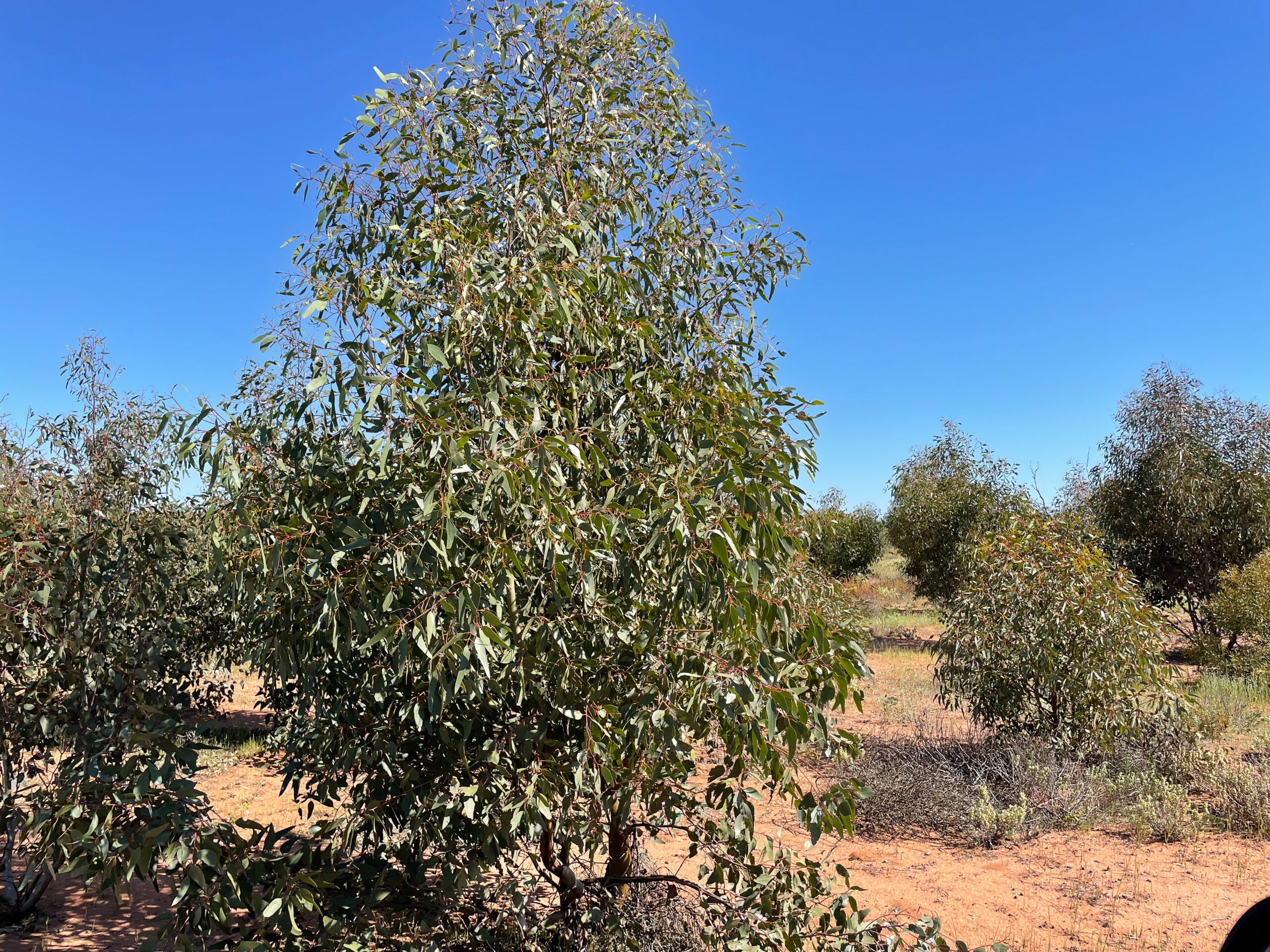 SPRING 2021
SITE VISIT & MONITORING
Louise (CPOZ) visited the site in September 2021 to check in on progress and touch base with contractors and planting partners. The team witnessed great seedling establishment and growth across the site, the trees clearly benefitting from the high winter rainfall.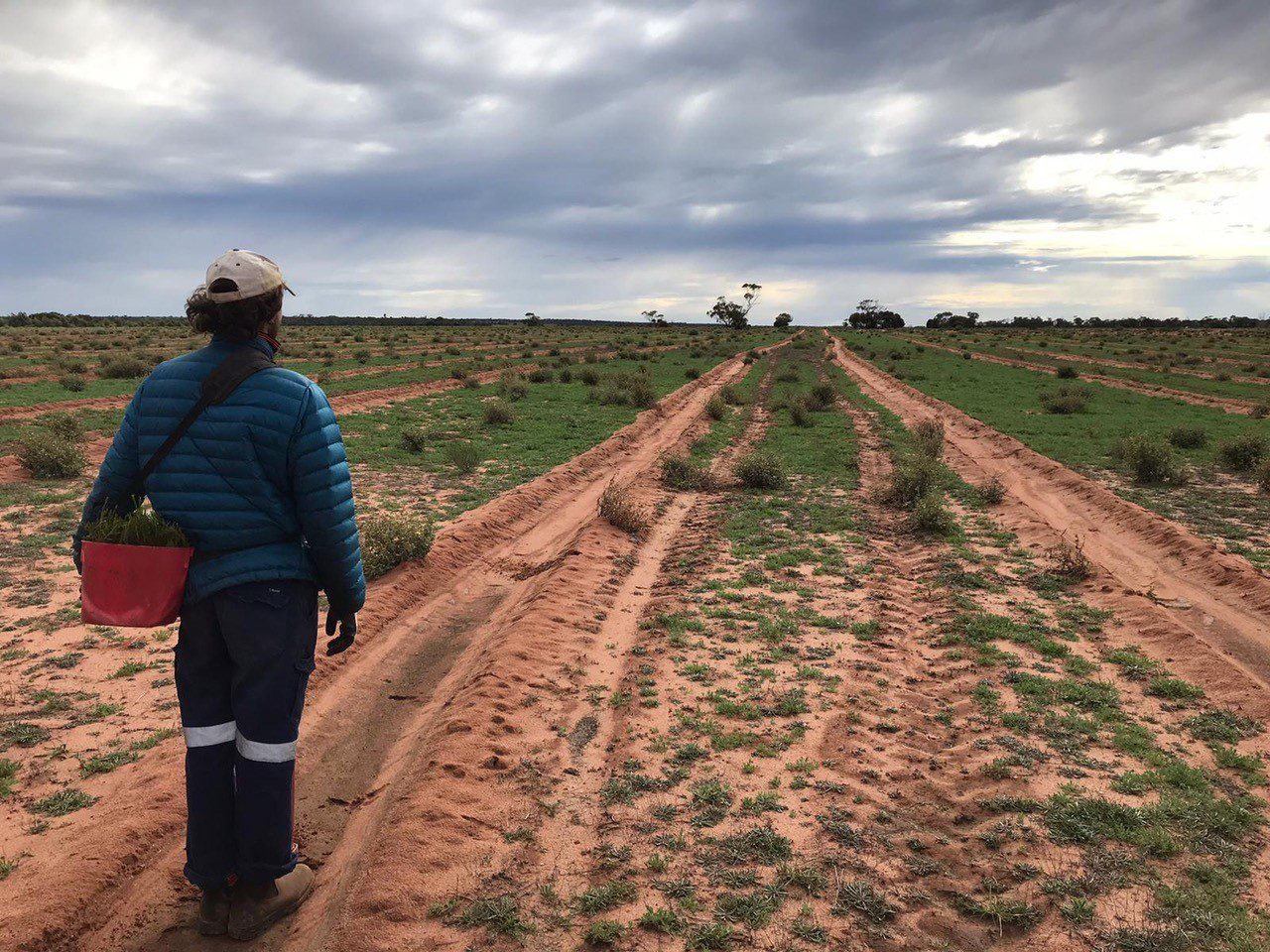 July 2021
PLANTING (YEAR 3)
An additional 220 hectares was planted at Eurardy during the winter of 2021, bringing the total planted area up to 617 hectares. Approximately 128,000 seedlings were hand-planted across the new area, representing a total of 20 different species.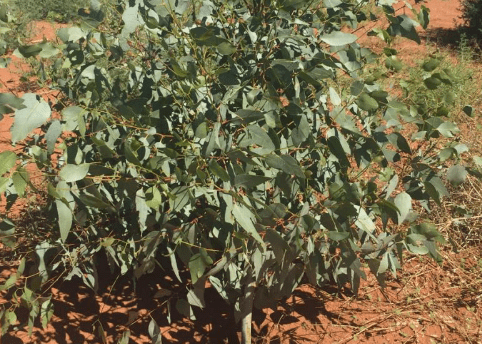 April 2021
AUTUMN MONITORING
Following a hotter than average summer, results from the fourth monitoring assessment showed a decrease in average stem density across all plots. Overall, an average of 298 trees per hectare was calculated for the 2019 planting area, and 517 trees per hectare for the 2020 area. Browsing from herbivores (most likely kangaroos and rabbits) was evident across the site, with a particular fondness for Acacia species noted.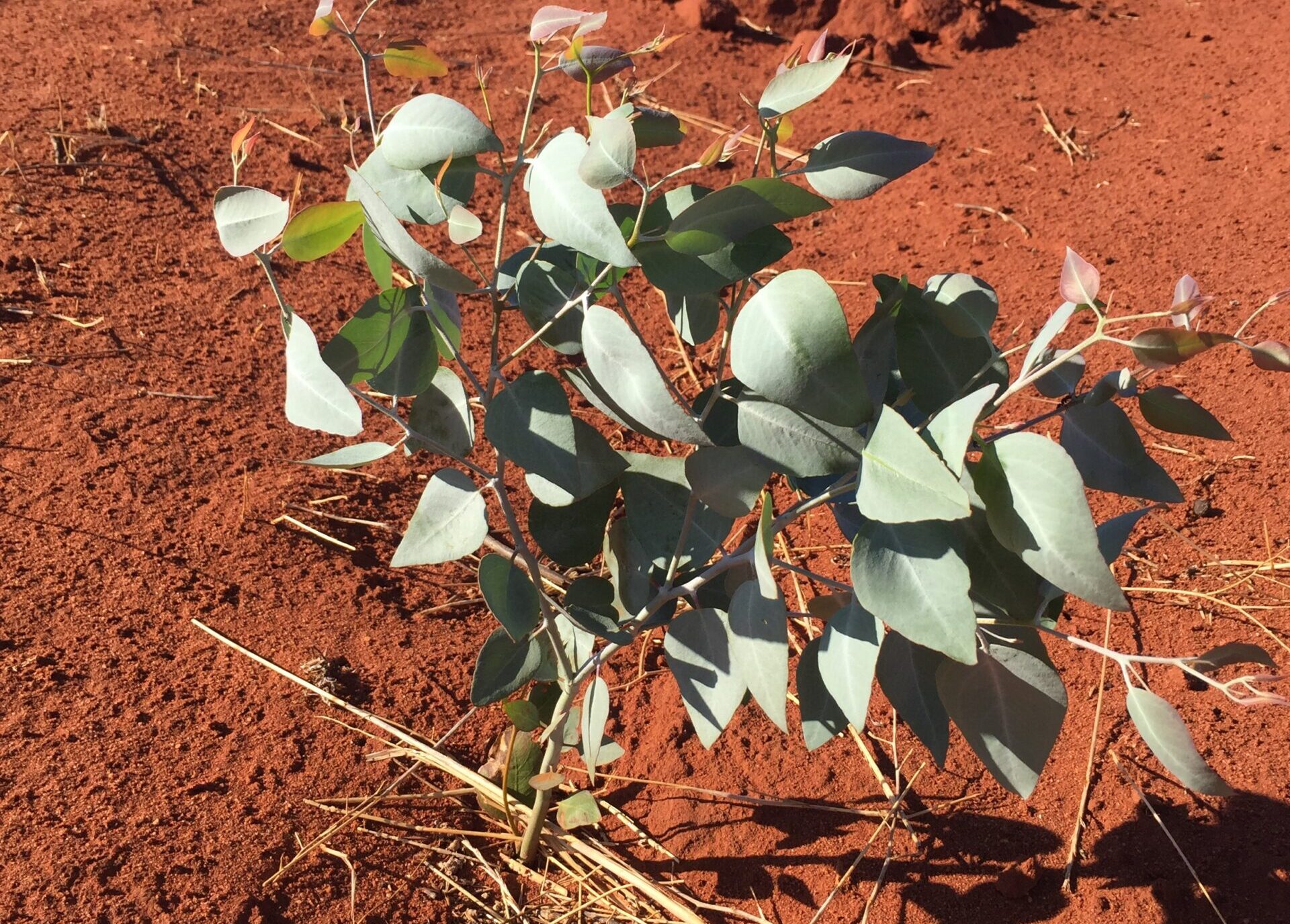 November 2020
SPRING MONITORING
A third monitoring assessment was conducted in November 2020. Although there was some evidence of pest damage (trampling from kangaroos and emus), results showed high seedling establishment and an overall survival rate of approximately 97%. Average density was calculated to be 417 trees per hectare for the 2019 planting area, and 597 trees per hectare for the 2020 planting area.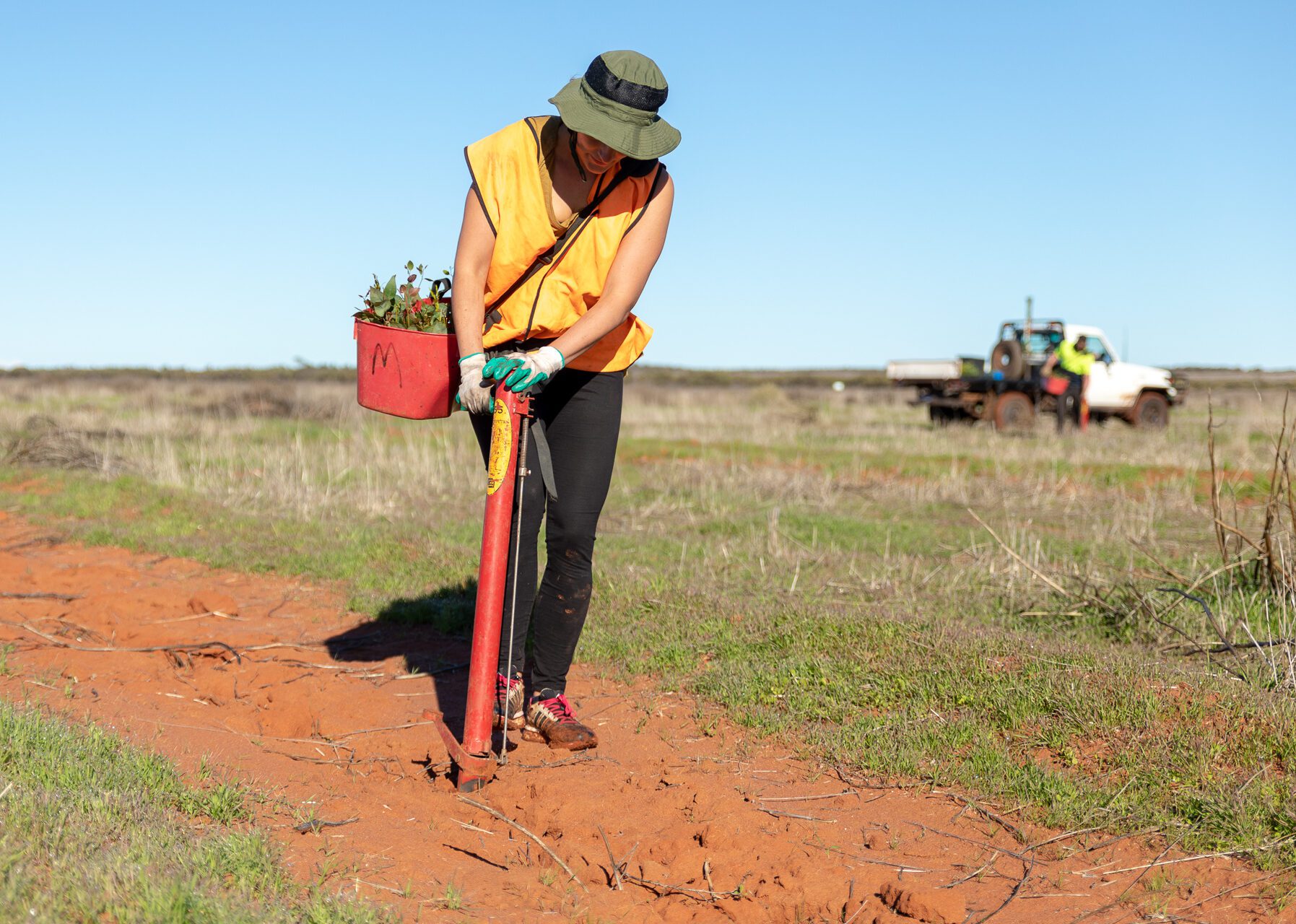 July 2020
PLANTING (YEAR 2)
An additional 205 hectares was planted at Eurardy during the winter of 2020. More than 123,000 seedlings were planted across this new area with 15 native species in the mix. Infill planting was conducted across the 2019 area with almost 62,000 seedlings planted to bulk up the original planting. The seedling mix consisted predominantly of Acacia and Eucalyptus species, adding to the site's biodiversity.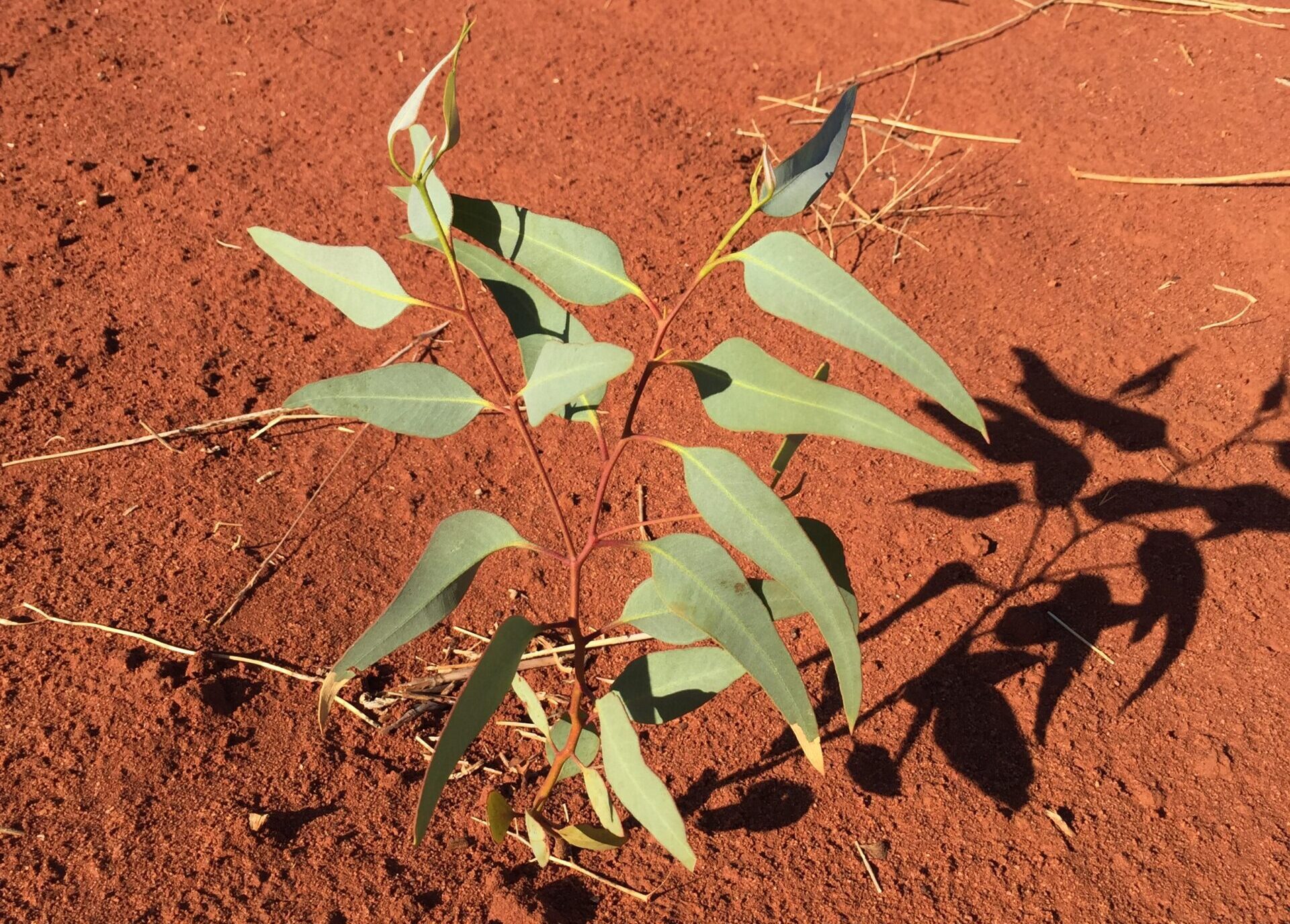 March 2020
AUTUMN MONITORING
A second monitoring assessment was undertaken in March 2020. Results indicated mortality of approximately 22% since the previous monitoring assessment. These results were not unexpected given the harsh conditions over the summer months. The remaining seedlings showed signs of new growth, illustrating the trees' ability to put energy and resources into new shoots.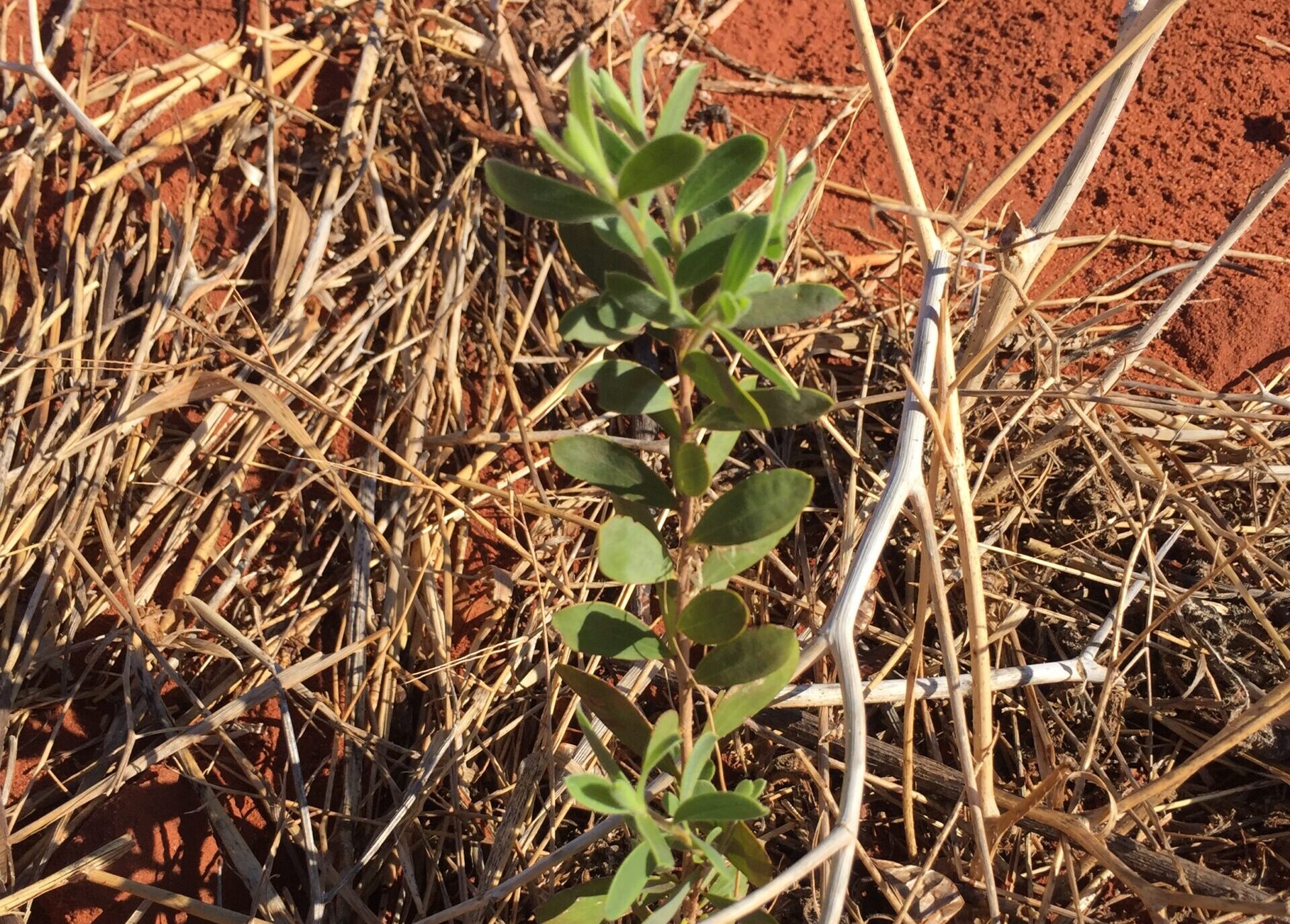 October 2019
SPRING MONITORING
A few months after planting, the first official monitoring assessment was undertaken by Tina Parkhurst from Bush Heritage Australia. Twelve permanent monitoring plots were established across the project site. Results showed high seedling establishment and approximately 98% survival. Positive root establishment and moisture levels were noted.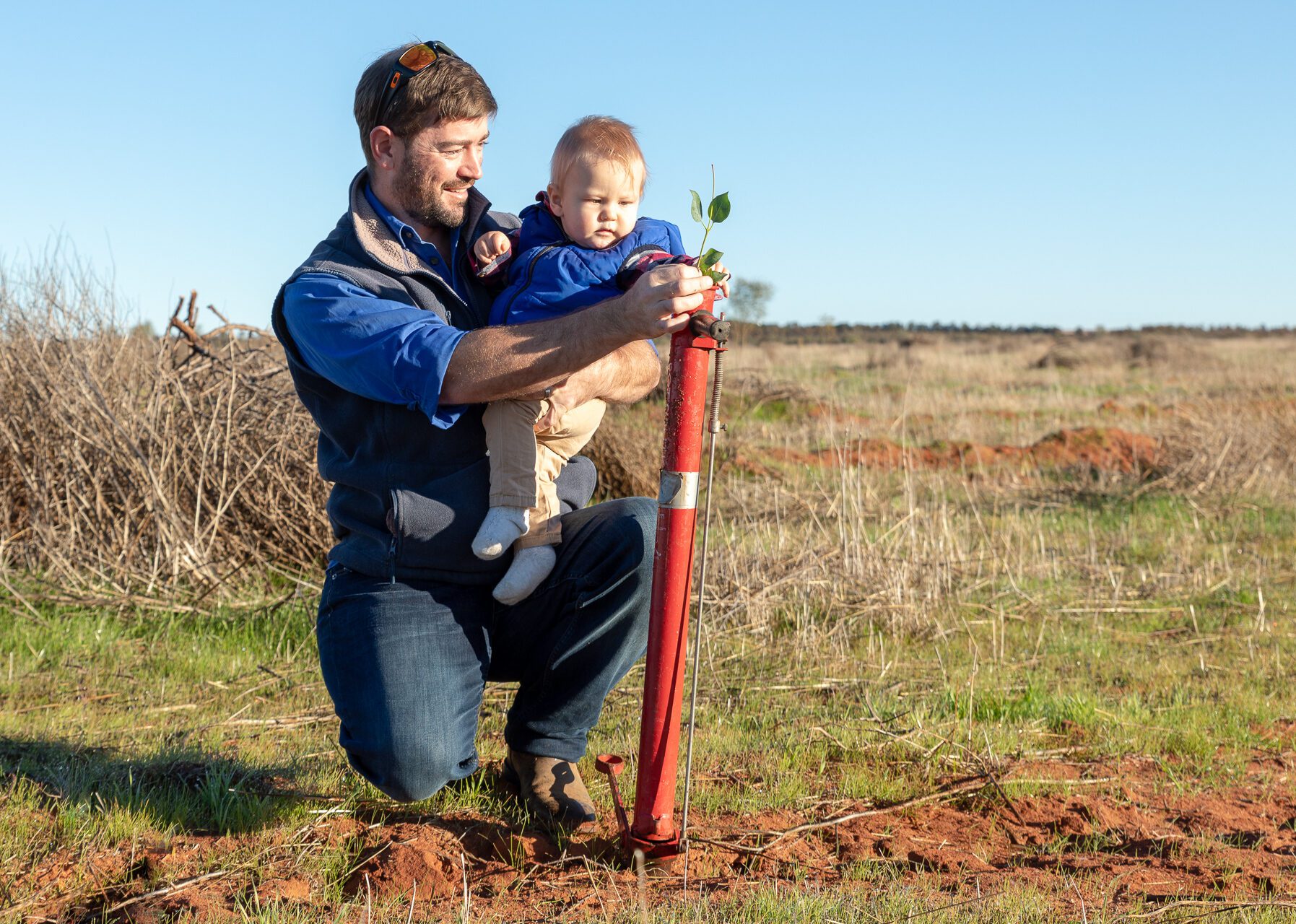 June 2019
PLANTING (YEAR 1)
Planting at Eurardy began in June 2019. More than 36,000 seedlings were hand-planted across the prepared area by the E-scapes Environmental team. The species mix consisted primarily of Eucalyptus and Melaleuca species, both of which play a crucial role in preventing and mitigating soil erosion and salinity.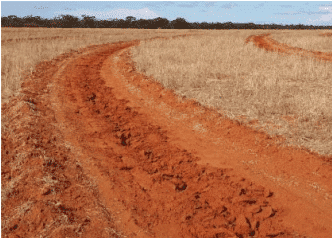 May 2019
SITE PREPARATION
The site was prepared for planting by the team at E-Scapes Environmental. The soil was very dry and compacted with thick areas of vegetation present. A total of 192 hectares was ripped with wide scalp lines in a meandering fashion. This design was chosen as to mimic natural planting configurations, provide weed control and maximise water harvesting.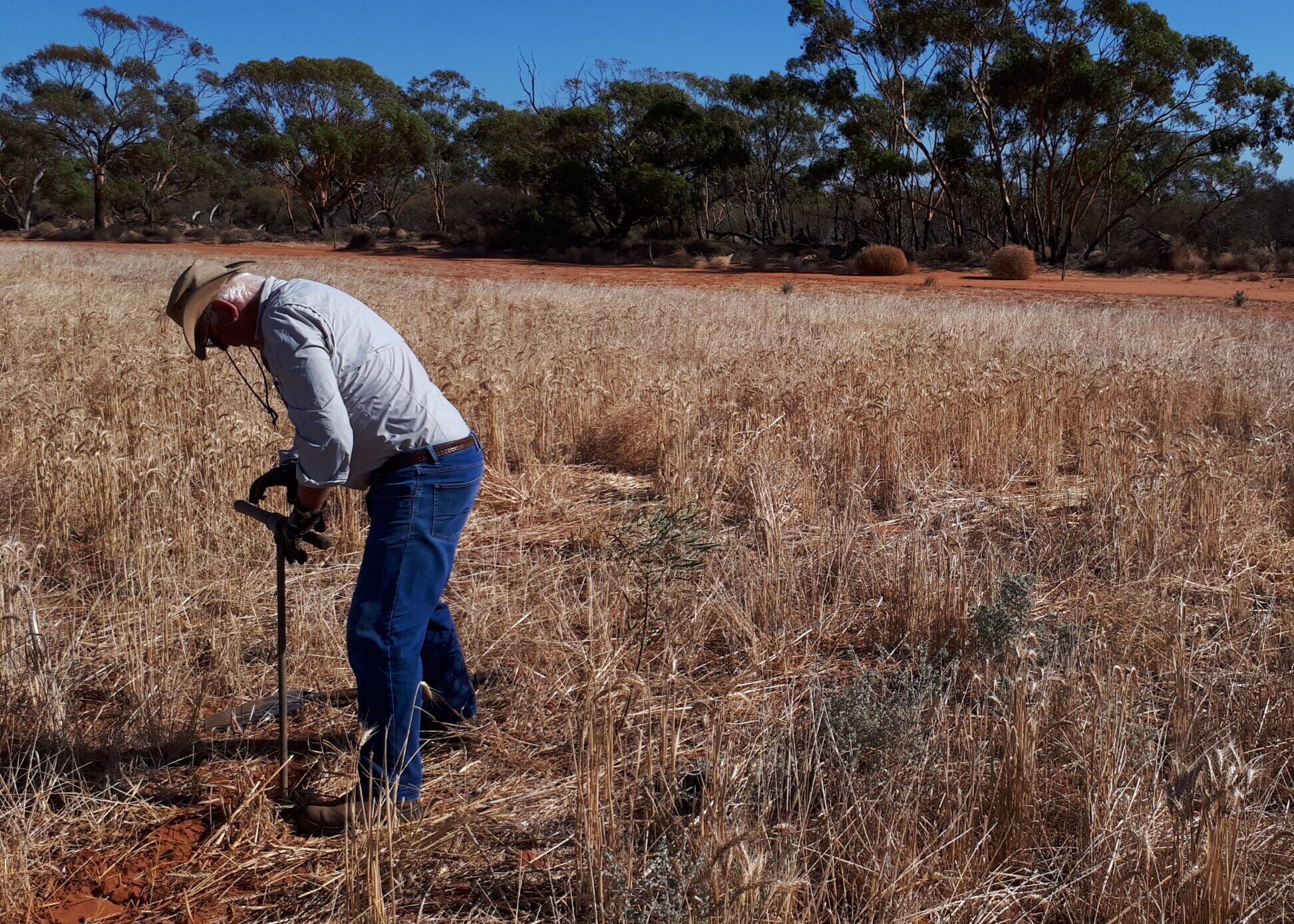 2018-2019
SITE ASSESSMENT & SEED COLLECTION
An initial site assessment was carried out by Dr Geoff Woodall in 2018. Soil analysis found the area to consist typically of fertile red loamy soils over clay and calcrete. The final restoration plan was developed in 2019. During spring, native seeds were collected from the area, including key Eucalyptus and Melaleuca species. The seeds were collected by hand and taken to the nursery to be grown into seedlings.
Acacia 8 species • wattle • short lifespan • nitrogen fixing​
Eucalyptus 10 species • fast maturing tree
• high survivability in nutrient-poor soils
• canopy cover
Melaleuca 5 species • tree form
• salt-tolerant
• fire-adapted (for seed promotion and survival)
Hakea 1 species • endemic
• fire-adapted (germination)
• hardy shrub
Allocasuarina 1 species • nitrogen fixer (increased soil nutrition)
• hard wood tree
• frost-tolerant
Other 4 species • fire-adapted
• salt-tolerant
• angiosperm
All
Site Assessment & Prep
Planting 2019
Monitoring 2020
Planting 2020
Monitoring 2021
Planting 2021
Monitoring 2022
Planting 2022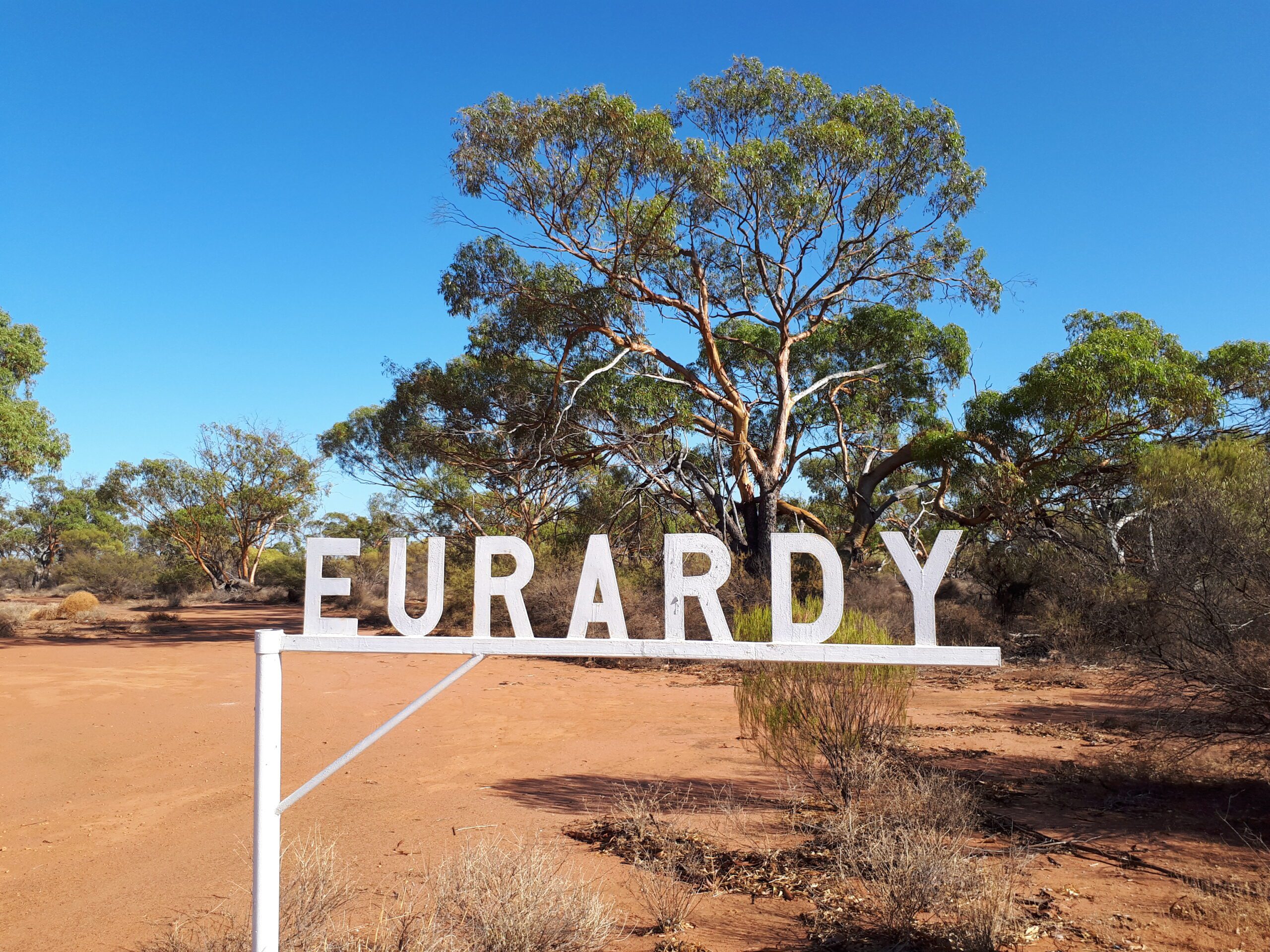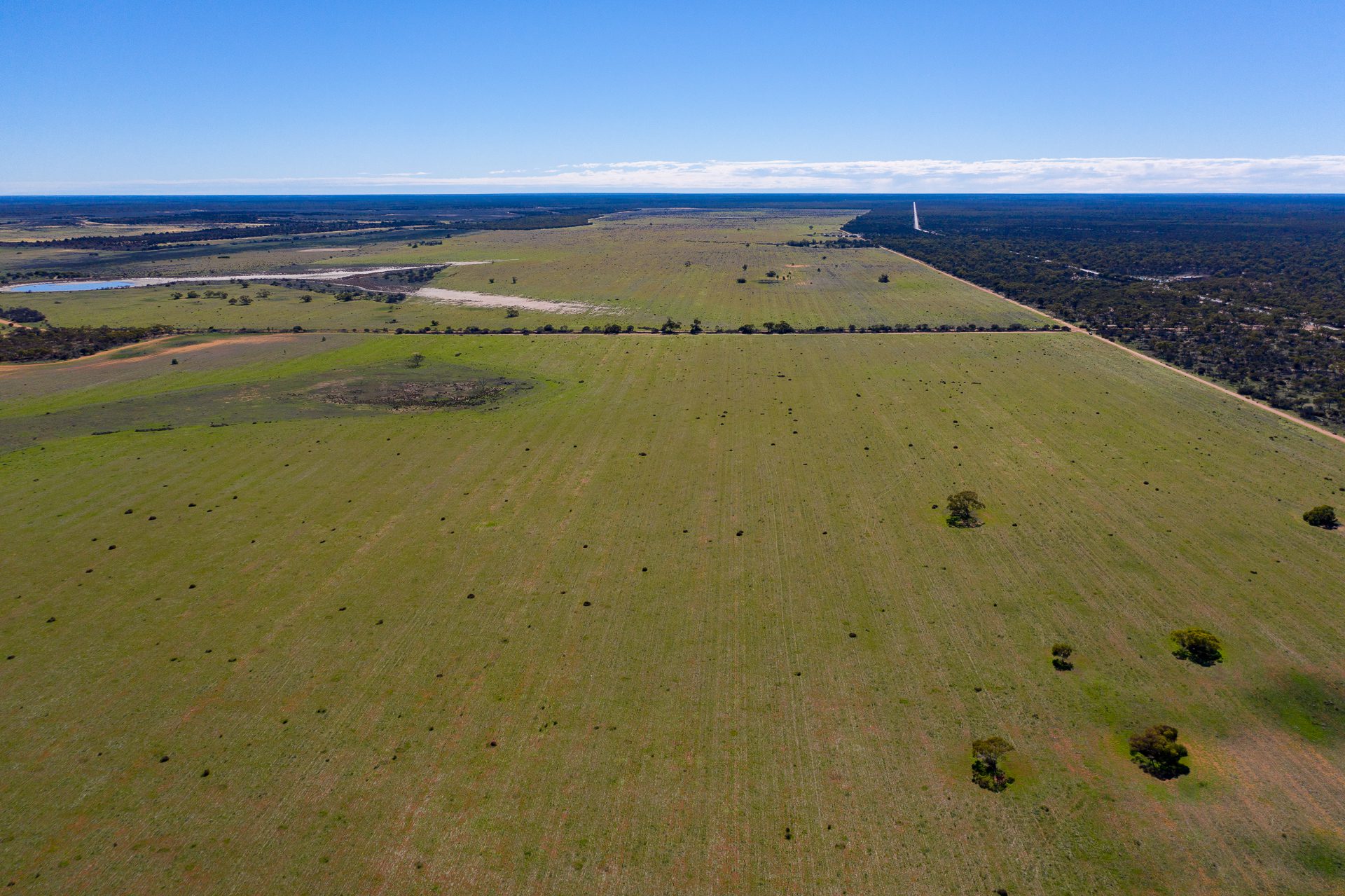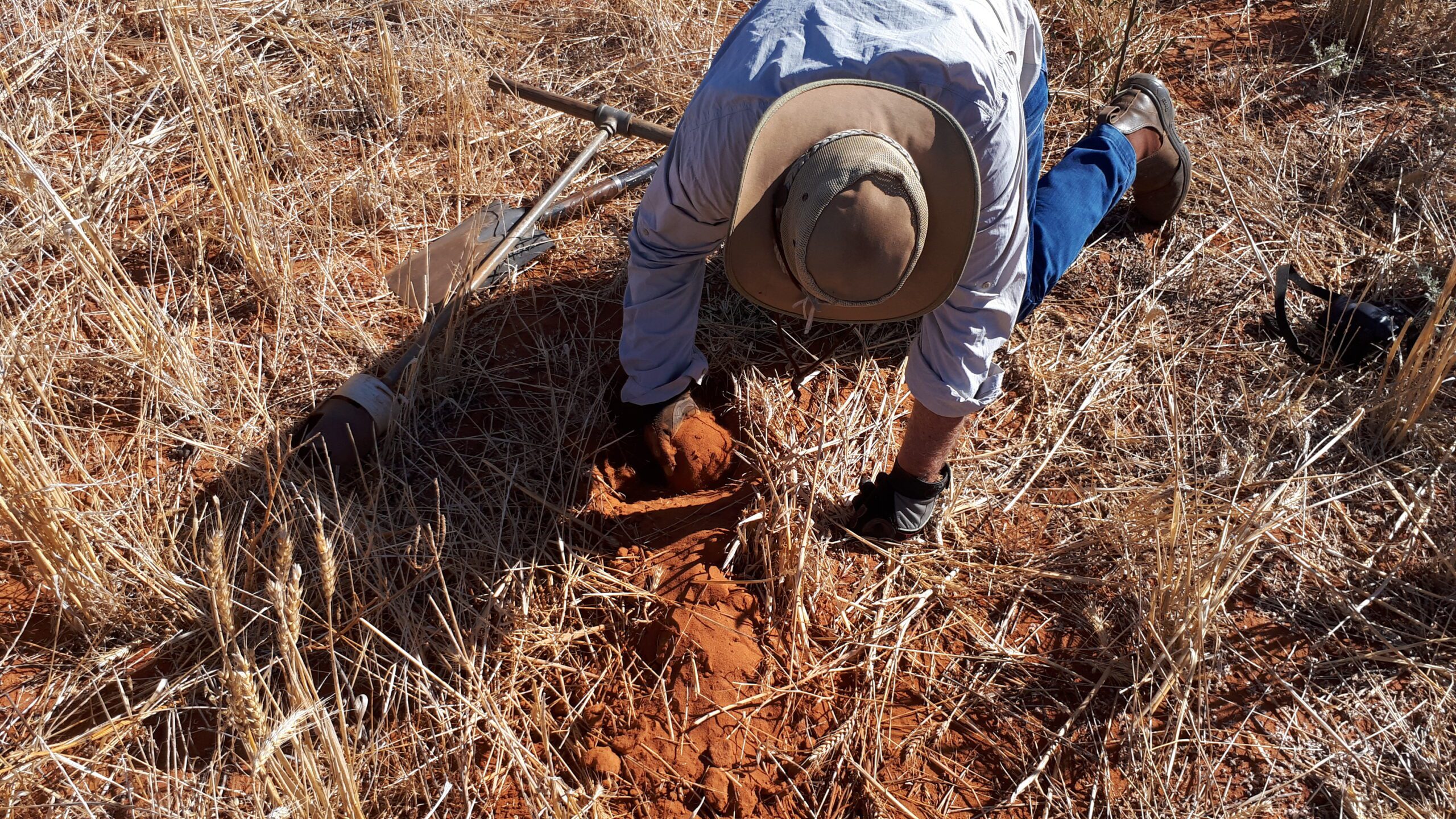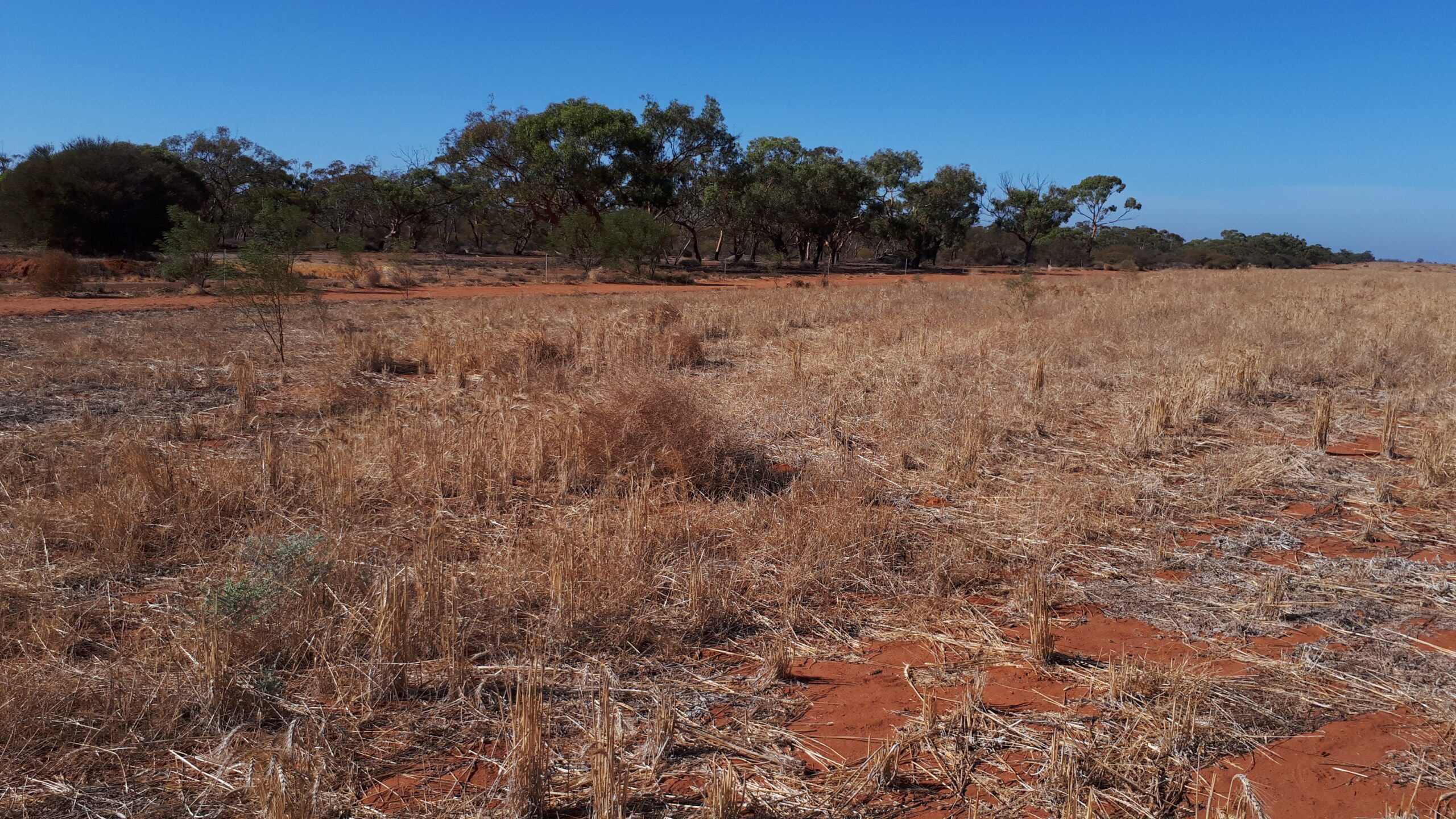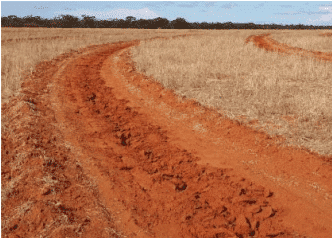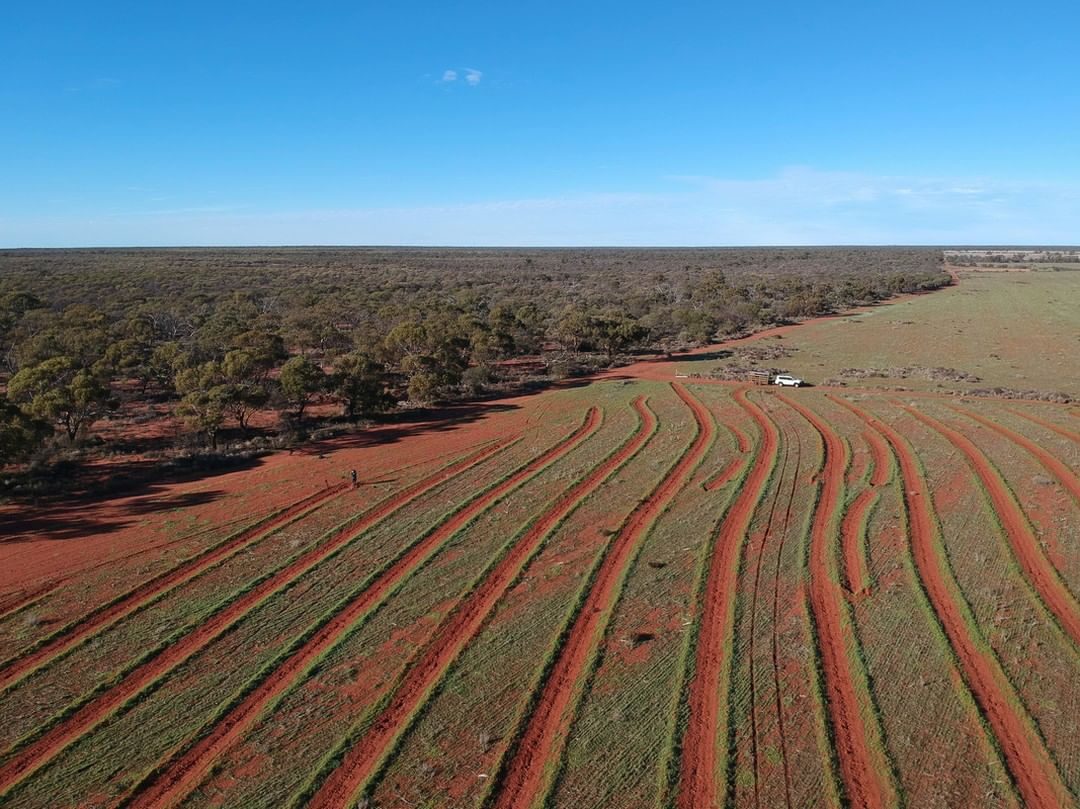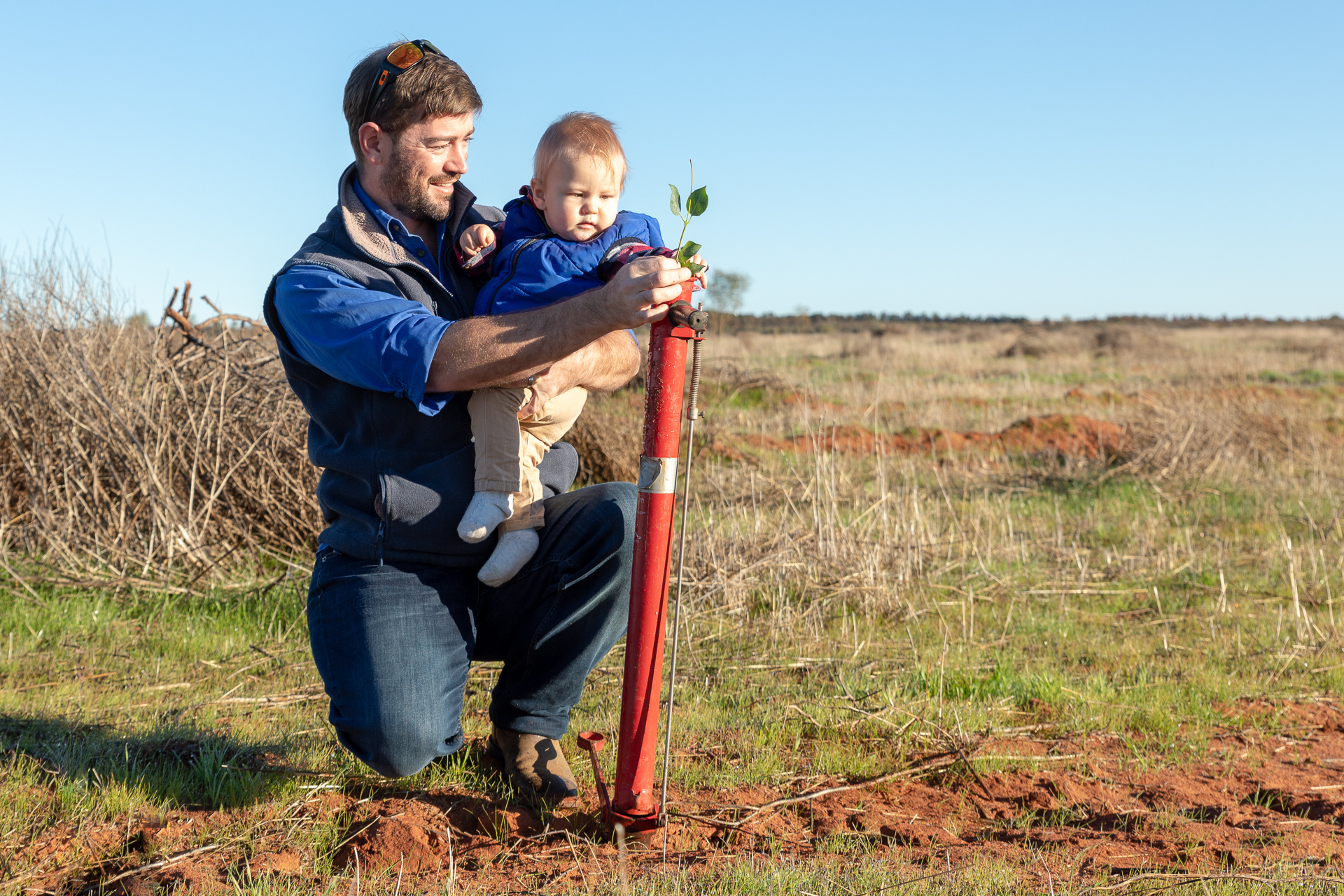 Get Involved
Support comes in many forms. Find out more about how you can get involved today.