Bencubbin, WA​
Balardong NOONGAR COUNTRY​
Bencubbin is located in the Wheatbelt of Western Australia, approximately 270 kilometres north-east of Perth. This 22 hectare planting site is part of a larger property owned by a local farming family. Since the 1900s, this region has been extensively cleared for agriculture, causing a range of environmental issues. By planting a diverse mix of native species, the aim of this project is to create a natural wind buffer to reduce erosion, improve soil quality, and restore biodiversity. After 25 years the landholders will be able to harvest the valuable sandalwood timber, creating a mutually beneficial restoration model for all involved.
Since 2018, more than 22,000 seedlings and 51 kg of seed have been planted across the project site. Additional Acacia acuminata ('Jam Wattle') seedlings were planted this winter to bulk up patchy areas and increase the number of Sandalwood hosts across the site.
Want to help fund current and future projects like this? Donate now to help restore Australia.
Your donations allow us to develop, plant and monitor our own native and biodiverse land restoration projects right here in Australia.
Donating to Carbon Positive Australia is tax-deductible for all contributions over $2.
Your monthly donations allow us to develop, plant and monitor our own native and biodiverse land restoration projects right here in Australia. 
Donating to Carbon Positive Australia is tax-deductible for all contributions over $2.
Planting Type: Biodiverse Sandalwood
Region: Western Australian

Wheatbelt

Planted: 2018, 2019, 2020, 2021 and 2022
Size: 22 hectares
Seedling Count: 22,852
Seed Weight: 51 kg
Partner: Farmwoods and Sandalwood Solutions
ERF Registered: Yes (Farm Forestry Methodology)
Legal Permanence: 25 years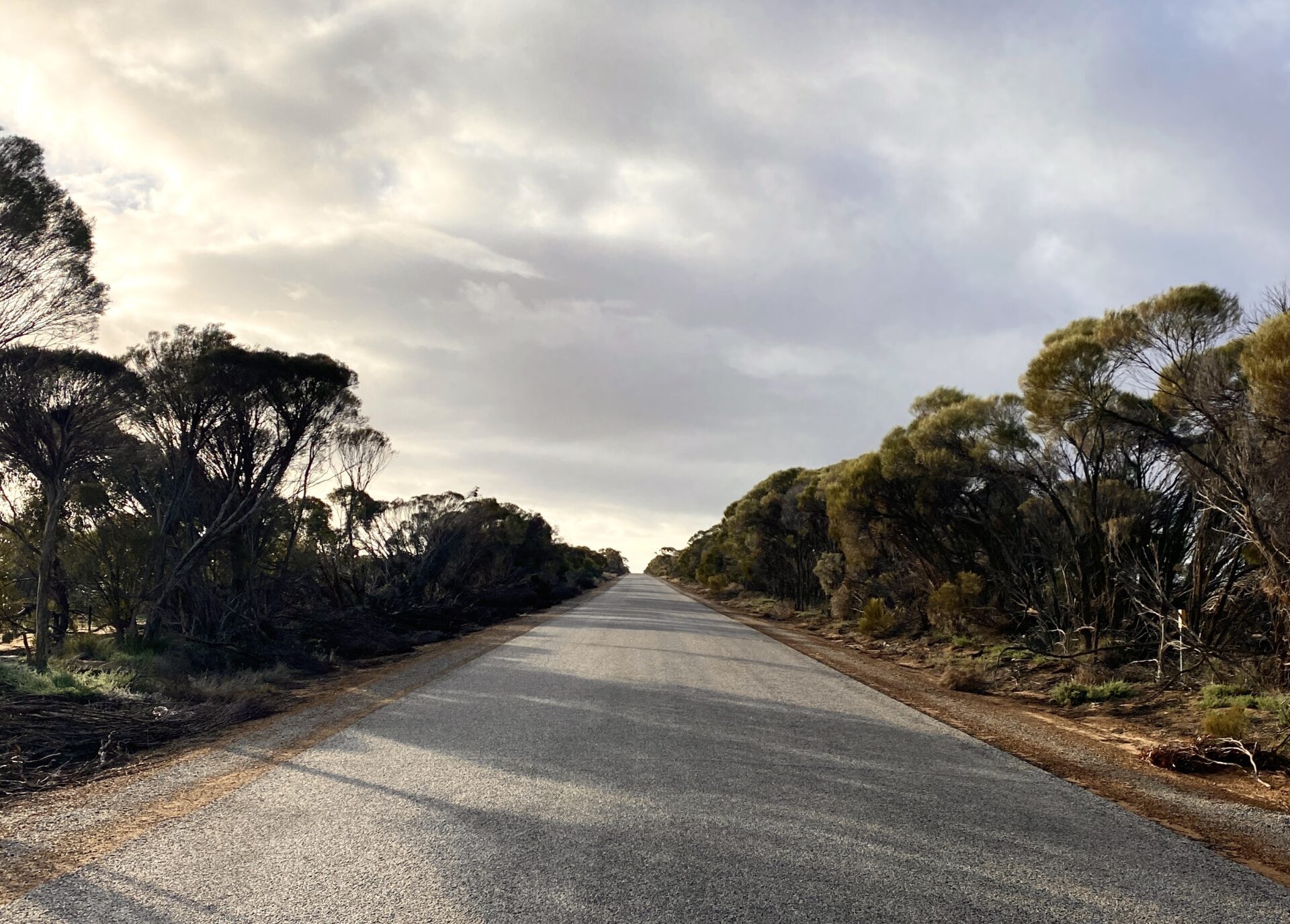 Coming Up
MONITORING & INFILL
More sandalwood nuts will be sown next Autumn. Comprehensive monitoring assessments will be conducted annually until the site is established (approx. 6 years).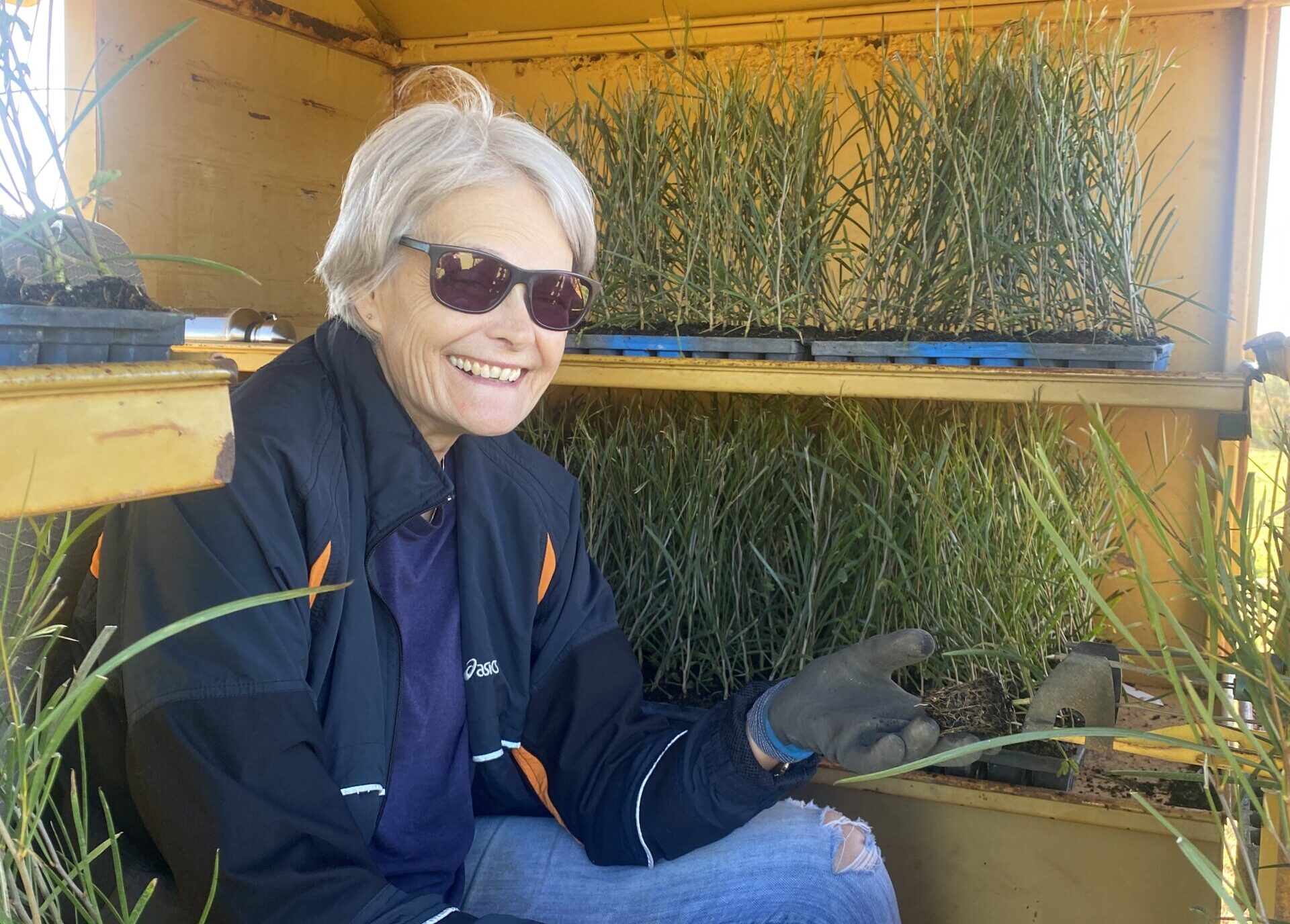 July 2022
Infill
Ros (Sandalwood Solutions) and the CPOZ team planted an additional 6,000 Acacia acuminata ('Jam Wattle') seedlings across patchy areas of the site. A combination of machine and hand-planting was used with the aim to increase the number of sandalwood host trees. Sandalwood seeds will be sown next to these trees next Autumn.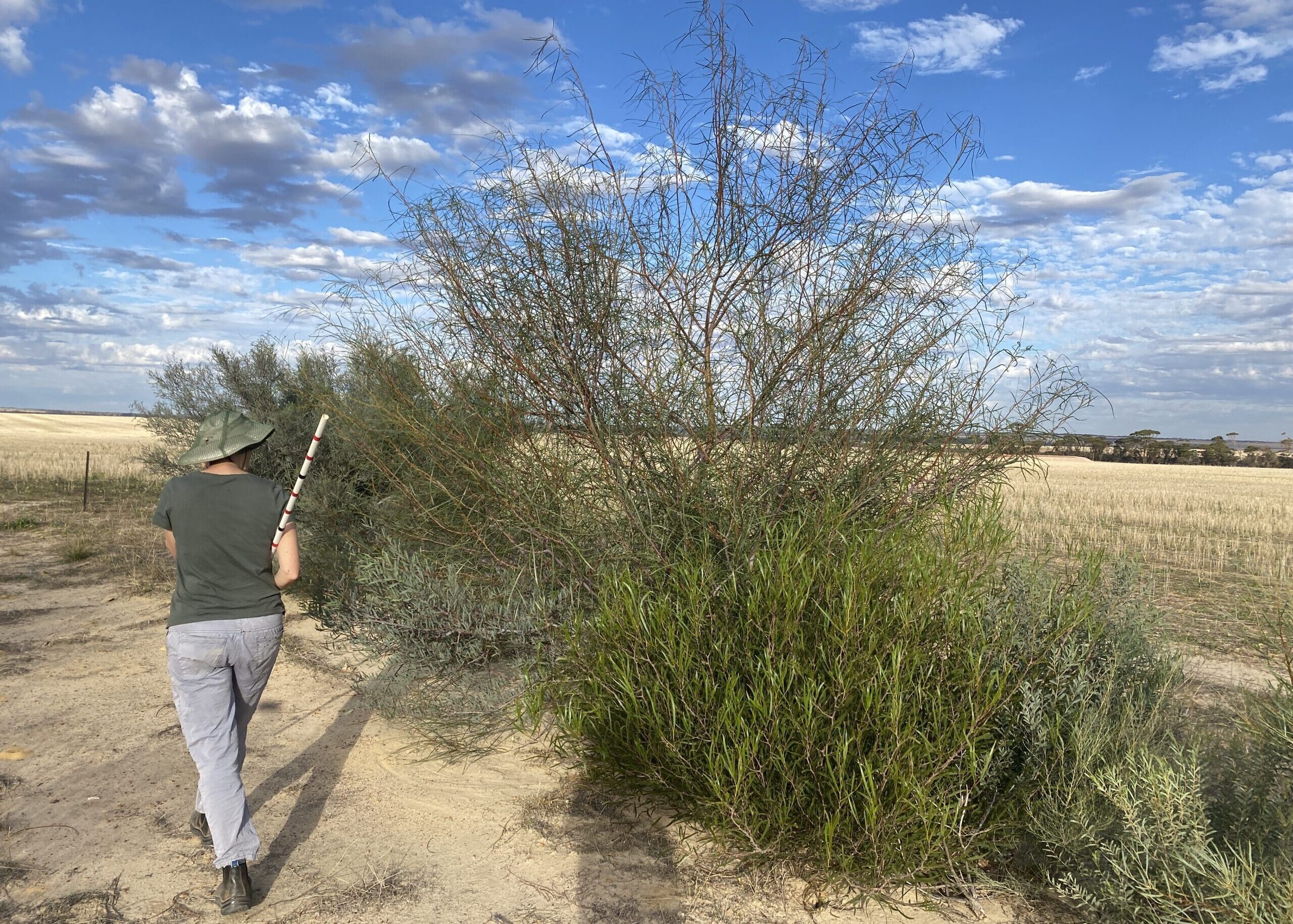 May 2022
MONITORING
Ros (Sandalwood Solutions) and Jess (CPOZ) headed to site in early May to conduct a full monitoring assessment. Results indicated that average stocking density had declined slightly from the previous year, to 757 trees/ha. High variability between sites was noticeable, mainly due to fauna predation. The tallest tree was an Acaica lasiocalyx ('Silver shaggy wattle') which measured an impressive 4.2 metres.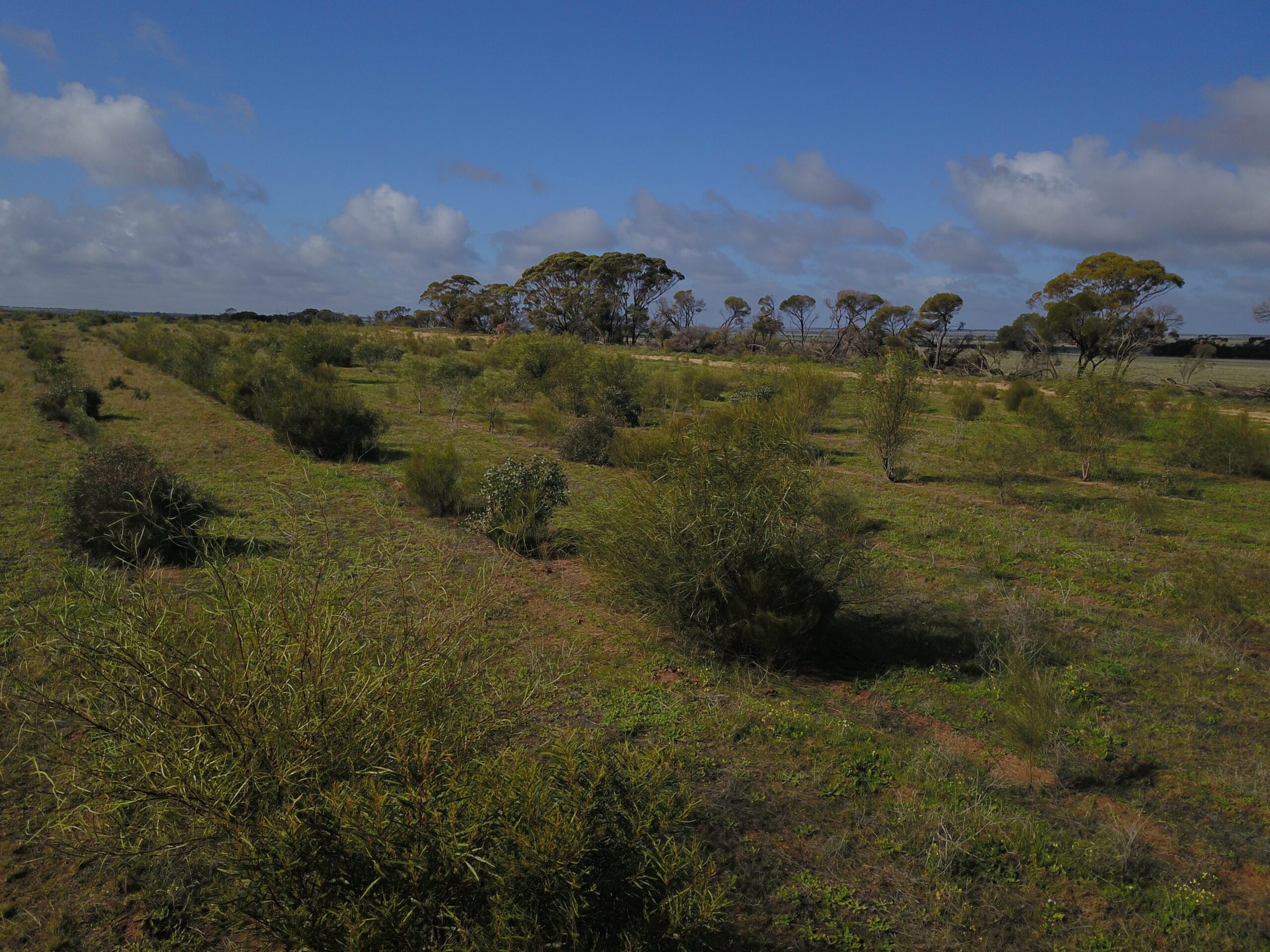 July 2021
MONITORING & SANDALWOOD INFILL
Monitoring results from July showed an average of 840 stems per hectare; a significant improvement from previous years. There was still a notable variation between the plots, with lower density around the perimeter as a result of predation from rabbits and kangaroos. An additional 7.5kg of Sandalwood seed was planted across the site and further infill of host species recommended for the following winter.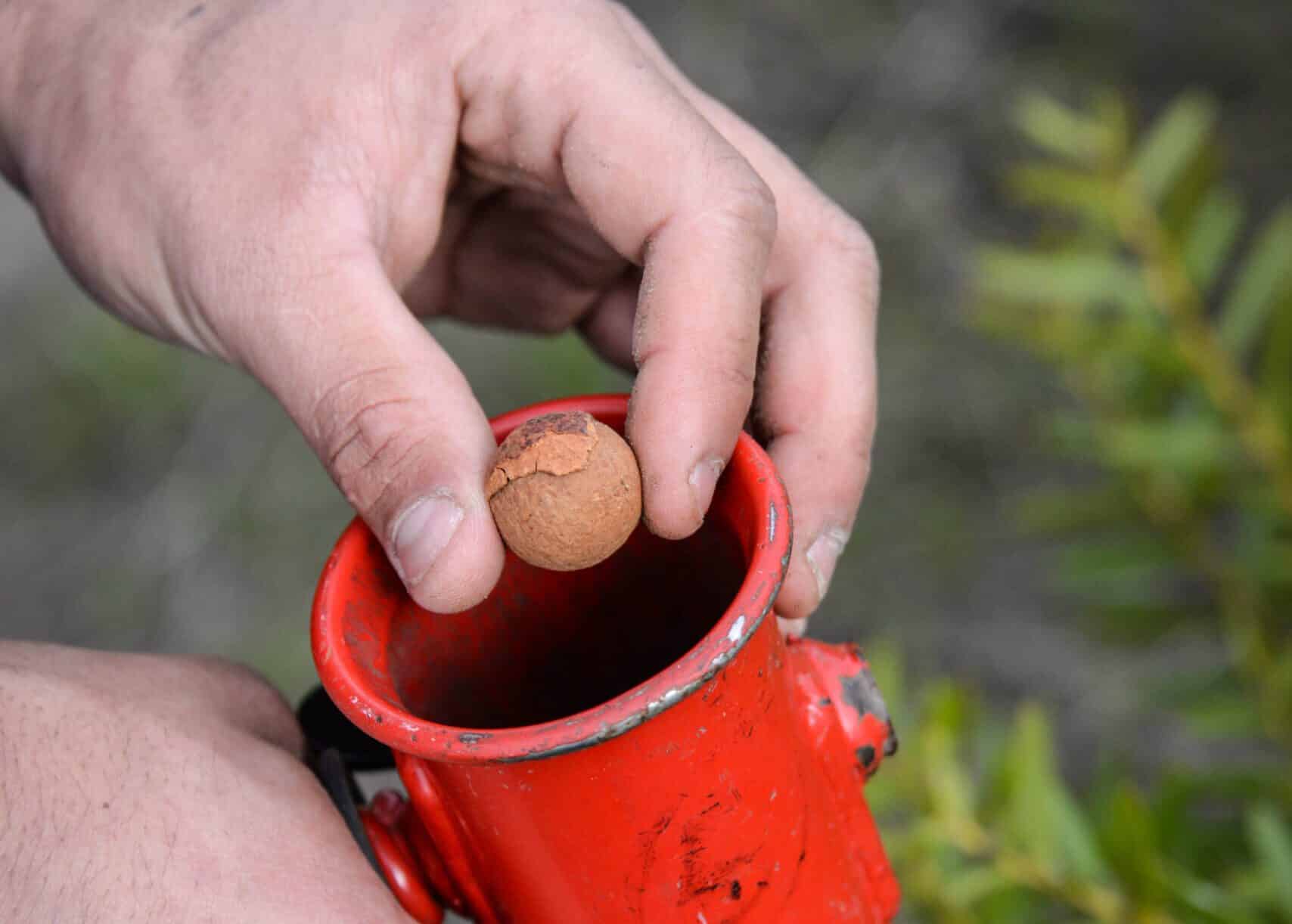 July 2020
INFILL PLANTING
An additional 4,326 Acacia acuminata ('Jam Wattle') seedlings were hand-planted across the site to increase stocking density. This species was chosen as it is the main host species for Sandalwood. In addition to the Acacia seedlings, a further 7.5kg of Sandalwood seed was hand-planted across the site using pottiputki planting devices.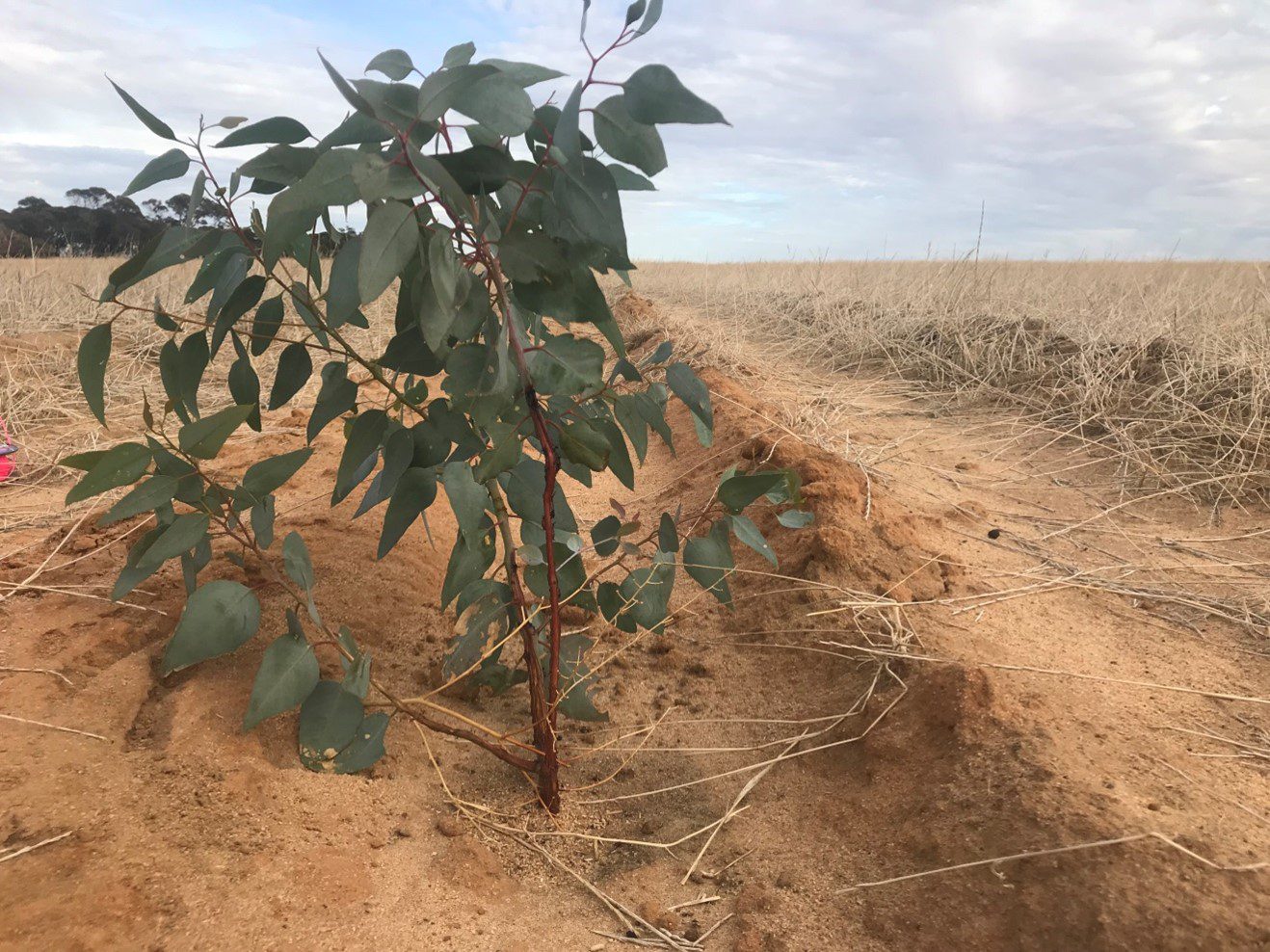 November 2019
MONITORING
Results from the monitoring assessment indicated a significant difference in stocking density (trees/ha) between the two planting compartments (more than 1,000 trees/ha in the northern compartment and ~351 trees/ha in the southern compartment). This difference may be attributed to pest damage as the southern compartment is directly adjacent to remnant bushland. Further infill was recommended to ensure the desired stocking density was met.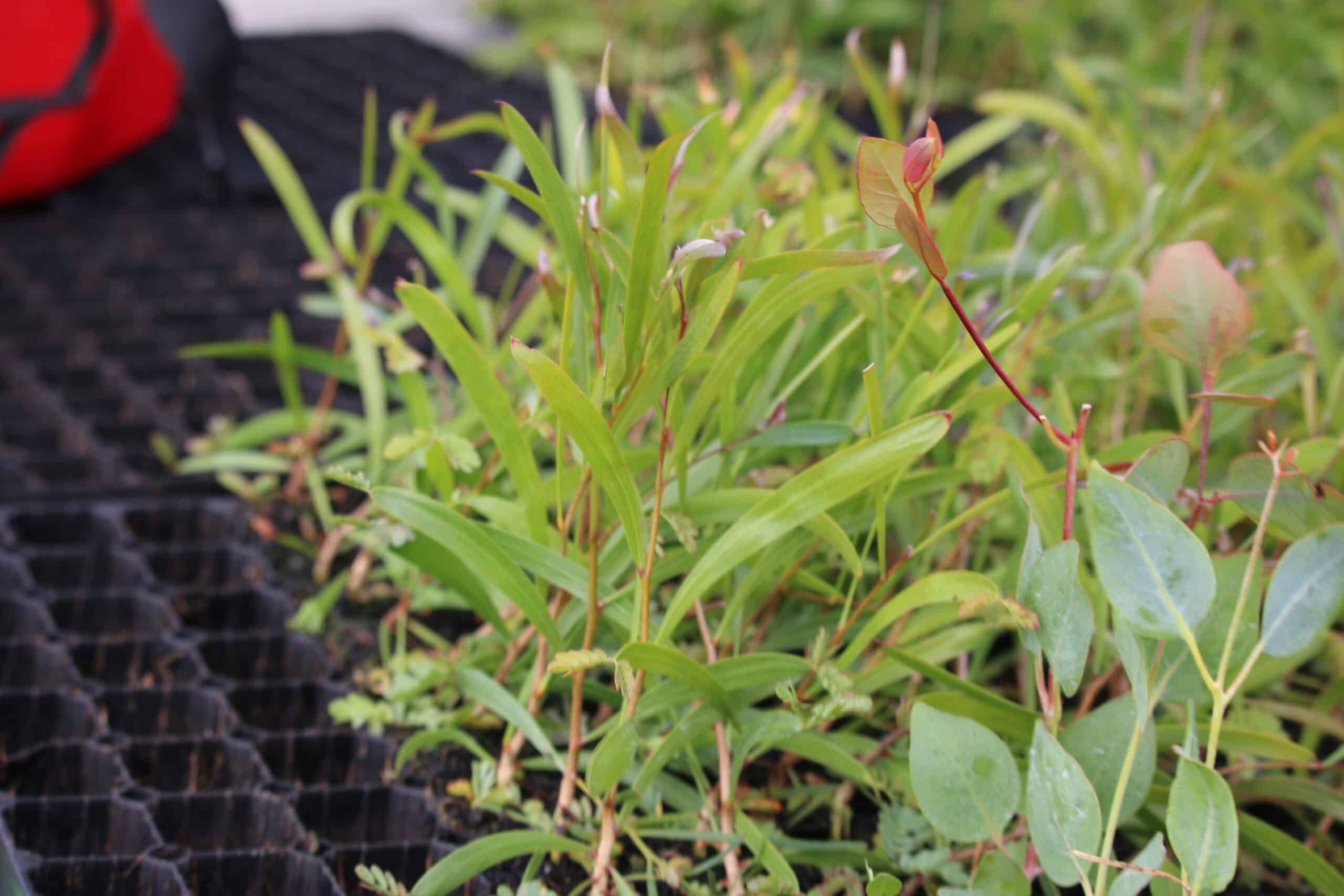 August 2019
INFILL & SANDALWOOD PLANTING
As recommended, an additional 2,464 seedlings were hand-planted to "bulk-up" patchy areas across the site. These were predominately the host species Acacia acuminata ('Jam Wattle') and Eucalytpus loxophleba ('York Gum'). Approximately 30kg of Sandalwood seed (Santalum spicatum) was also planted across the site with seeds being hand-sown next to established host trees.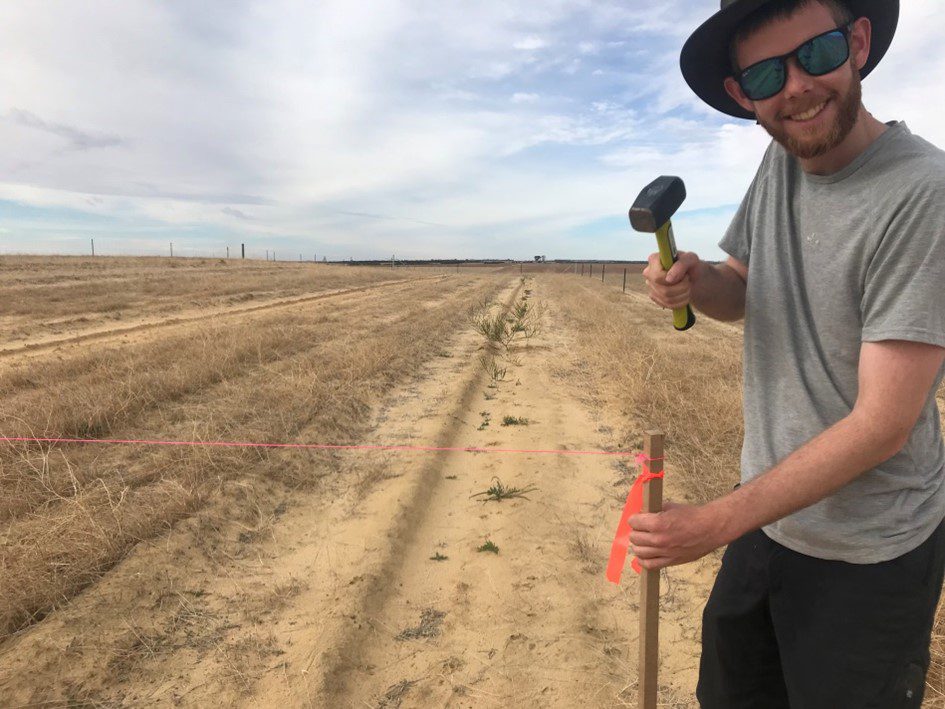 July 2019
MONITORING
A full assessment of the planting site was conducted a year after the initial planting. The team monitored 11 random quadrats across the site, collecting data on species diversity, germination, height and survival. Overall, the average survival rate was around 60%, however this varied significantly between quadrats (47% to 84%). Infill planting was recommended for the following winter in order to reach the desired stocking density across the project site.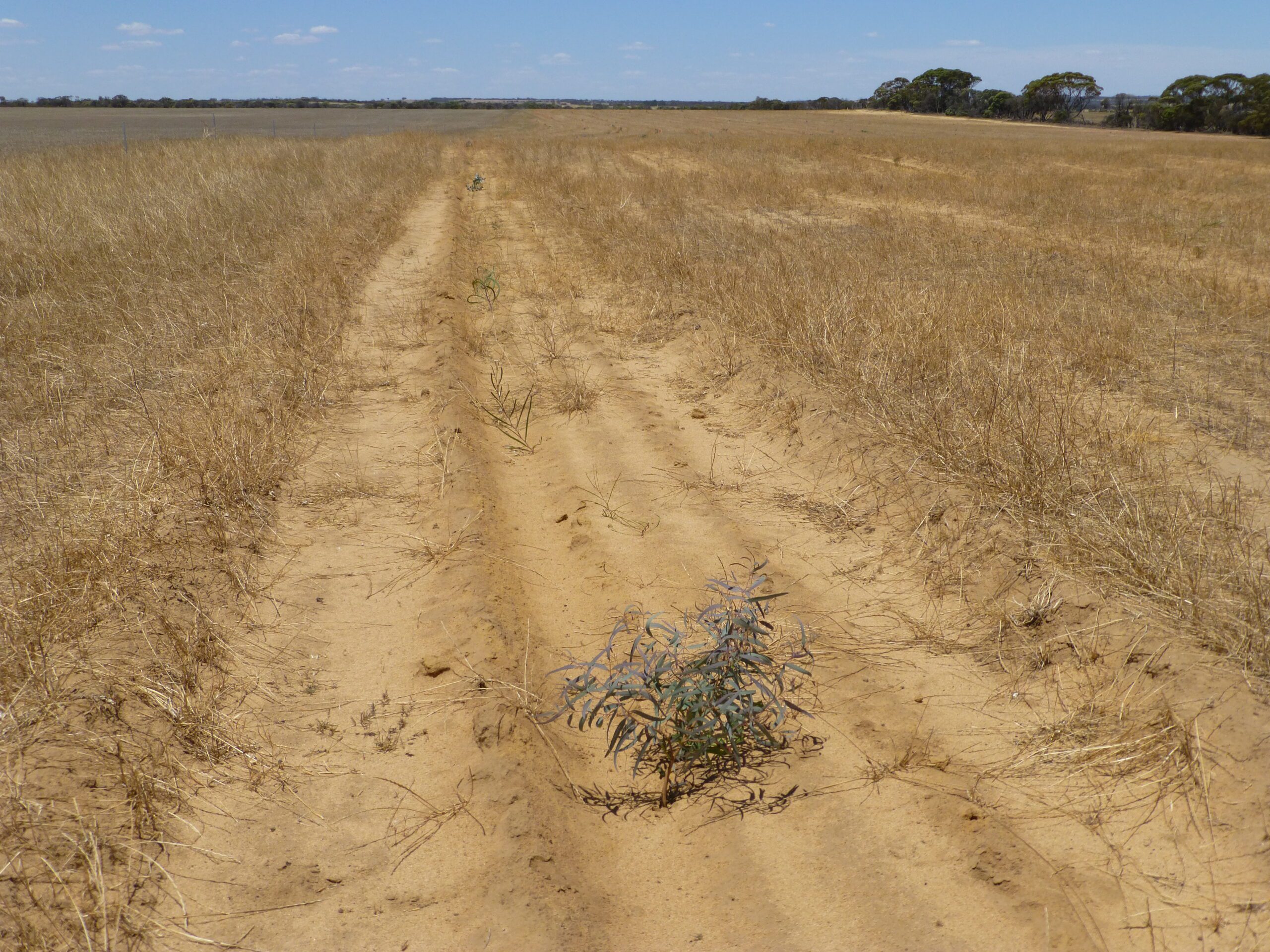 January 2019
MONITORING
Initial monitoring was conducted during summer to assess survival. Results showed an overall survival rate of around 85%. This was deemed a positive result considering the drier than average conditions the area had experienced. The team noted some pest damage (likely kangaroos and rabbits) particularly around the perimeter of the site where they had nibbled seedlings. This was recorded and additional pest control was recommended for the area.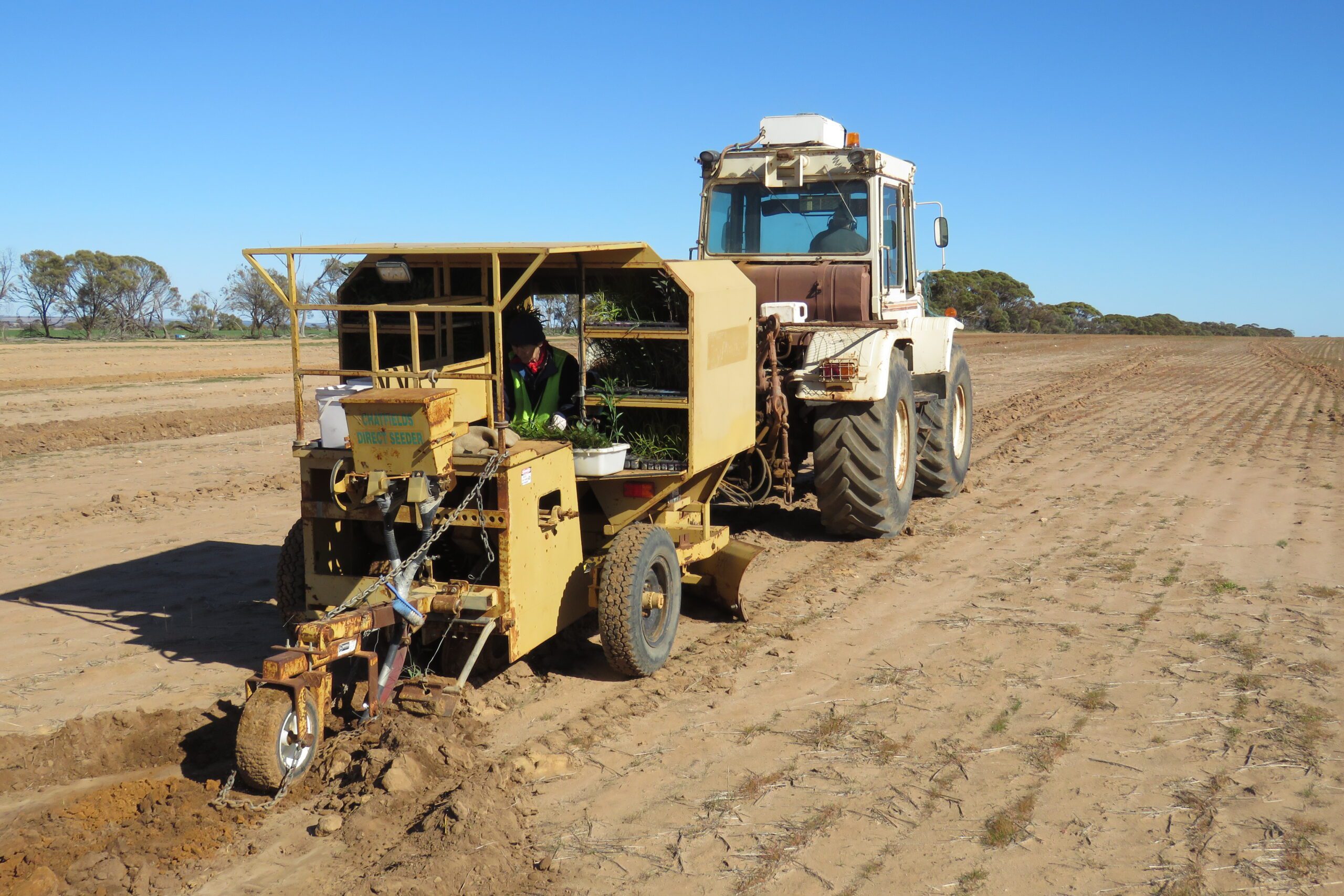 July 2018
PLANTING
Over a three day period, approximately 10,000 seedlings and 6kg of native seed mix was planted across the site. A direct seeding machine was used to plant both seed and seedlings, making fast work of the large area. In total, 25 different native species were planted. Acacias, which act as hosts for sandalwood, represented a large proportion of this mix. Other species planted on the site included several Eucalyptus, Casuarina and Hakea species.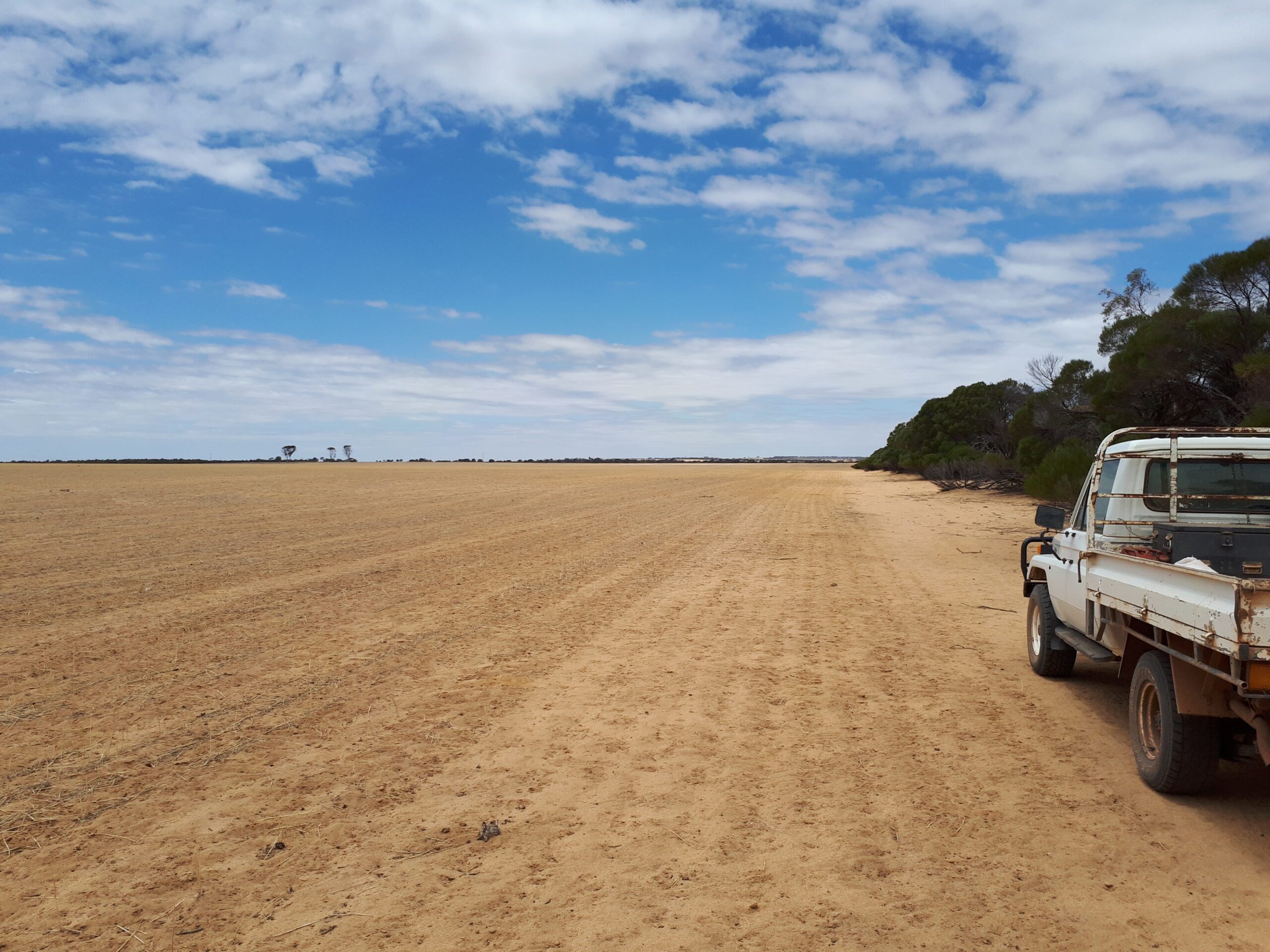 May 2018
SITE PREPARATION
To prepare for planting, the site (which consists of two main compartments) was scalped and ripped. This process removes weeds from the seed bank and loosens the soil so seedling roots can establish successfully. Pest control and weed management was undertaken to minimise competition. Fencing was established around the site to prevent sheep, kangaroos and rabbits from grazing on the new seedlings.
Acacia 16 species • sandalwood host • short lifespan • nitrogen fixing​
Allocasuarina 2 species • nitrogen fixing
• hardwood tree
• frost-tolerant
Casuarina 1 species • salt and drought tolerant
• attracts native birds
• nitrogen converter
Eucalyptus 4 species • high survivability in nutrient-poor soils
• fast maturing tree
• utilised for canopy cover
Hakea 1 species • hardy shrub
• endemic to Australia
• fire-adapted germination
Santalum 1 species • hemiparasitic • aromatic timber • edible
All
Site & Seed Prep 2018
Planting 2018
Planting 2019
Monitoring 2019
Monitoring 2021
Monitoring 2022
Planting 2022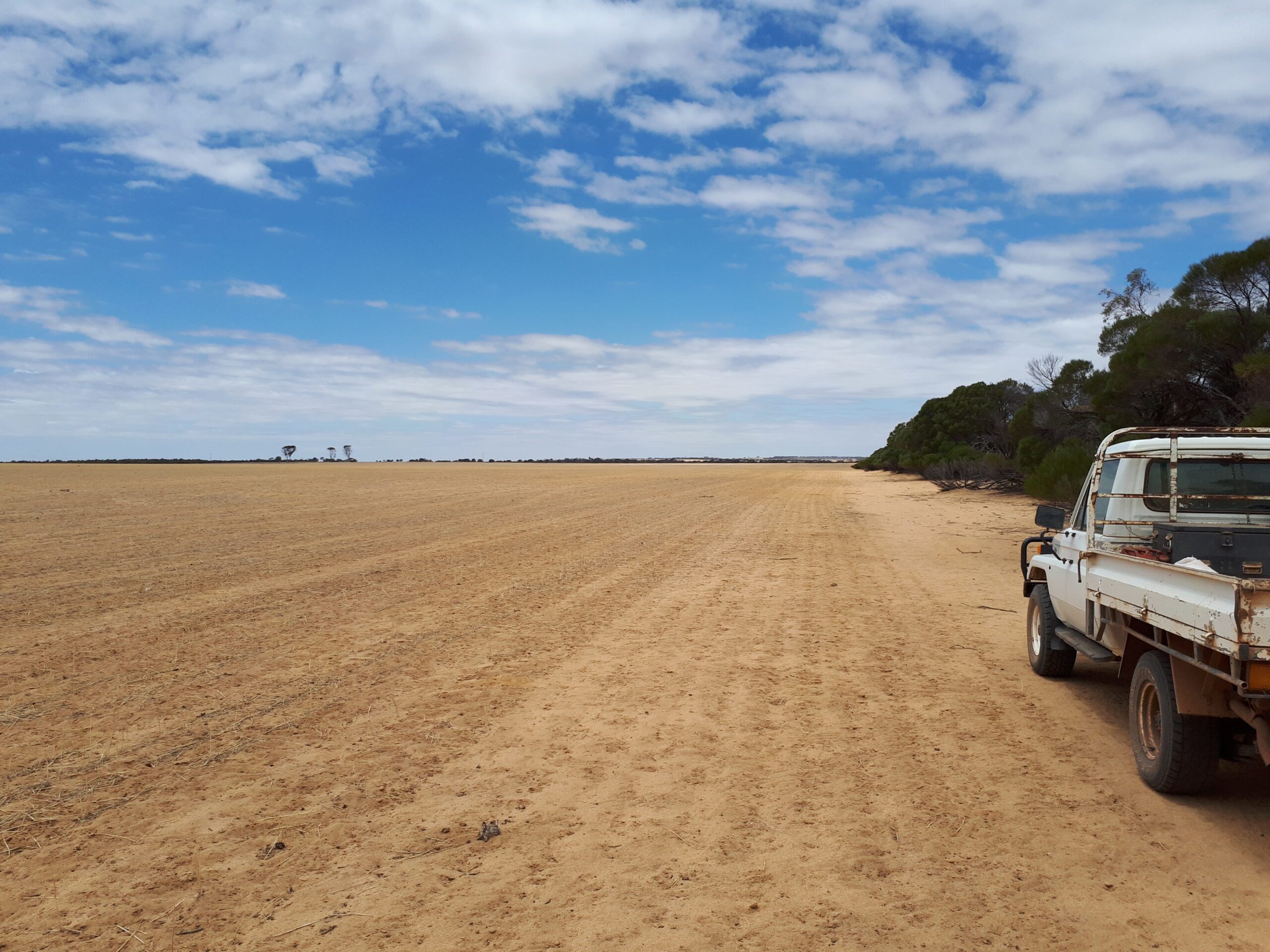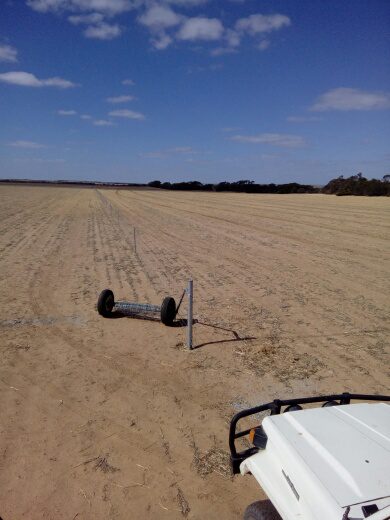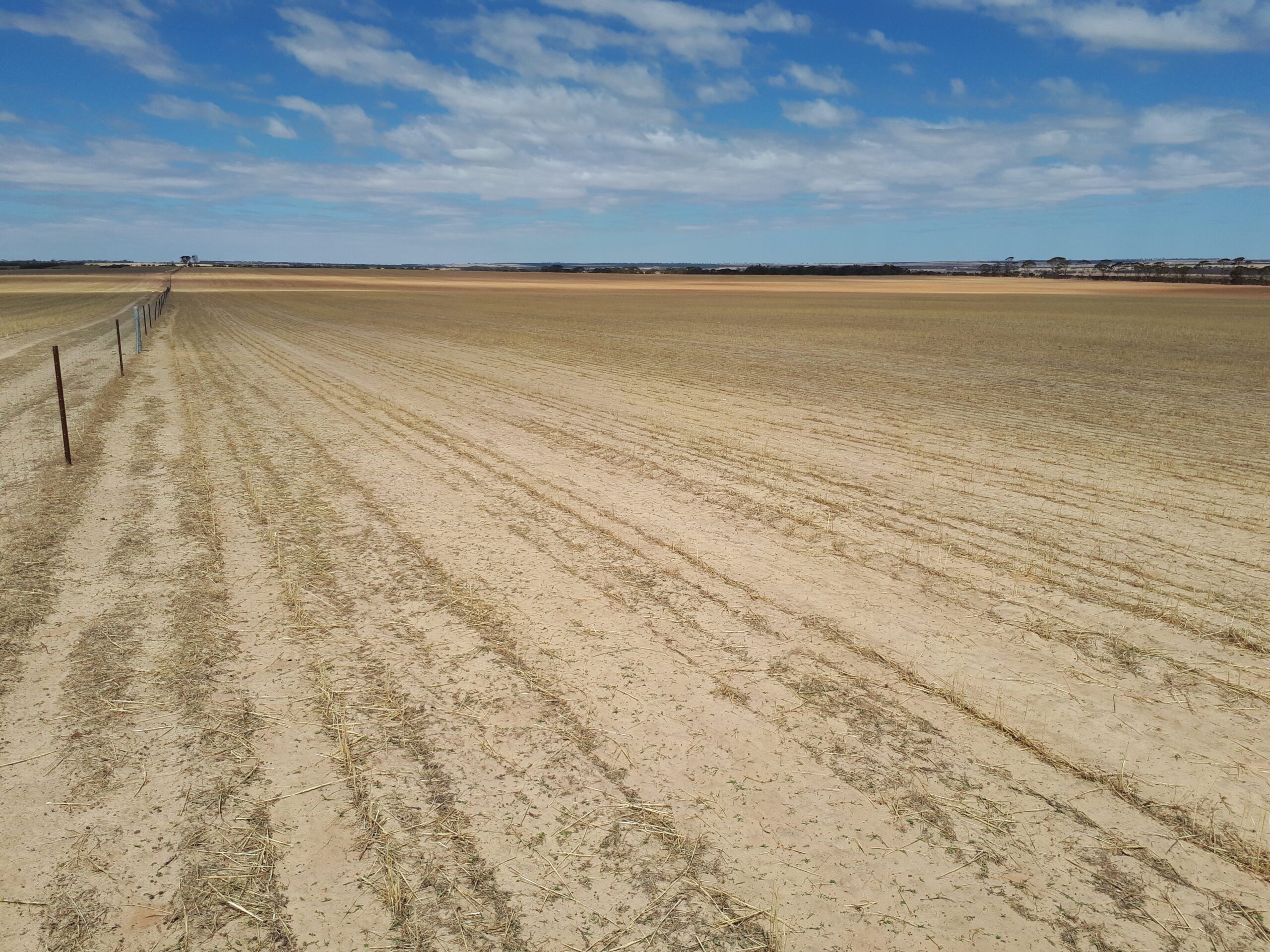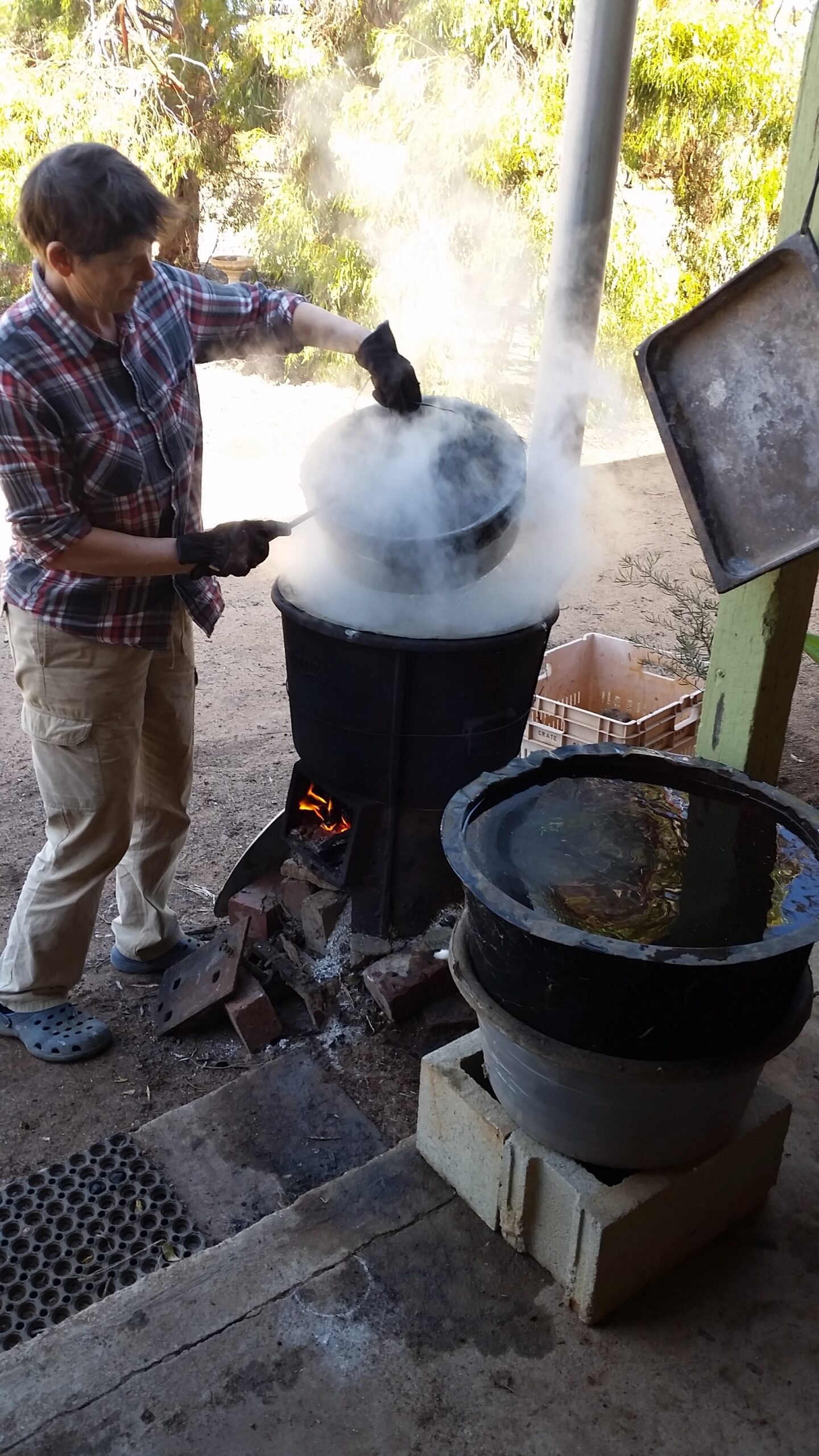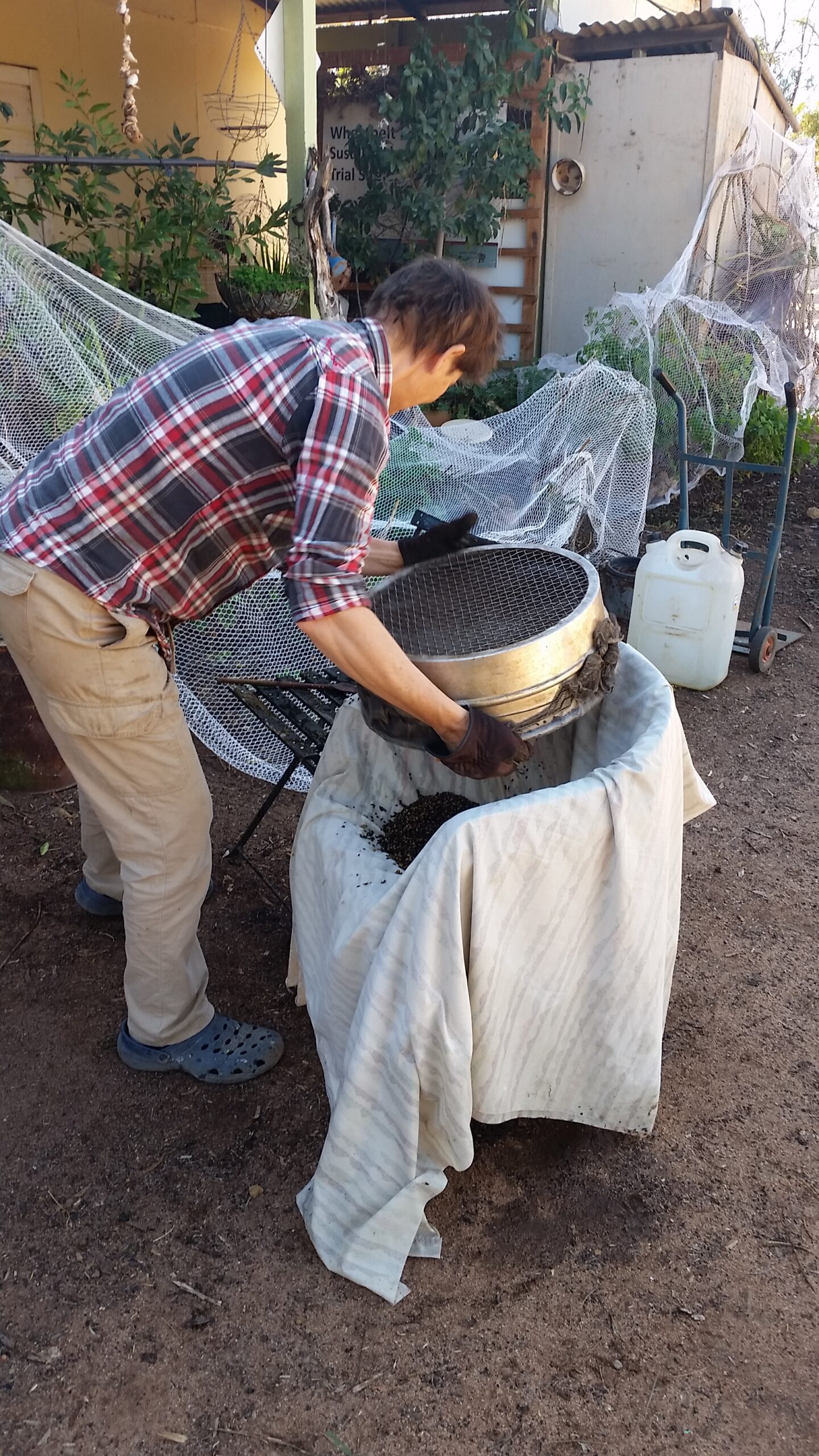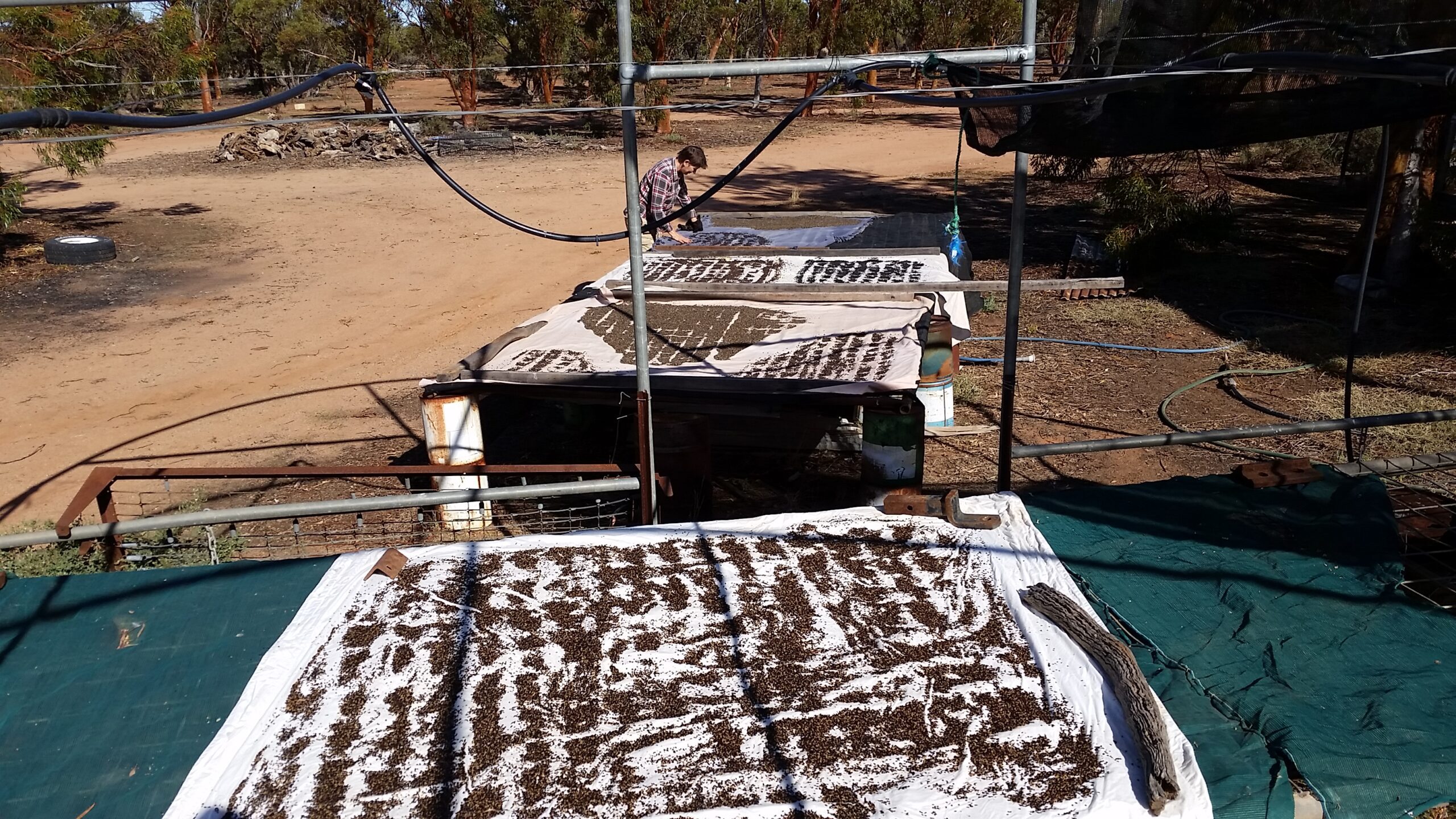 Get Involved
Support comes in many forms. Find out more about how you can get involved today.