Perth's Summer X Salt Markets, based at Clarko Reserve in Trigg, Western Australia, had sustainability in mind from the start, from the initial concept to delivery. 
Inspired by the 'Support Local and Shop Local' ethos, the markets showcase hand-crafted and mindfully made local goods, ranging from natural soaps and perfumes to upcycled woodwork, sustainable swimwear, art, and jewellery. It creates a space for WA's local Makers and Creators who innovate and create products made with a lower ecological footprint.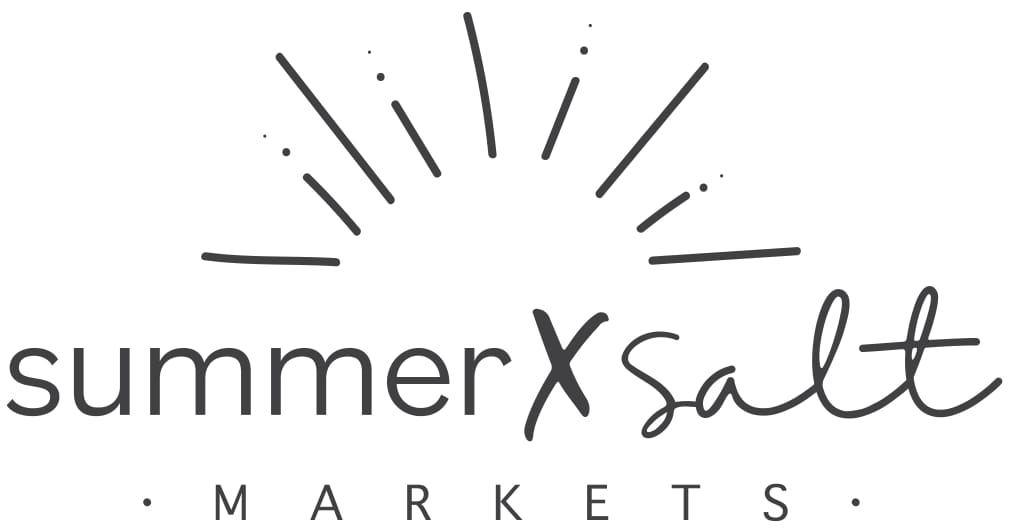 In 2021 the team decided to work on the event's carbon footprint. Using broad emissions factors, an average per-person carbon footprint was calculated, and at the end of the market season, they offset the number of tonnes per Co2-e per person attended. To align with their mission of local sustainability, they wanted to offset with local environmental projects that had a legacy. 
Mei Wan Yong and Sophie Keate run the Summer X Salt Markets. They met by chance through a Gumtree purchase and conceptualised the Summer X Salt Markets.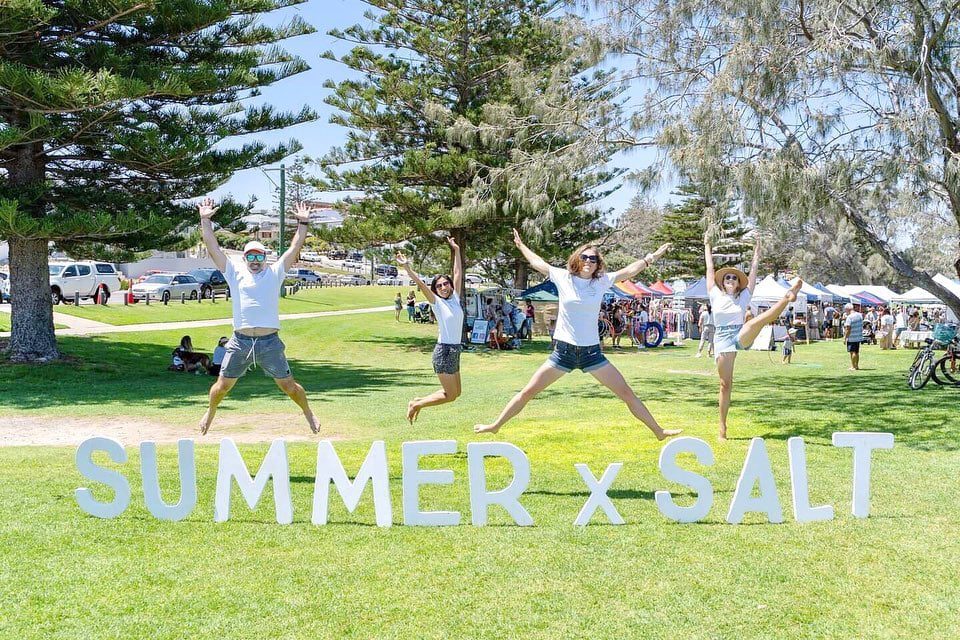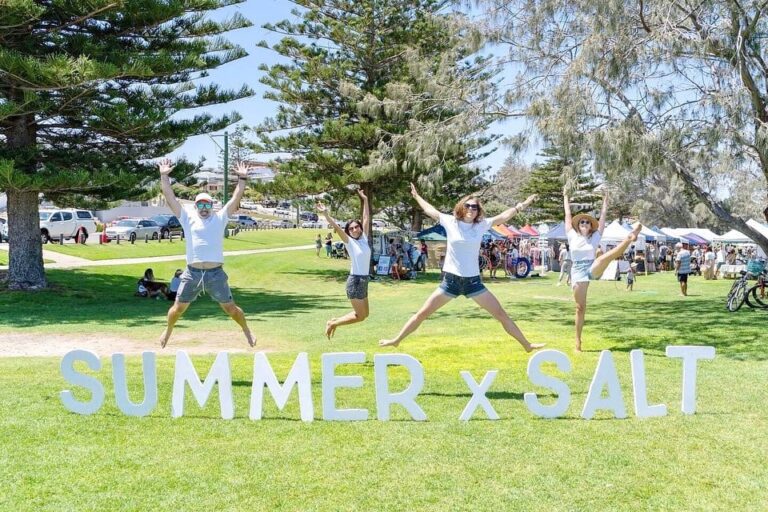 "When we started in 2016, retail markets and online shopping weren't an everyday thing, so providing a safe and supportive space to connect through creativity, sustainability, and wellness here in Perth was really welcomed within the community."
– Mei Wan Yong, Event Director & Community Manager 
Mei and Sophie are ocean lovers, and sustainability initiatives are a big part of the events. They started the first plastic-free event in Australia with the intention of reducing plastic from the oceans and also inspiring other markets to do so. Currently, the market's waste-free initiatives include the following: 
Requiring vendors to use compostable packaging.

Providing reusable products like coffee cups.

Educating attendees on how to separate rubbish.
Event Director & Community Manager at Summer X Salt Markets, Mei, who has a vision of building happy, healthy and engaged communities, kindly shares her journey that provides information for any organisation thinking about reducing the footprint of their event. 
Why is caring for the environment important to you? 
It's simple. Without the environment, we humans would not exist. We wouldn't have clean water, nourishing foods, or materials to build our homes. Caring for the land should always be a priority in whatever decisions we make, whether in your personal life or professional work. We should respect the earth as if it were our own child and provide ongoing care to ensure the land is restored for future generations to come. 
 How are you collaborating with Carbon Positive Australia?  
We are excited to announce that this (2021) is our first year partnering with Carbon Positive Australia, to offset emissions from our markets and events. I met Catherine at a UN SDG event, and we got chatting about how CPOZ's carbon calculator could help us calculate the emissions from our event and that it could be offset with local planting tree planting projects. The alignment to our purpose was instantly connected 
I read up on the local projects that Carbon Positive Australia work on and was instantly drawn to their local mindset of restoring land here in WA. Our long terms goal would be to get all of our stallholders and market comers to offset their emissions. 
What environmental goals would you like to achieve?  
We align ourselves with the UN Sustainable Development Goals to reach 2030 as a guiding framework.  We would like to see 100% of our stallholders bring manufacturing overseas to onshore into Western Australia, reducing delivery and shipping emissions by 2025. 
Another one of our goals is to be completely single-use coffee cup and plate free by 2026!  Make sure you bring your reusable coffee cup/container down to the markets or grab one from our Mug Library :)  
Lastly, we would like to be running our vehicles and power off renewable solar energy by 2027.  
What other environmental or social initiatives are you working on? 
We team up with Coastal Clean Up Crew and host local beach clean-ups once a month at Trigg. They also assist us with waste education and help raise awareness on reducing waste and what is recyclable and compostable at the sorting station. This type of awareness-raising and engagement is key to creating behavioural changes within society. We also have our volunteer program where high school students from St Mary's gain community work experience in a thriving team environment.  
All our stallholders currently use recyclable or compostable packaging however, we would like to see a reduction in packaging altogether. We currently are a zero-waste event with all waste composted and put back into the earth, and we would like to inspire every other event in Australia to do the same. 
Stay Salty, 
Mei Wan 
Find out more about Summer X Salt here.