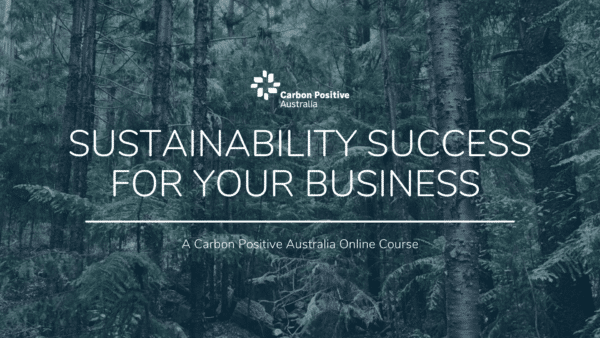 Sustainability Success For Your Business
Are you climate concerned and want to implement more sustainable practices but are also time-poor and with bottom-line pressures?
Carbon Positive Australia has designed a short course so you can quickly increase your knowledge of climate and sustainability issues so your business can successfully impact these issues.
100% of your investment goes towards our restoration projects across Australia. By signing up, you are not only making an impact within your organisation but you will also making an immediate impact for planet earth.
What's included?
5 Comprehensive Modules
Gain unlimited life-time access to course materials.  Enhance your understanding of the carbon market and get started on your journey towards becoming carbon positive.
Business Carbon Calculator Tool
Utilise our Carbon Positive Australia Business Calculator to calculate and offset your business carbon footprint.
Valuable Takeaway Resources
Access a suite of additional resources to help you on your Carbon journey, including a template for efficient carbon reduction planning.
Interactive Short Quizzes
Test your understanding throughout the course. Short quizzes are included at the end of each module.
Certification on Completion
Be rewarded upon completion with a certificate to recognise your commitment to creating a climate positive future.