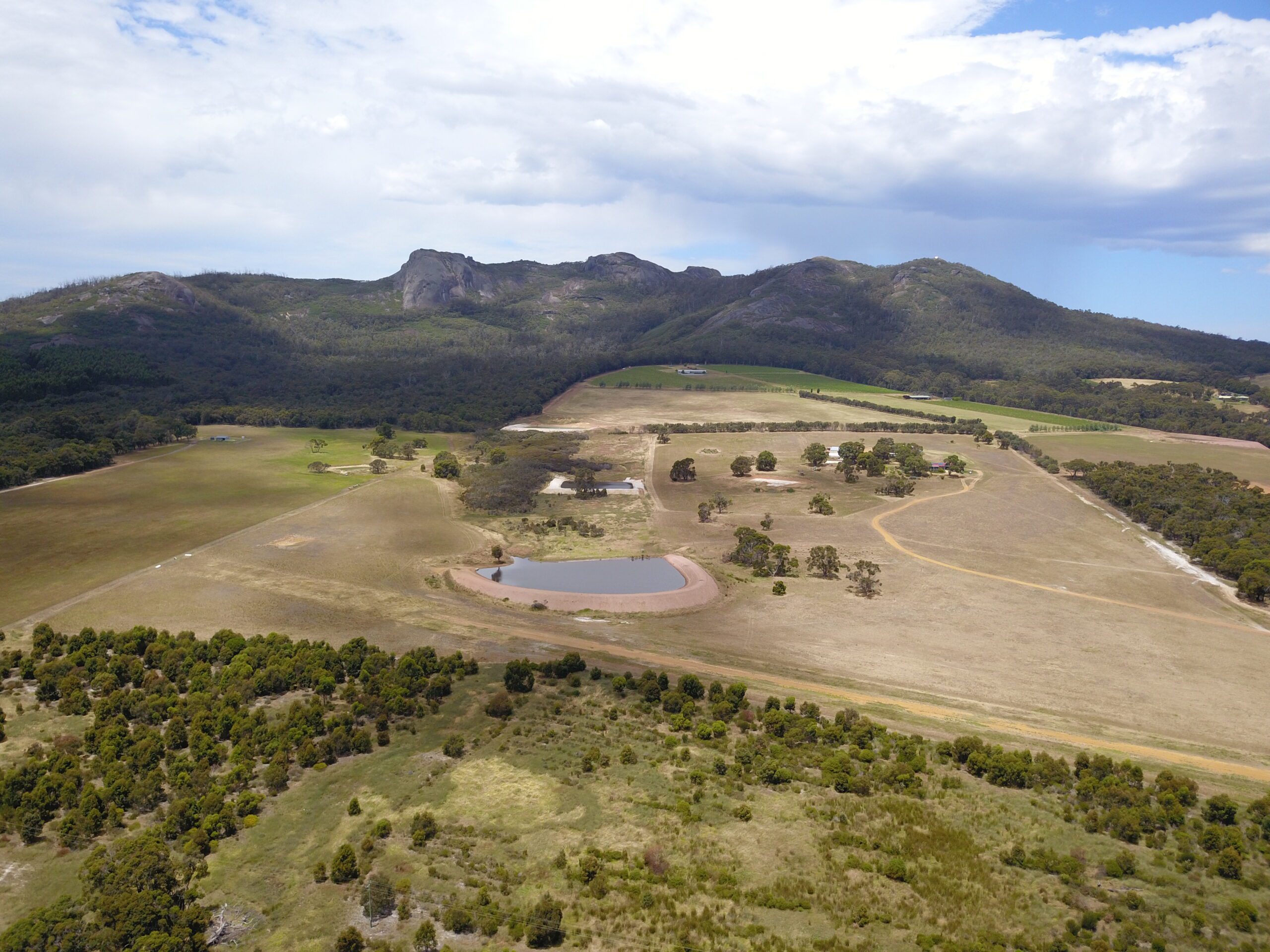 Minang Noongar Country
Porongurup, WA
This 20-ha site is located directly adjacent to the Porongurup National Park in the Great Southern Region of WA. This area is known for its astounding biodiversity and is home to more than 750 native plant species, ten of which are endemic. Having previously been cleared for agriculture, the landholder wanted to restore biodiversity and canopy cover to the property, ultimately providing a place for tourists to camp amongst the trees.
The site was first planted in winter 2022, utilising a biodiverse species mix designed to replicate the surrounding vegetation. In total, 48 different species were planted, including Acacia leoderma, Kunzea recurva, Melaleuca violacea, Calothamnus quadrifidus and Eucalyptus diversicolor ('Karri'). Nesting boxes have been installed across the property to provide shelter for native fauna while the habitat regenerates.
Seedling survival and germination since planting have been outstanding. We look forward to monitoring the progress of this spectacular site for many years to come.
Project overview
Planting type: Biodiverse Carbon
Region: Great Southern, WA
Planted: 2022
Size: 20 hectares
Seedling count: 1,150
Seed weight: 20 kg
ERF registered: Yes (Environmental Planting Method)
Legal permanence: 100 years
Latest news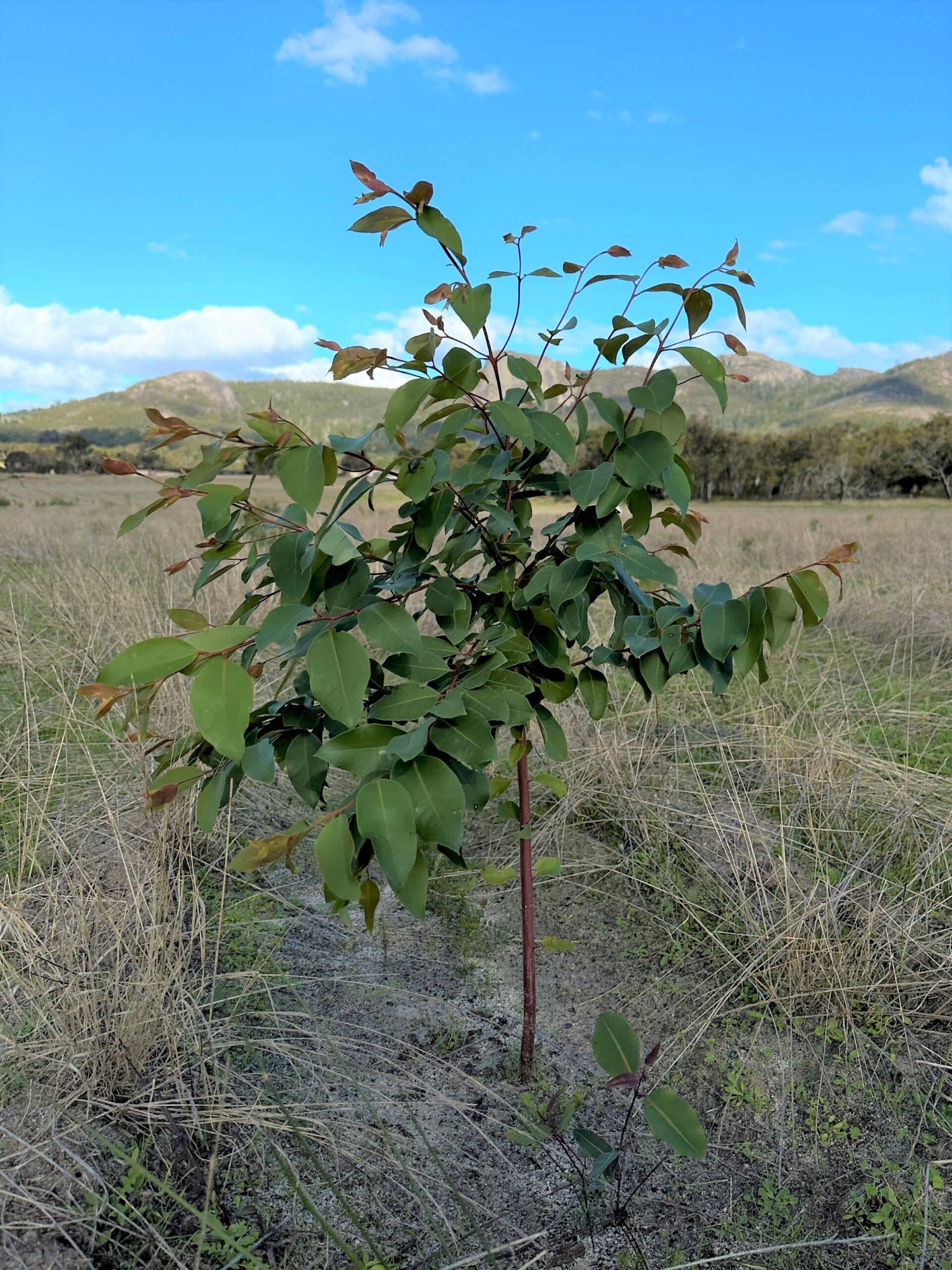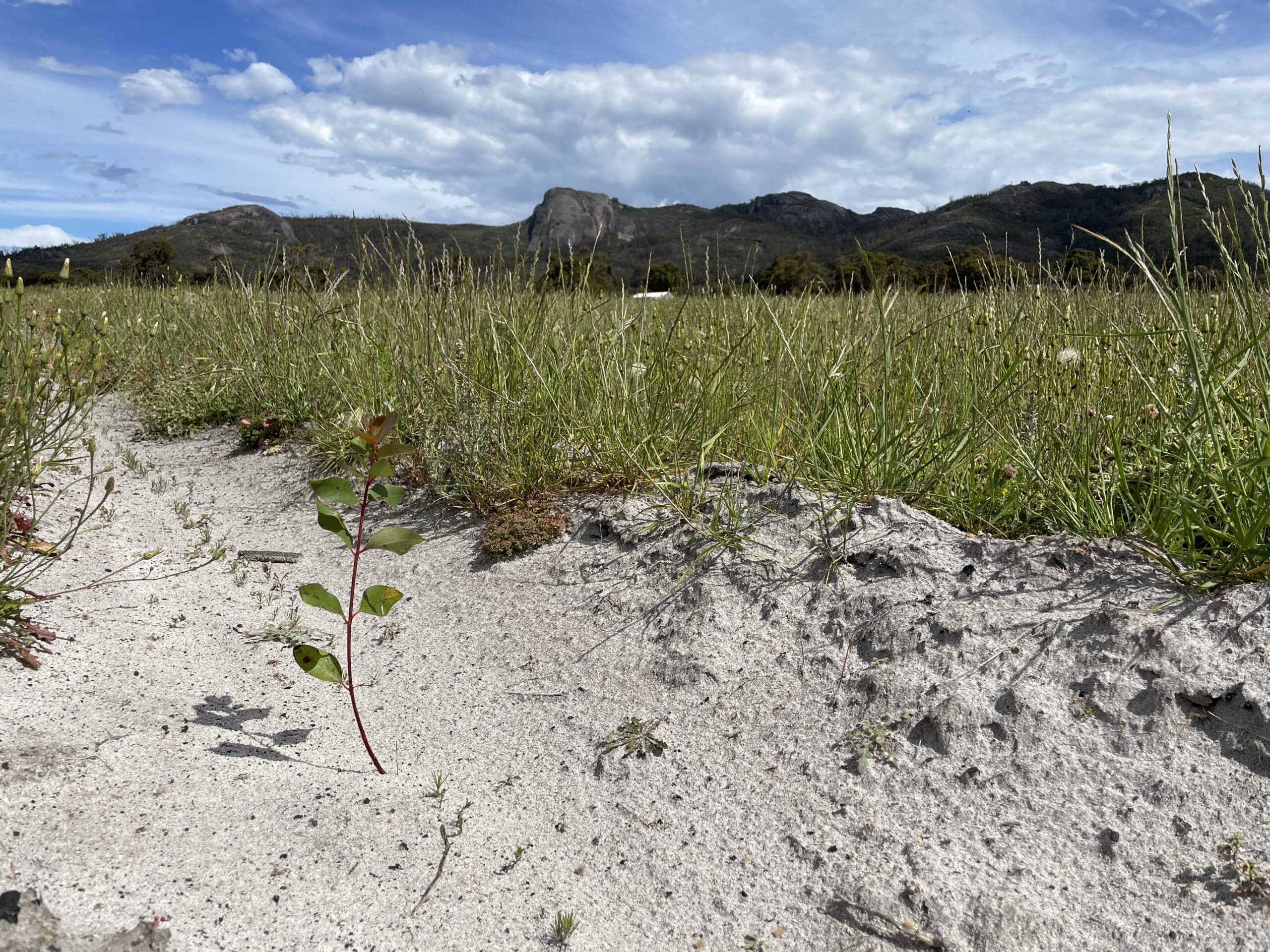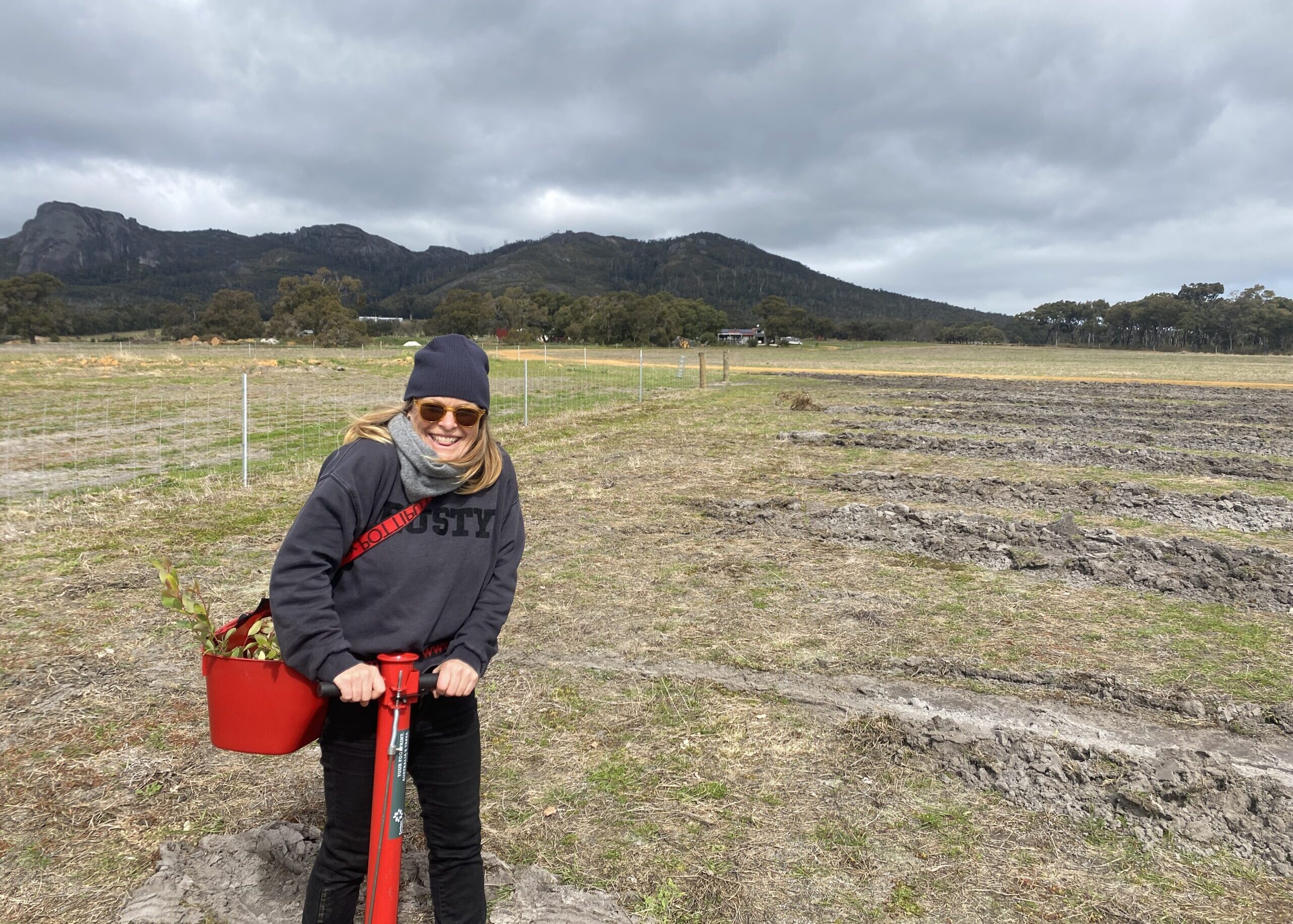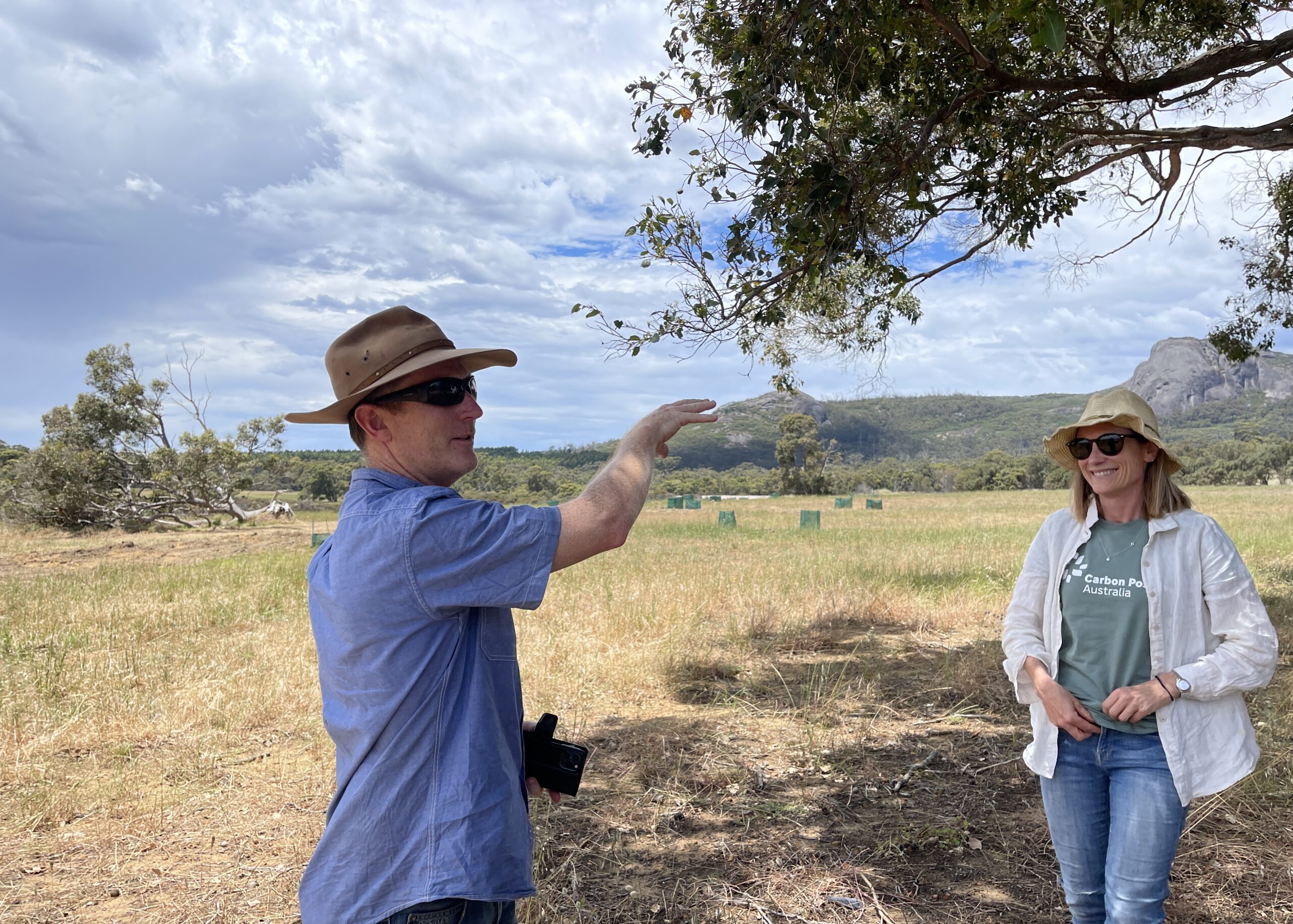 Project gallery