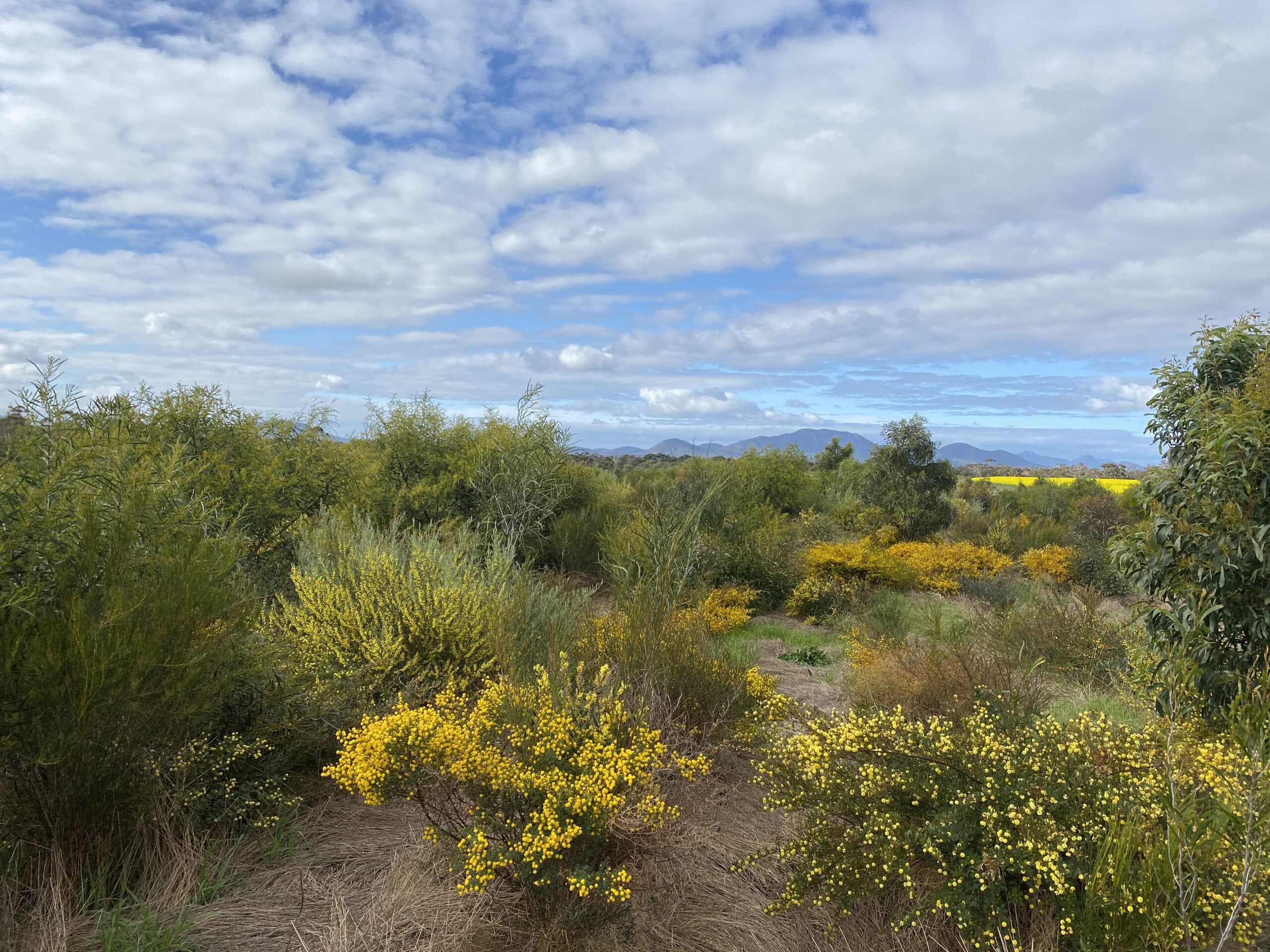 Minang Noongar Country
Cranbrook, WA
This project is located on a working farm adjacent to the Stirling Range National Park, approximately 320 km southeast of Perth. The property owners are proactively planting areas at risk of rising water tables to maintain the overall productivity of the land. They are also committed to conserving and restoring biodiversity.
We are working with Threshold Environmental to restore 65 hectares across the property through Saltland Carbon, Biodiverse Sandalwood, and Biodiverse Carbon planting methodologies. Comprehensive soil testing was undertaken prior to planting and used to develop a tailored plan that aims to reduce salinity, minimise soil erosion, and improve the quality of the land.
The sites were initially planted in 2020 using a combination of direct seeding and hand-planted seedlings. More than 80 different native species were planted, including several Acacia, Allocasuarina, Banksia, Eucalyptus, Hakea, and Melaleuca species. Approximately 500,000 trees and shrubs have established across the sites.
Project overview
Planting type: Saltland Carbon, Biodiverse Sandalwood & Biodiverse Carbon
Region: Great Southern, WA
Planted: 2020
Size: 65 hectares
Seedling count: 39,521
Seed weight: 87 kg
Partner: Threshold Environmental, South Coast NRM, Gillamii Centre, and North Stirlings Pallinup Natural Resources
ERF registered: No
Legal permanence: 30 years (Biodiverse Sandalwood), 100 years (Saltland Carbon & Biodiverse Carbon)
Latest news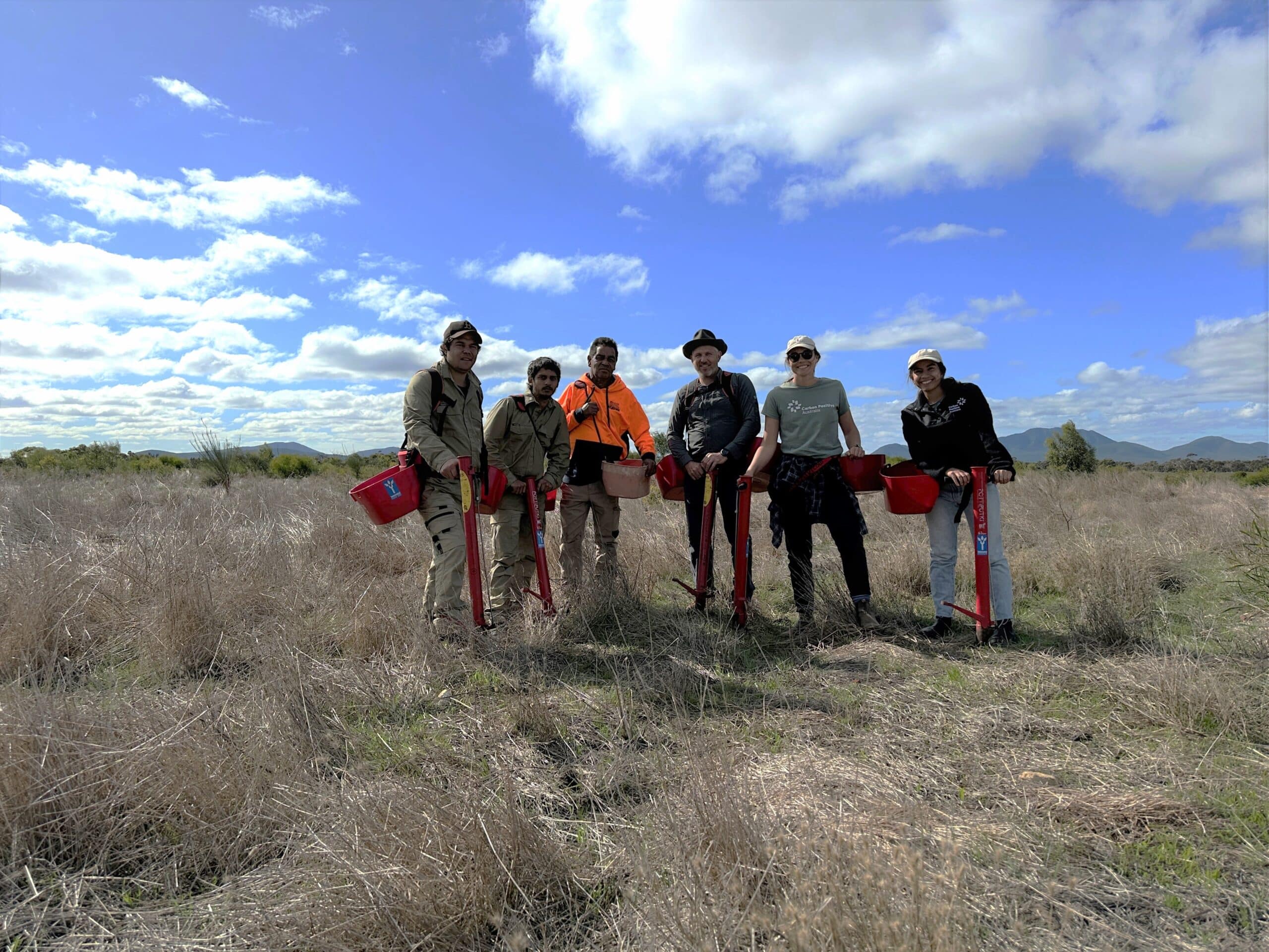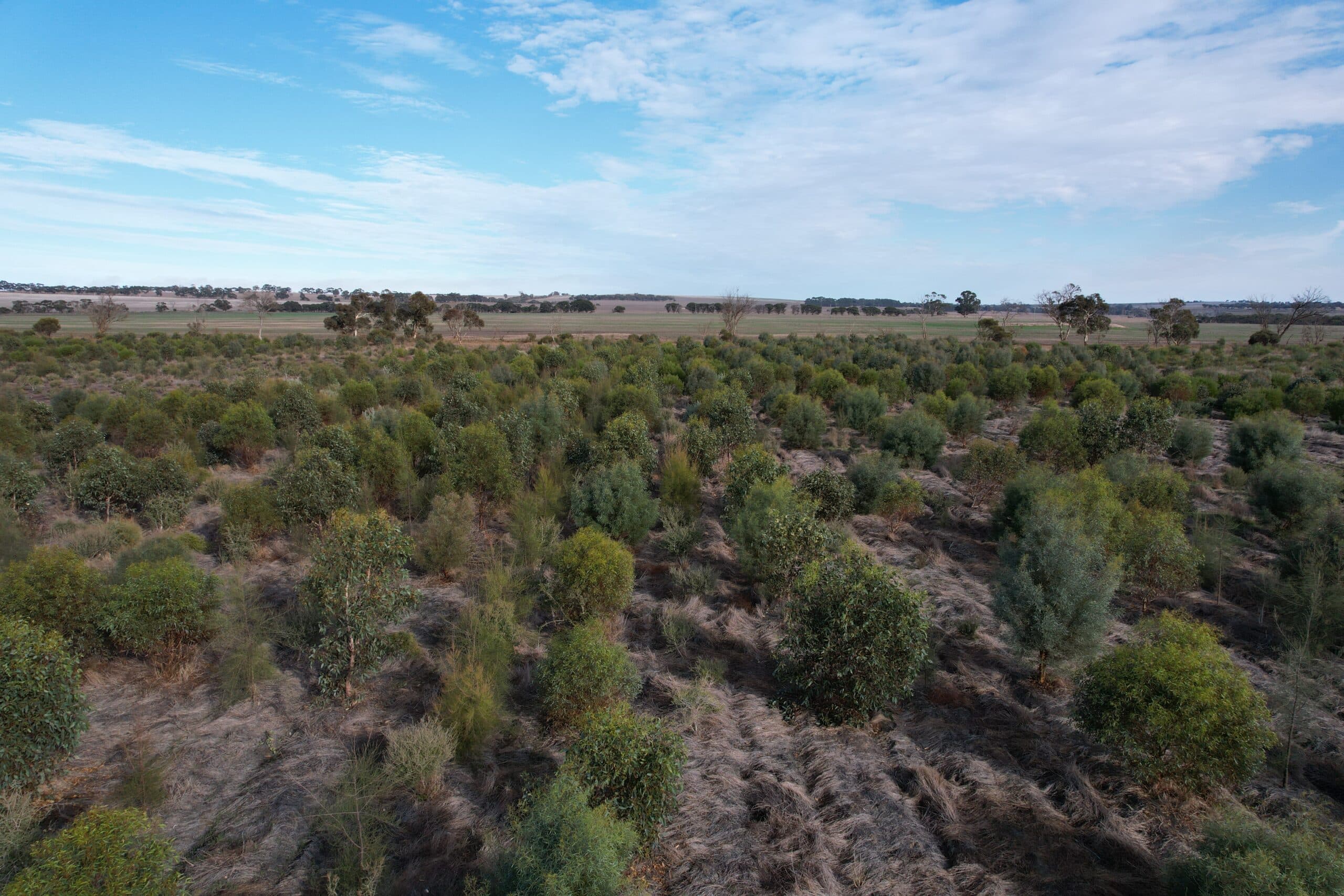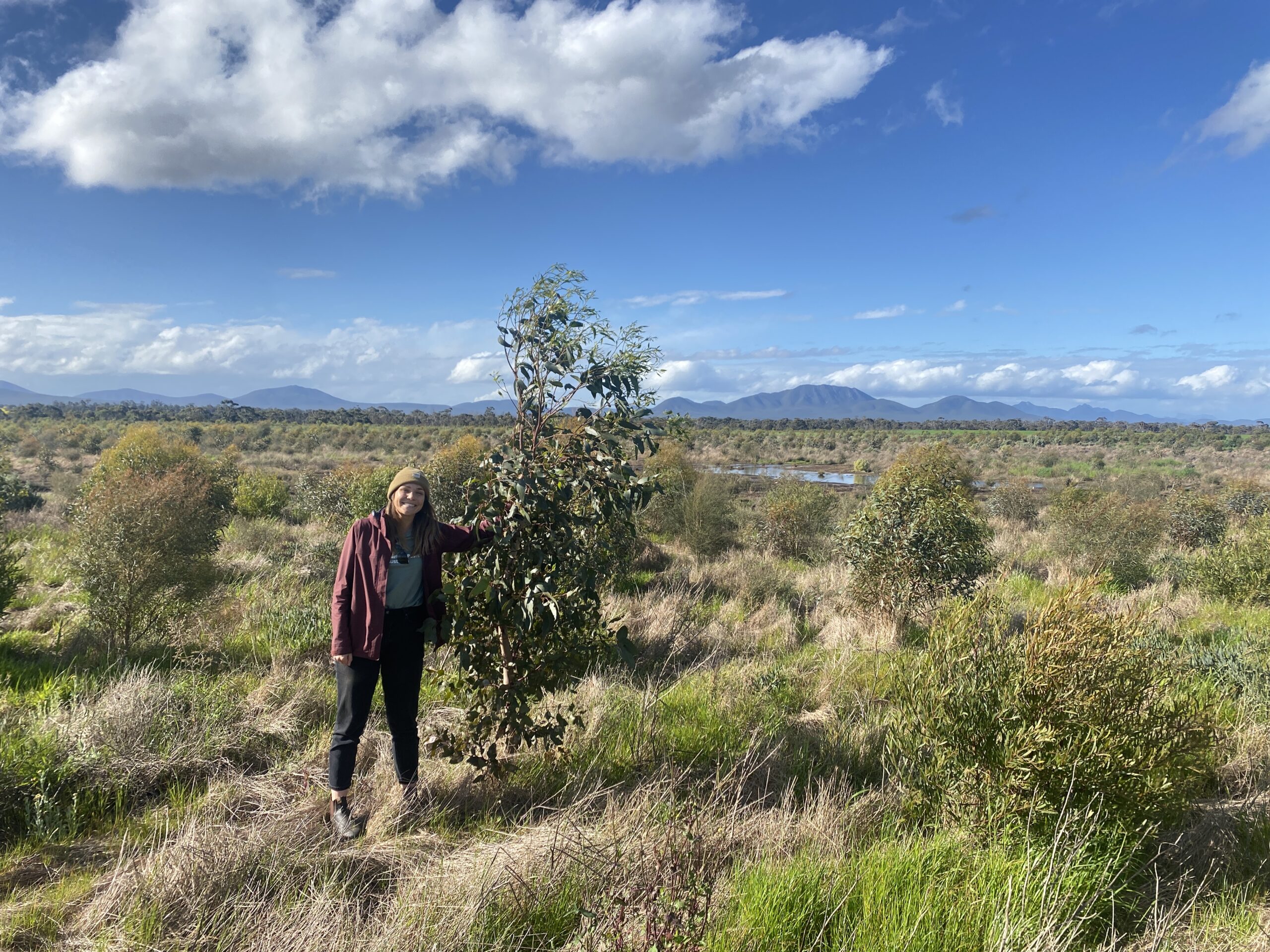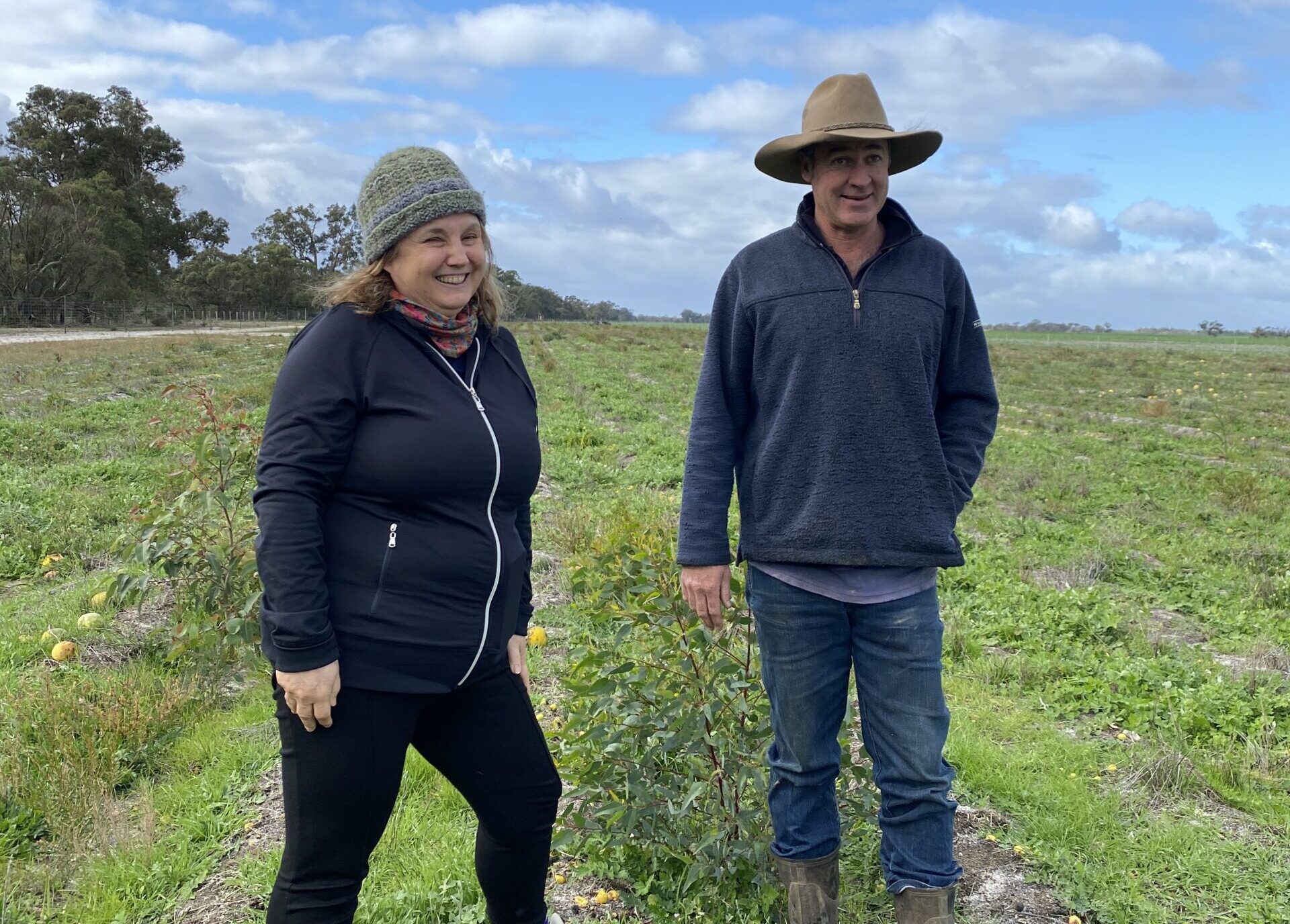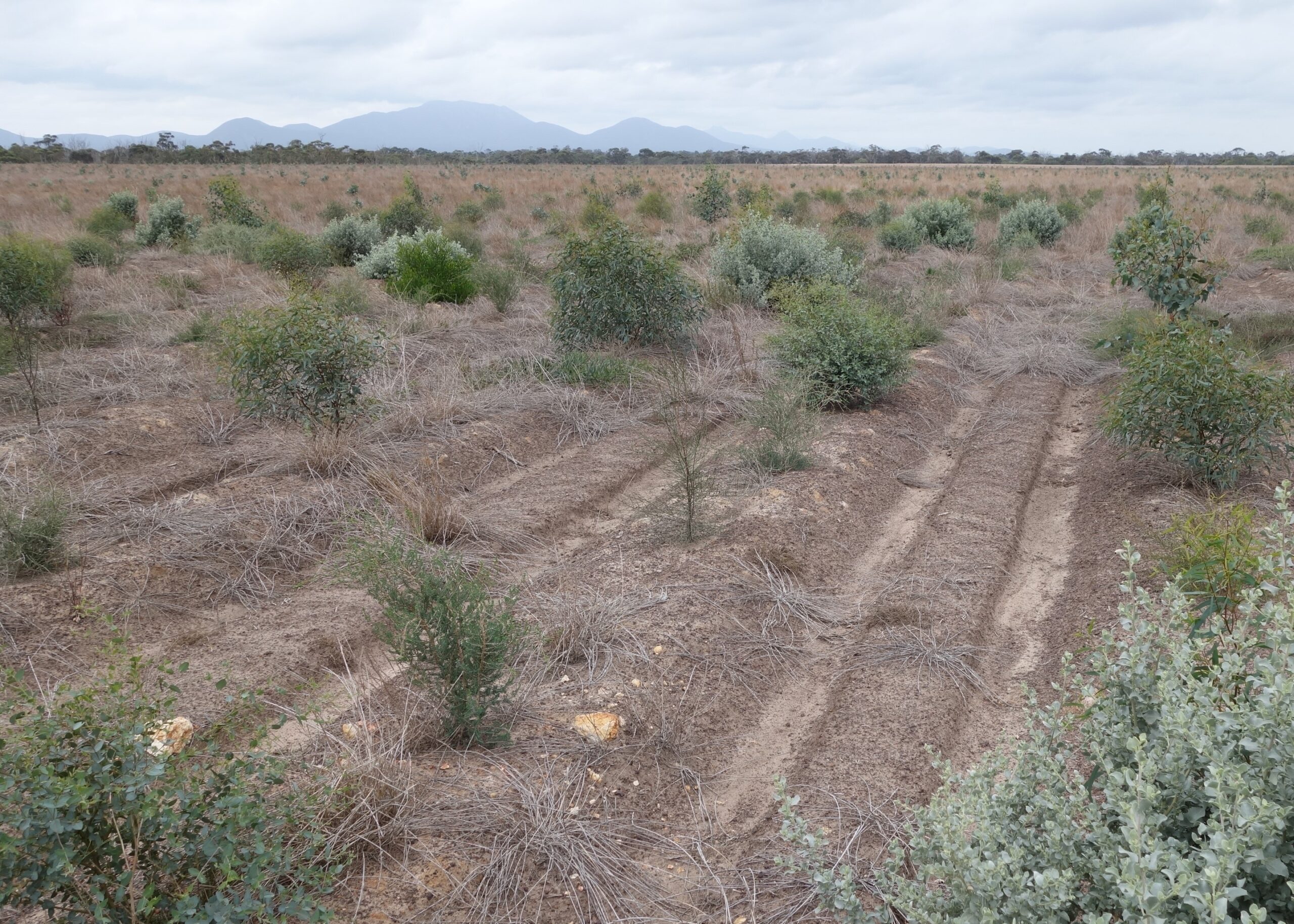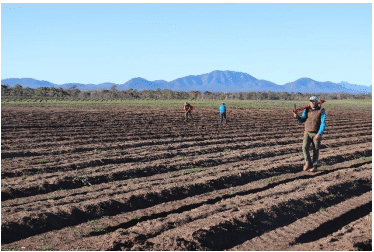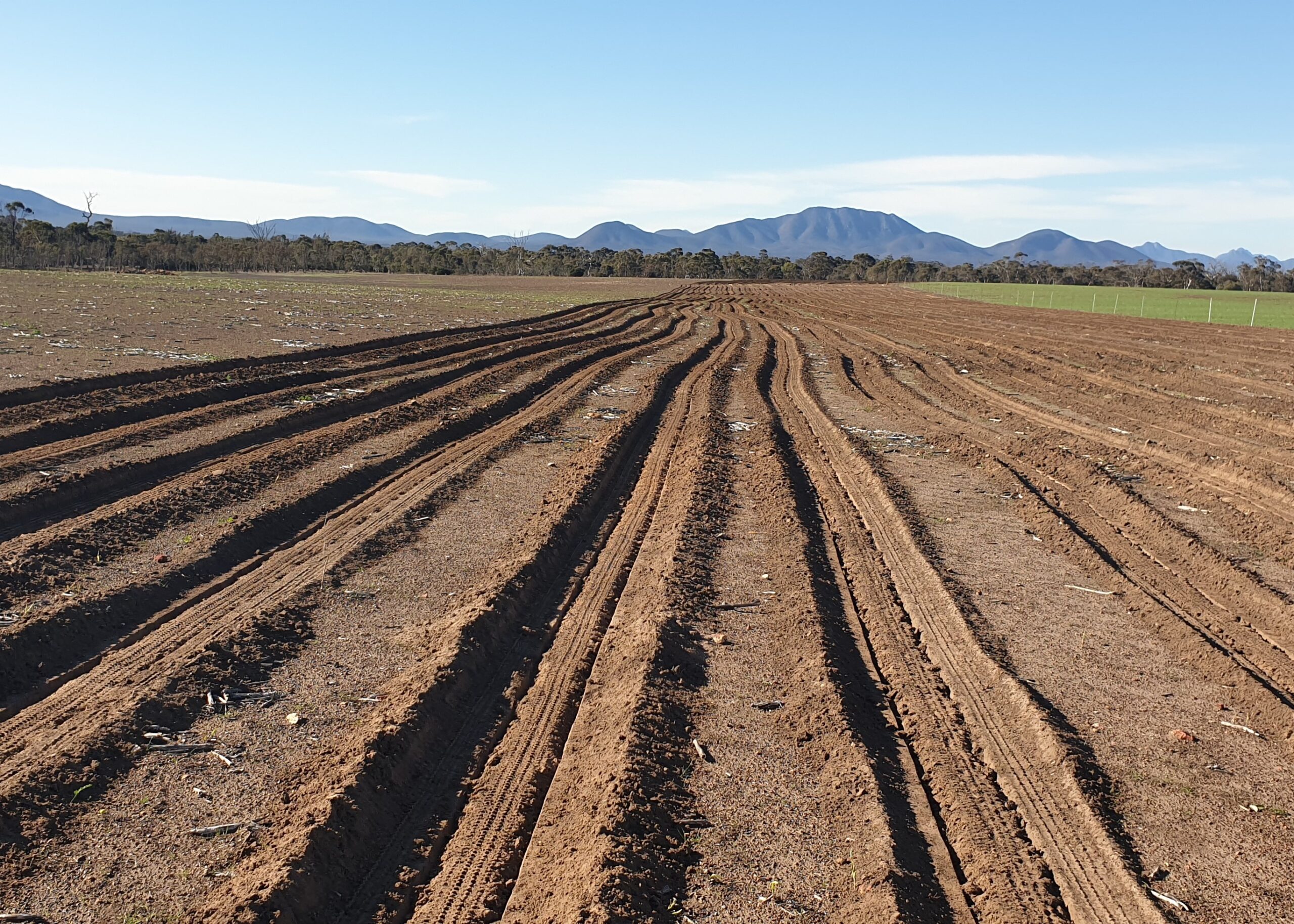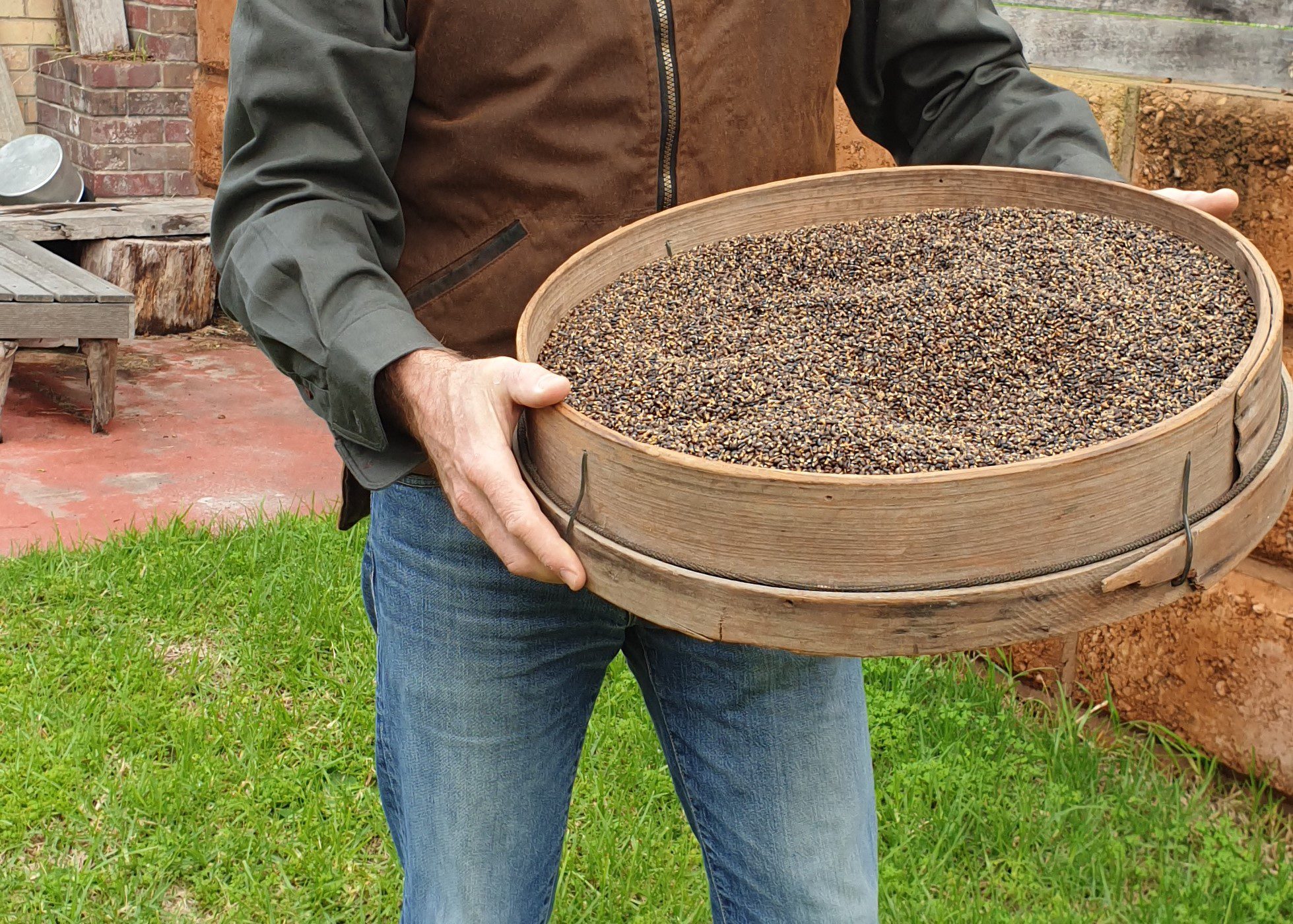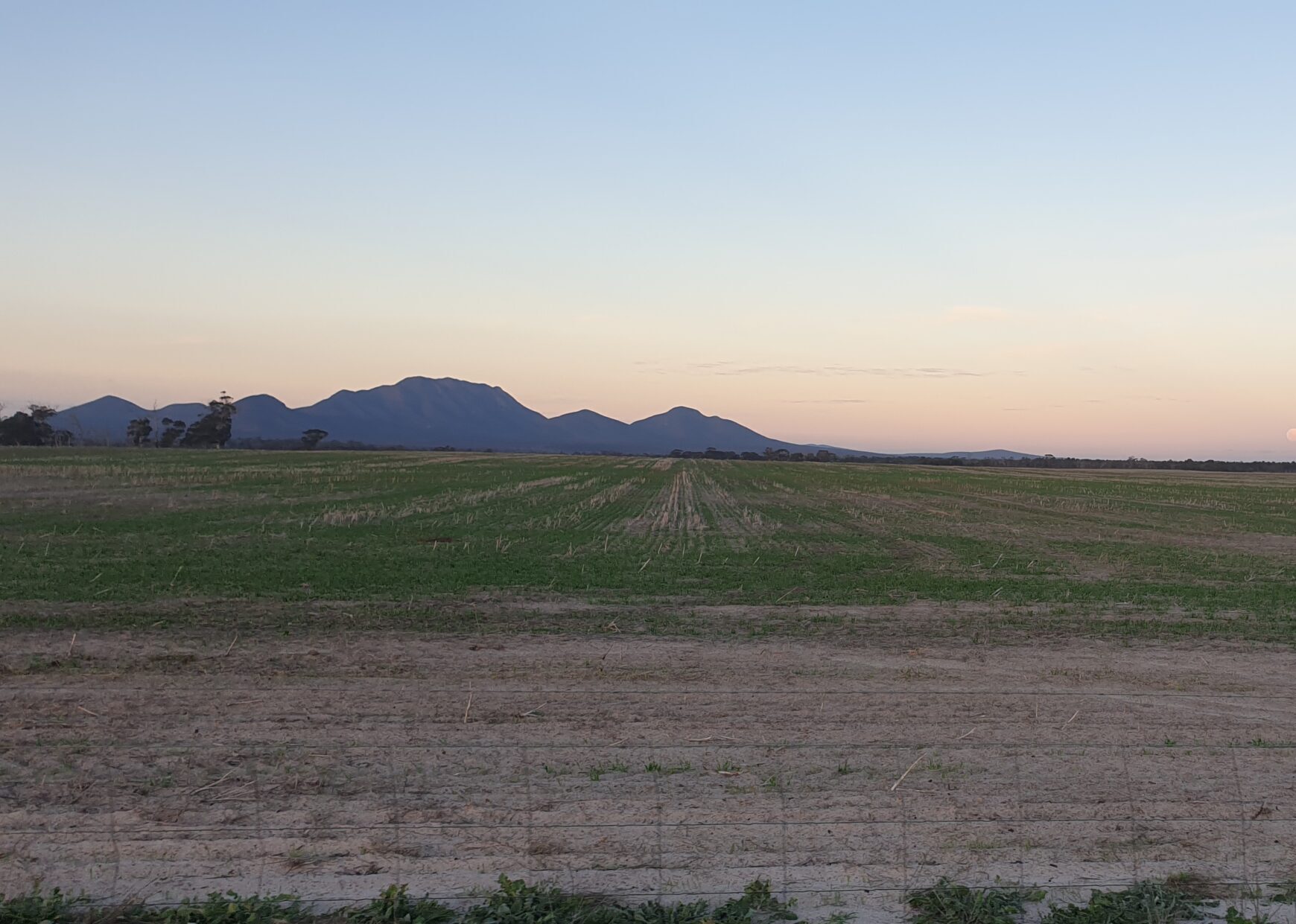 Project gallery