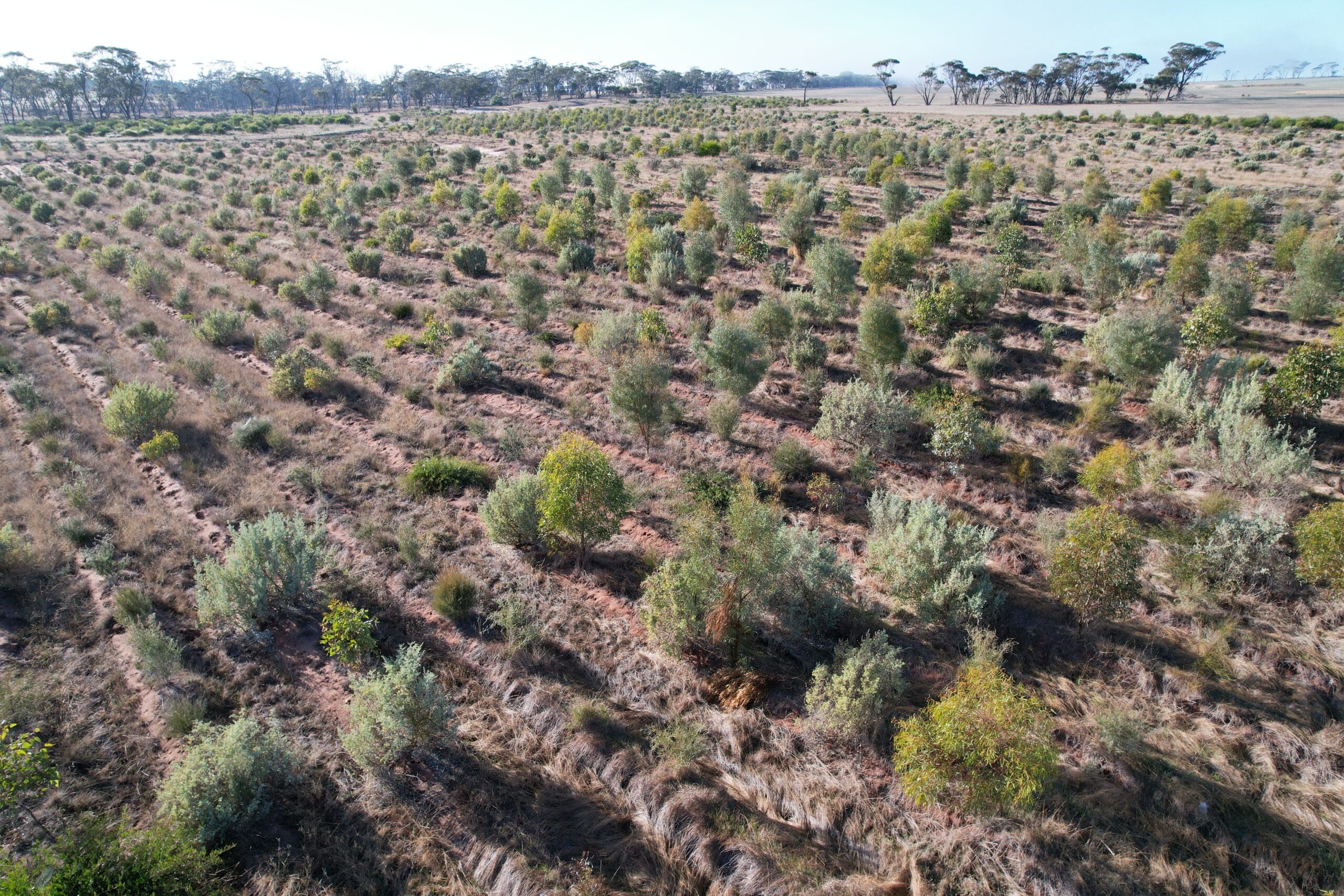 Koreng Noongar Country
Borden, WA
The town of Borden lies on the edge of the Stirling Range National Park in the Great Southern Region of Western Australia. This area is largely affected by salt and erosion caused by the clearing of native vegetation and grazing of stock over many generations.
This 10-hectare site is part of a working farm that is experiencing declining productivity as a result of the rising water table and increased salinity. We are working alongside the team at Threshold Environmental to restore the land and test how well a variety of native trees grow and sequester carbon in varying salinity.
Since 2020, we have planted more than 28,000 salt-tolerant native seedlings across the site, including several Atriplex, Eucalyptus, and Melaleuca species.
We are monitoring the site annually and are very pleased with the progress so far.
Latest news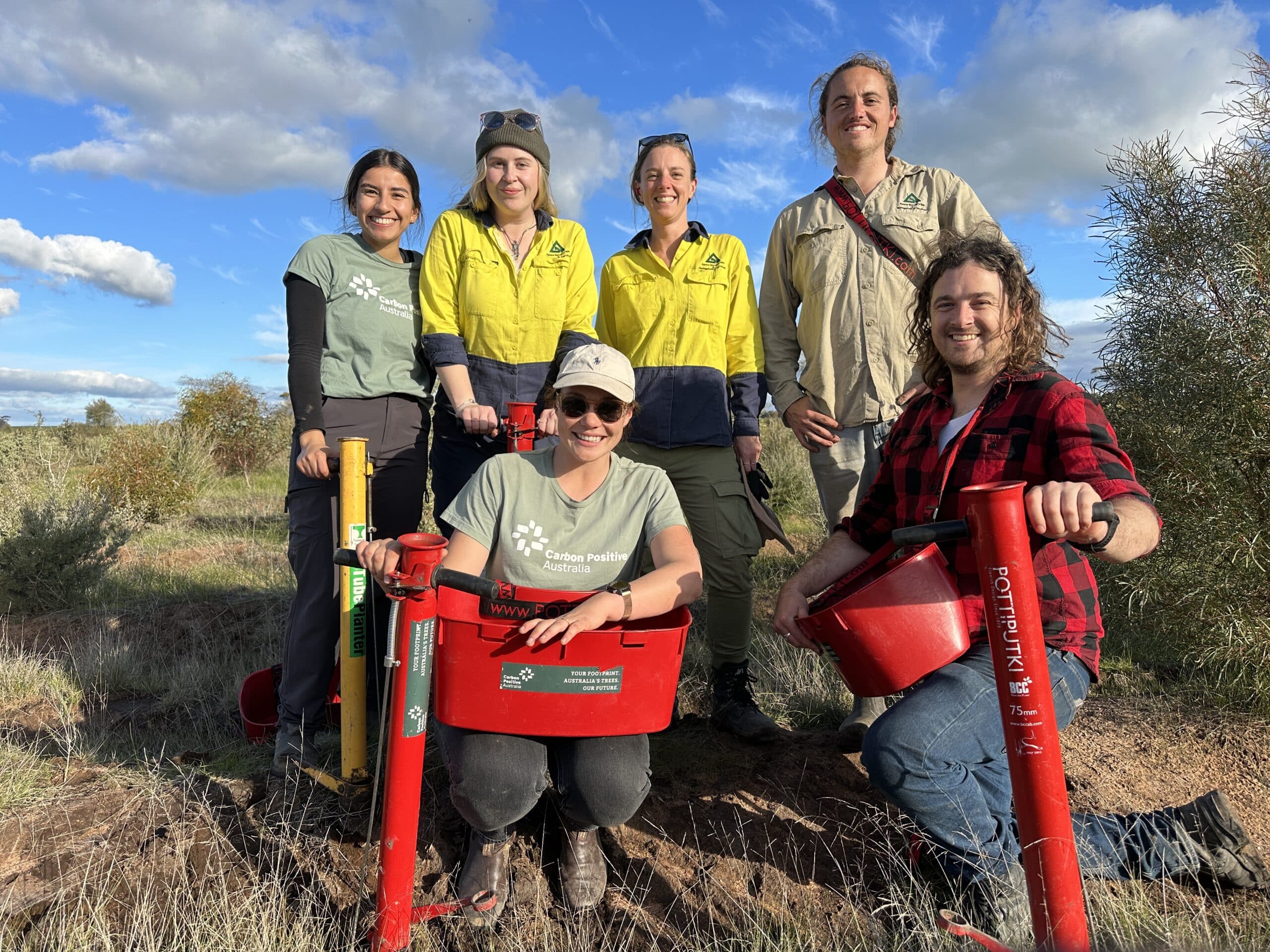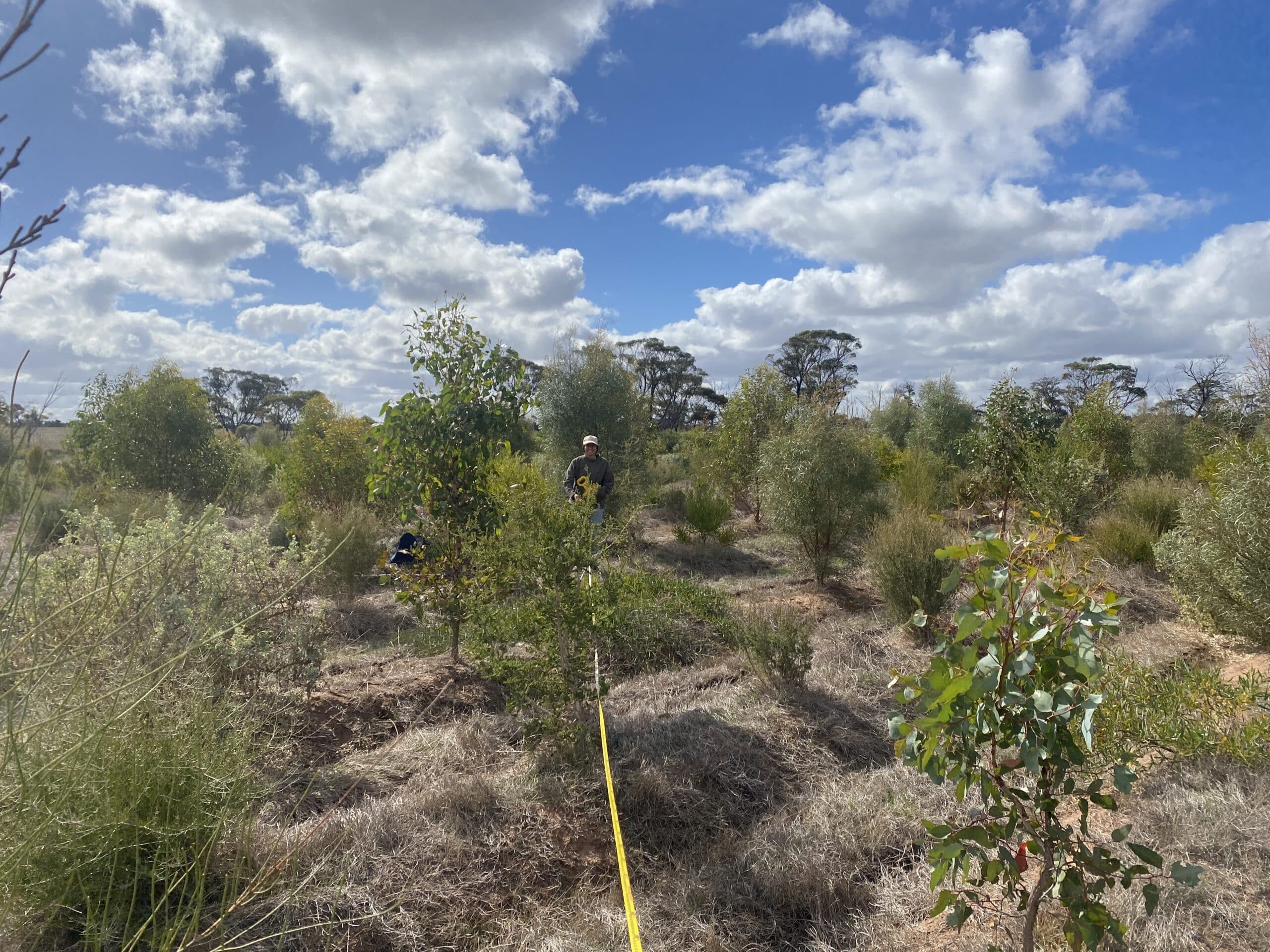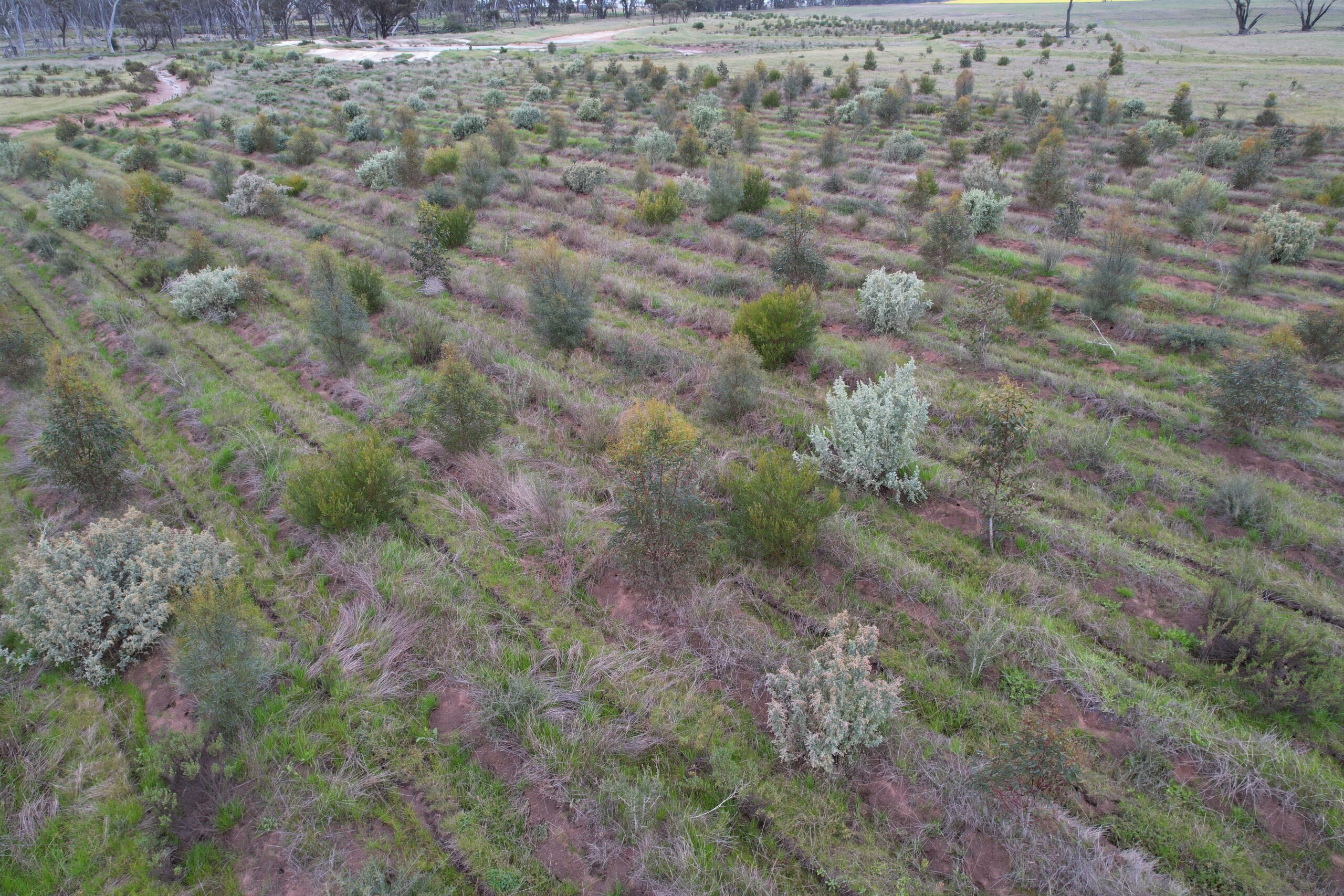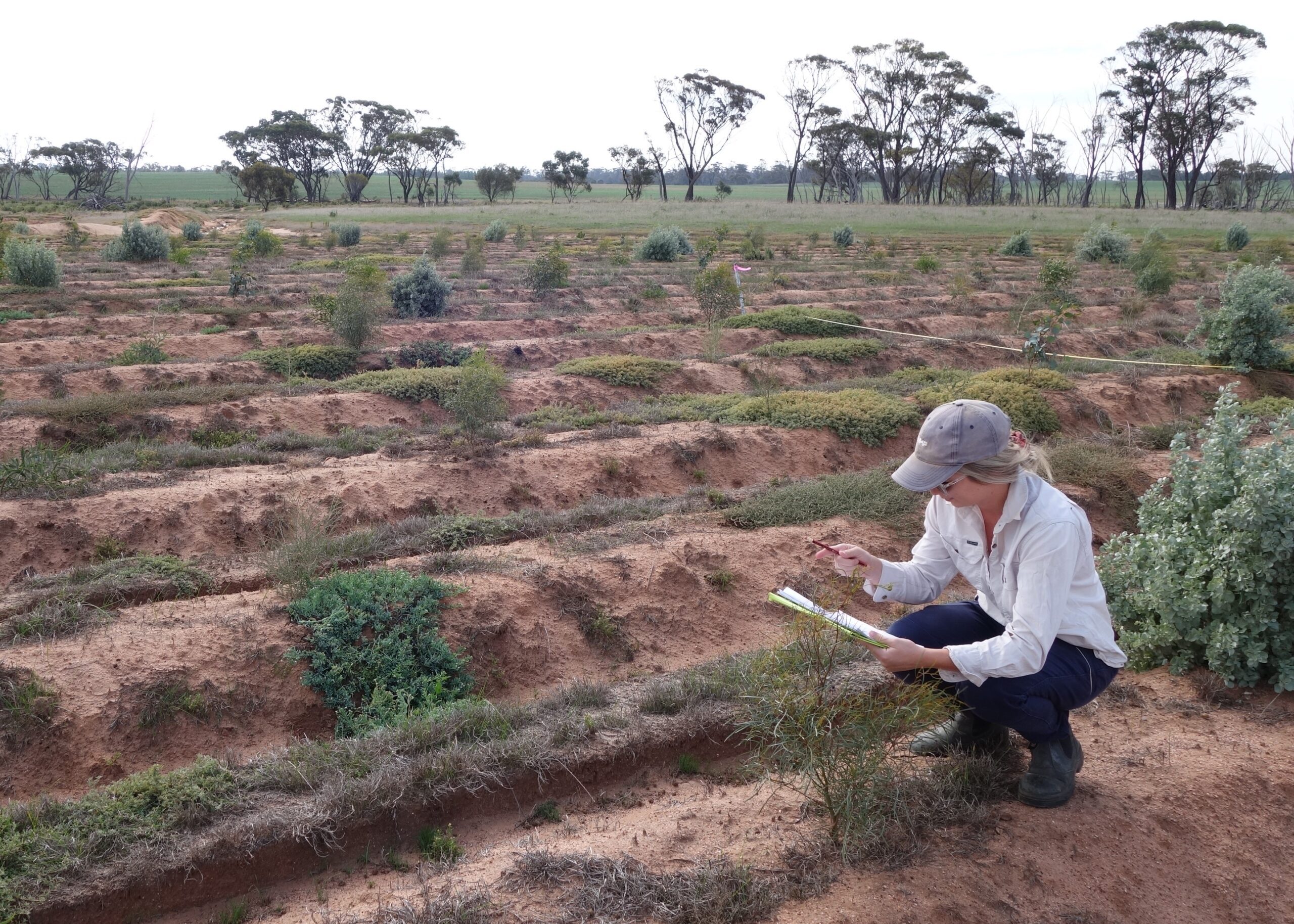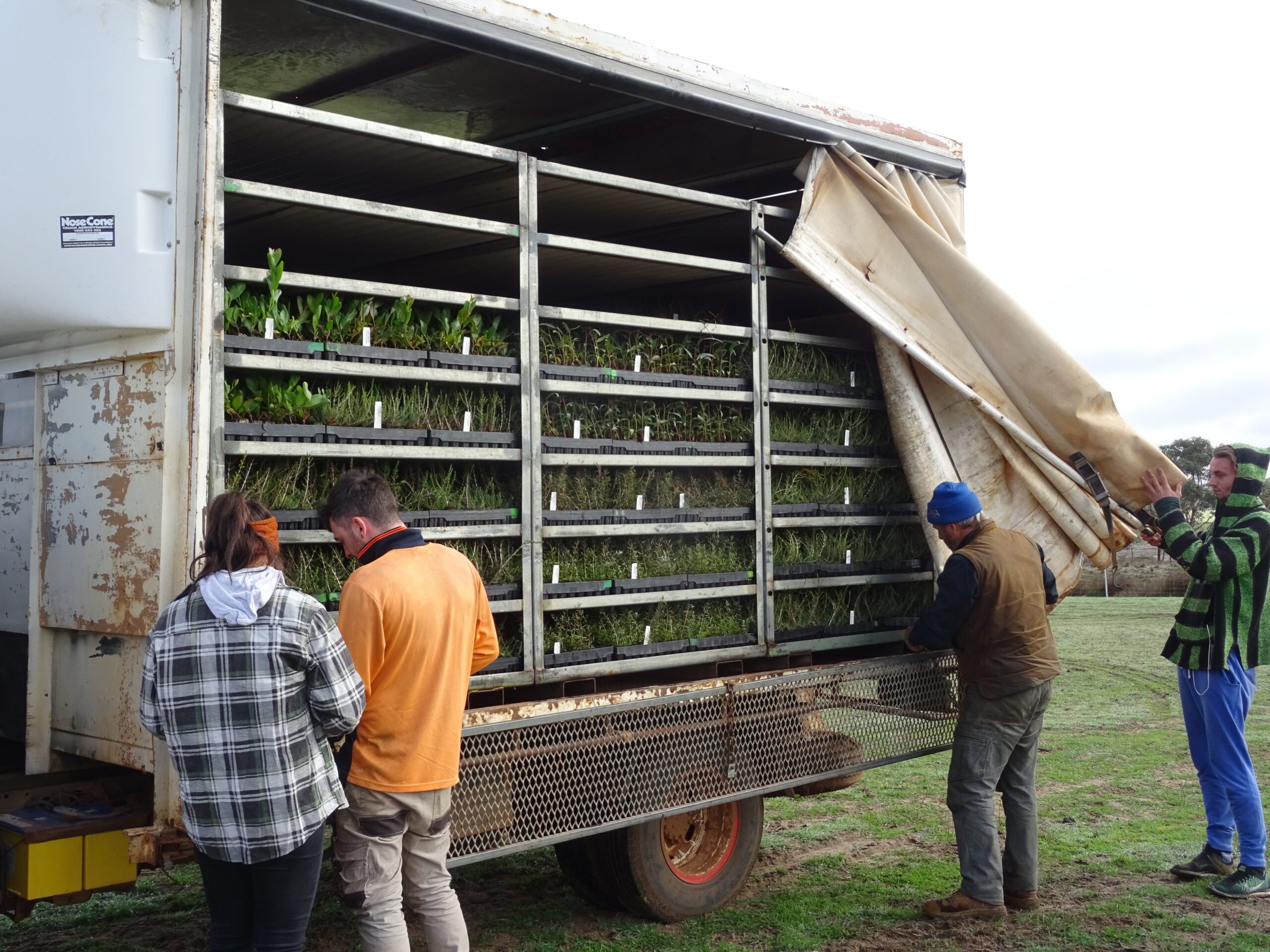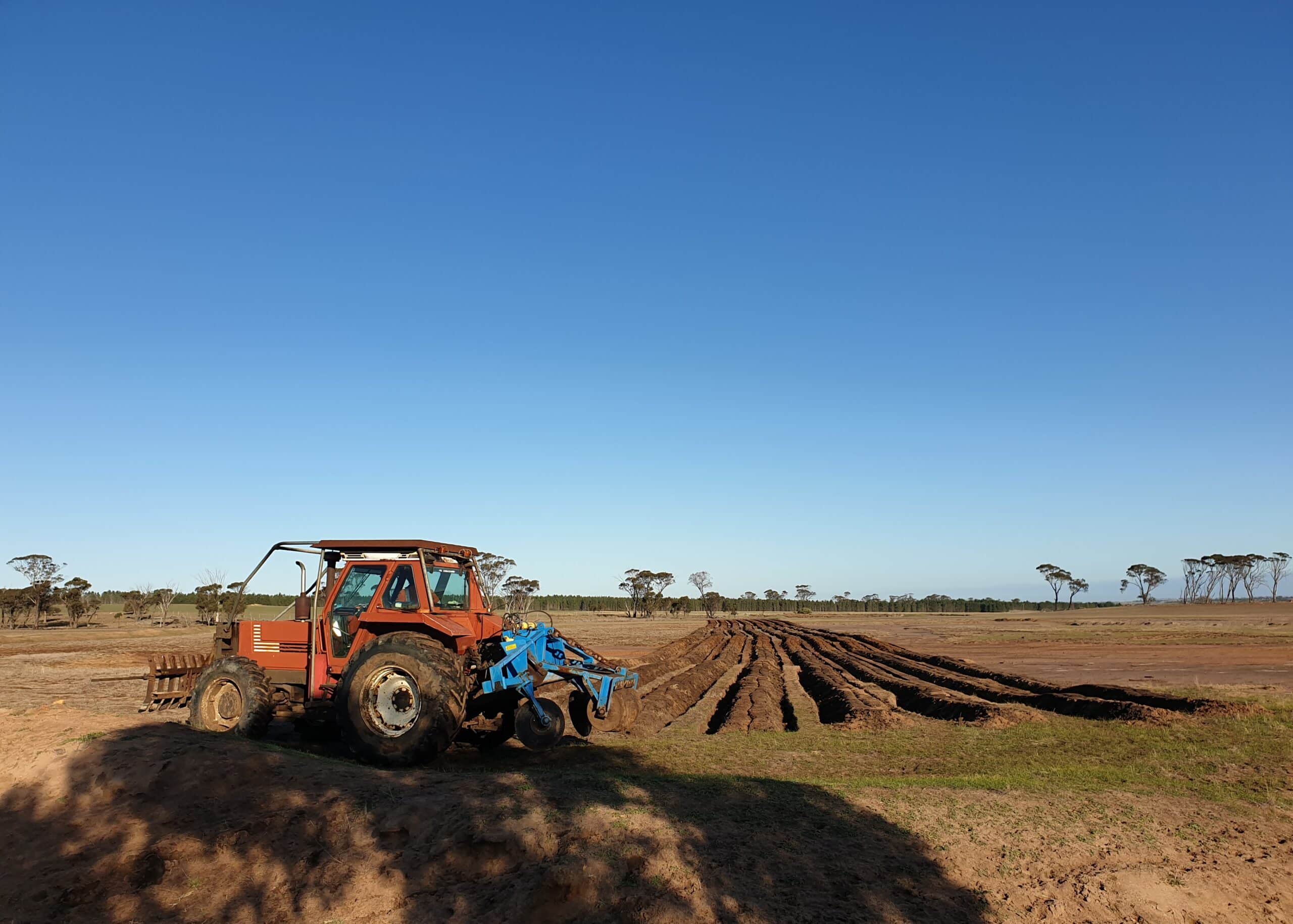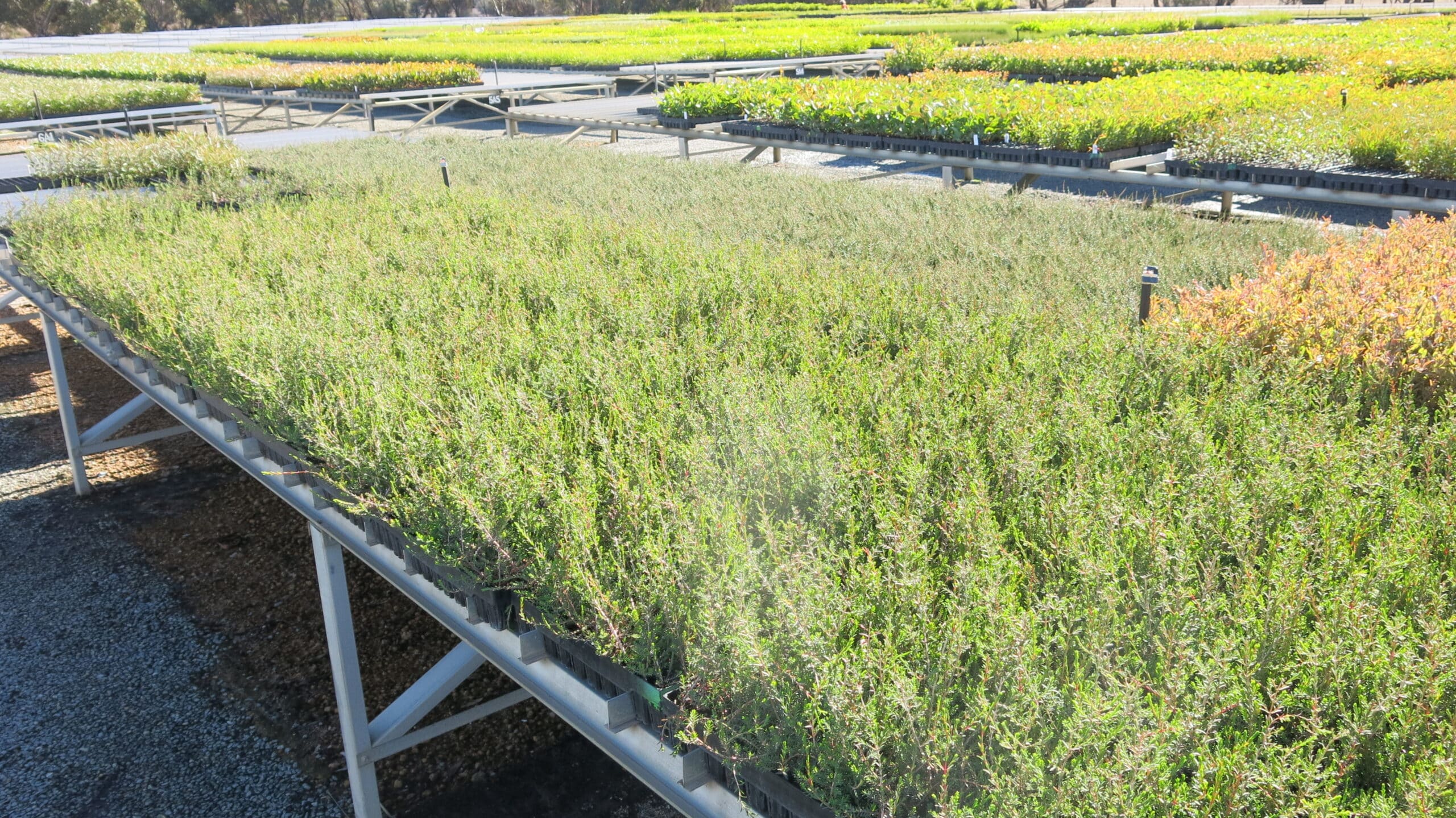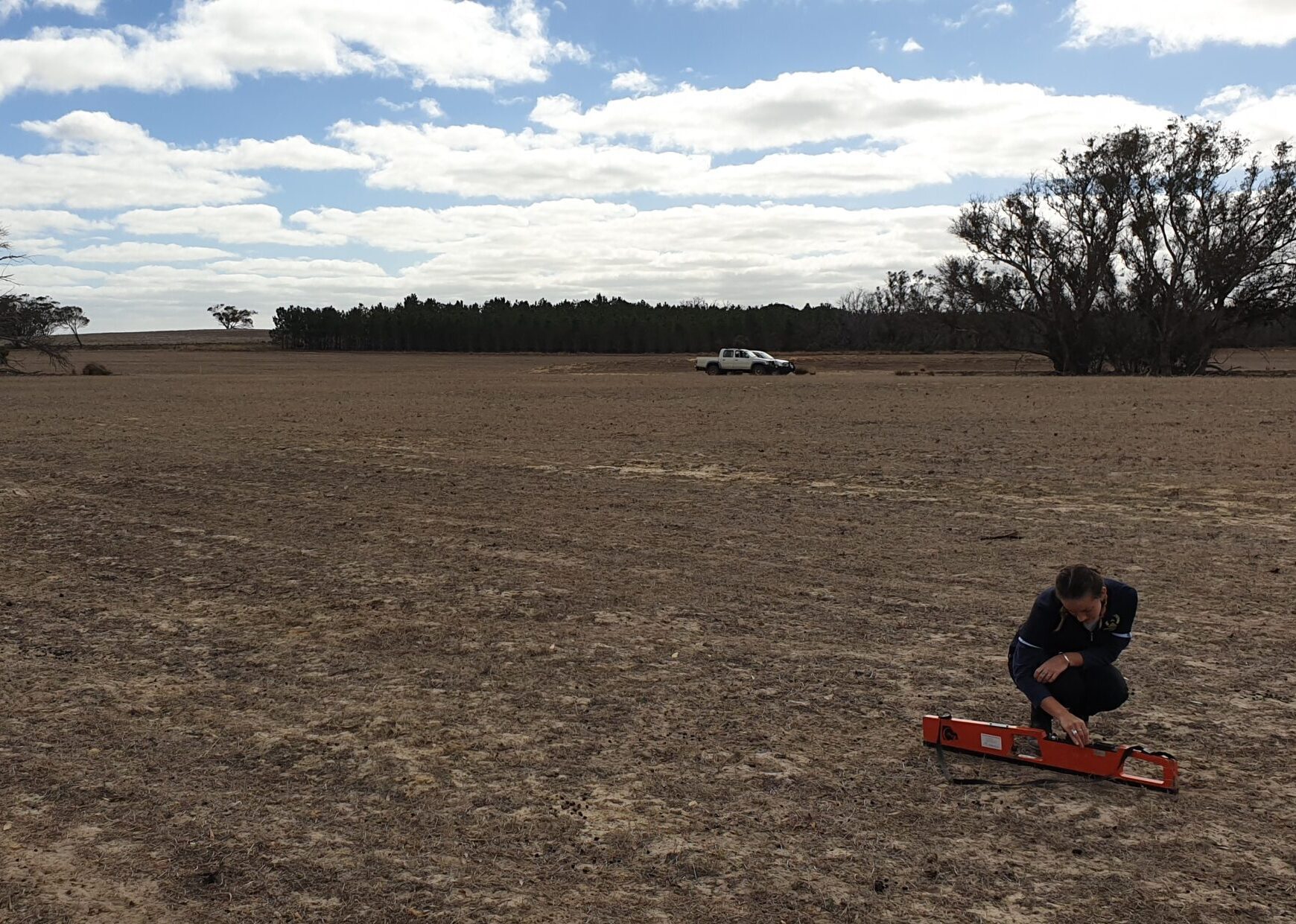 Project gallery