Your Business. Australia's Trees. Our Future.
Sustainability success for your business
Business sustainability & net zero – starting your journey
Are you climate-concerned and want to implement more sustainable practices but are also time-poor with bottom-line pressures?
Carbon Positive Australia has designed a short course so you can quickly increase your knowledge of climate and sustainability issues so your business can successfully impact these issues.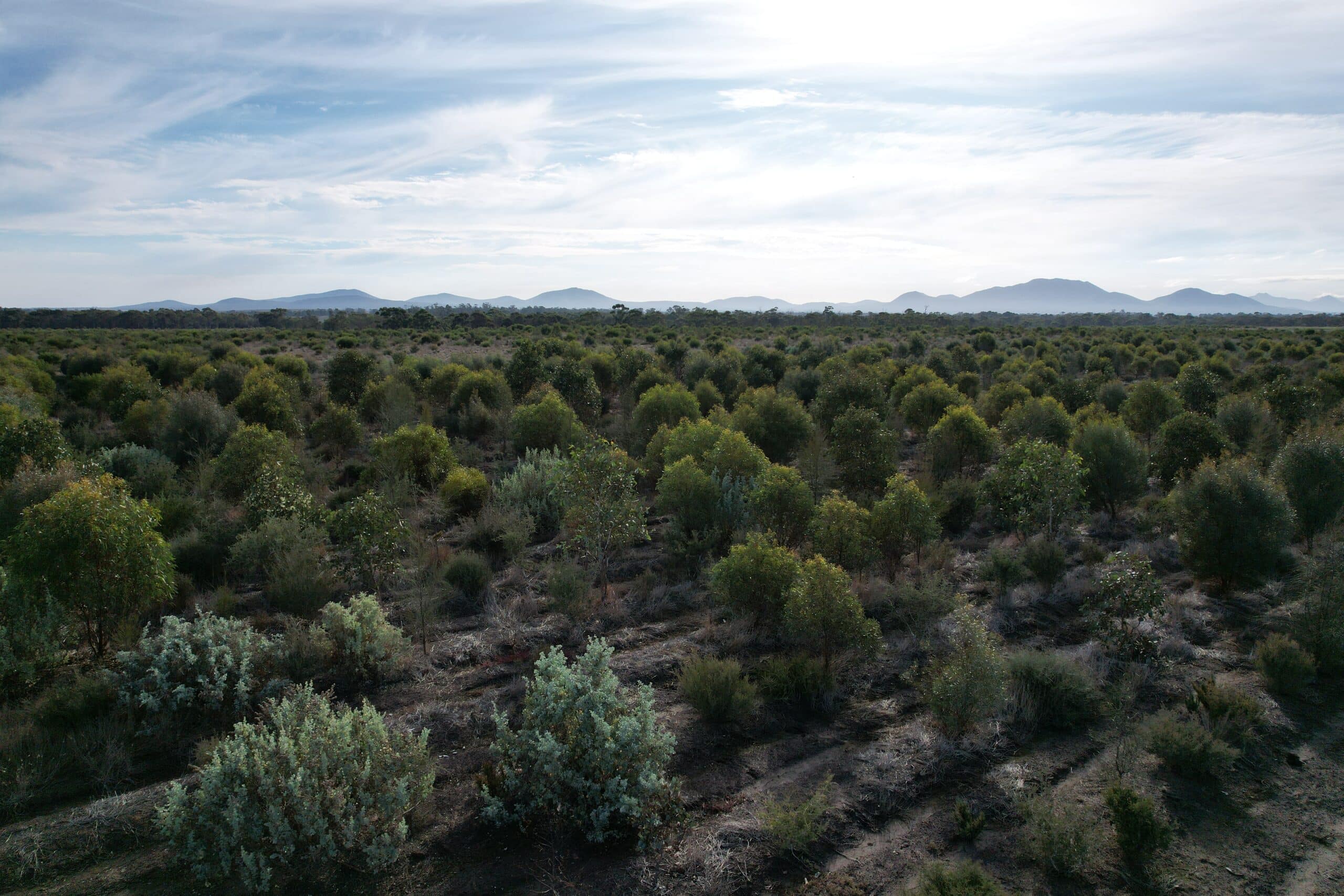 Support native tree planting and restoration
100% of your investment goes towards our restoration projects across Australia. By signing up, not only are you taking steps to make an impact for your organisation, but you will also be making an immediate impact for planet Earth.
Meet your presenters
The Carbon Positive Australia team
This course has been carefully curated by a dedicated team of individuals, each bringing their own passion and extensive experience. Together they have a combined total of over 25 years experience in the industry and as an organisation we are proudly part of the UN compact climate accelerator.

Throughout the course, you'll hear from our Head of Partnerships, Catherine Patterson, who brings a wealth of knowledge in the business sustainability sector, having assisted countless businesses in achieving their sustainability goals.

You will also benefit from the expertise of Carbon Positive Australia CEO, Louise Tarrier, notable for her leadership in environmental organisations and Lauren Purcell, our Communications and Partnerships Coordinator, who has successfully collaborated with numerous brands, driving their sustainability initiatives.

Last but not least, Jess Fitzgerald, our Commercial and Carbon Project Coordinator, who has developed our award-winning carbon calculator, benefiting thousands in accurately measuring their environmental impact.
Why is sustainability important
This module provides an overview of global environmental issues, major global initiatives and the risk and opportunities inherent in your business with respect to climate and sustainability.
Understanding net zero and carbon neutrality
This module covers what your organisation needs to know about becoming net zero or carbon neutral. It also covers how carbon offsetting works, so you can understand what pathway works best for your organisation.
The Australian carbon market
This module provides an overview of what is happening in Australia, so you can understand environmental action and climate risk in a national context.
Carbon measurement
This module covers measurement, which is essential for any organisation committed to making improvements. This module explains what contributes to and how we measure a carbon footprint.
Sustainability reporting
This module explores the sustainability reporting environment and discusses the current and upcoming reporting requirements both internationally and nationally. It is important to understand that ESG reporting will significantly change how you do business.
Business sustainability & net zero –
starting your journey