The long-awaited Easter break is just around the corner, and we all know what that means…chocolate, and for some of us, a weekend getaway or road trip might also be on the cards.
Who doesn't love chocolate and a weekend getaway?
But our love for the Easter holiday, chocolate, and road-tripping around our great country can come at a cost to the environment.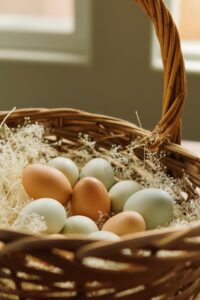 When we walk down the aisle of our supermarket, we are bombarded with decorations designed to last a day, chocolates wrapped in foil and plastics.
That getaway you might be taking in your car, with transport representing 18% of Australia's greenhouse gas emissions, means it's time to consider how you can do this Easter differently because the choices we make as consumers have a significant impact on the environment.
Don't worry; we aren't going to ask you to eliminate chocolate this weekend. Find out below how you can have an egg-cellent, eco-friendly Easter.
Chocolate
We all love chocolate, but it might be time to consider where your chocolate bunny comes from.
Palm oil is used in 50% of grocery products – predominately in food and cosmetics. As edible oil goes, palm oil is quite a good choice. Oil palms yield 4–10 times more oil per hectare than other oilseed crops, including soybean and canola, with less fertiliser and pesticides.
The issue, however, is that in many cases, it is farmed unsustainably, with high impacts on the local and international environment. In Indonesia and Malaysia, where 90% of the world's certified palm oil is produced, an estimated 7 million acres of rainforest and peatlands have been cleared and drained, releasing carbon into the atmosphere as carbon dioxide (CO2-e ), and destroying habitats for wildlife and indigenous people. Tropical deforestation accounts for about 10% of global warming emissions (UCS 2013).
The good news is lots of brands are acting more responsibly and are looking to sustainable sources in their supply chain. Here is some from the list supplied by the Ethical Guide Australia.
Alter Eco
Darell Lea
Loving Earth
Pana Organic
Sweet William
Well Naturally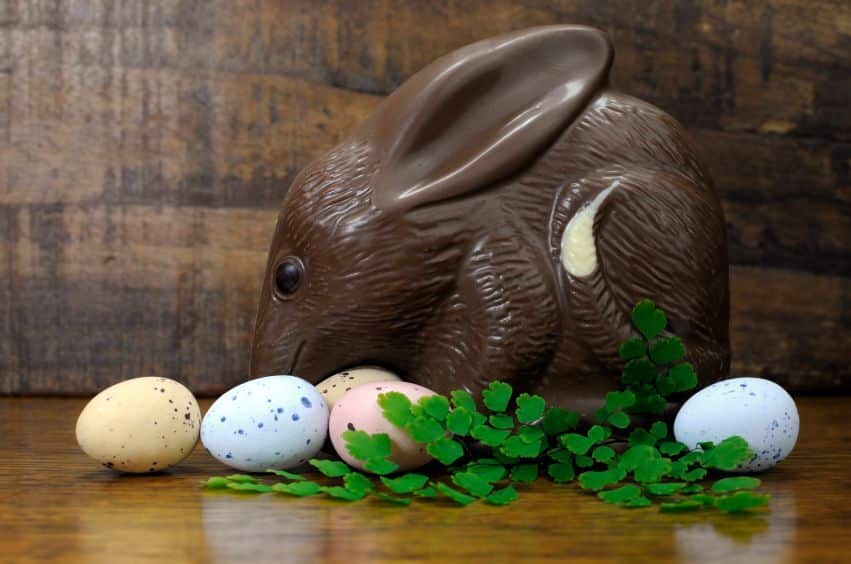 Reuse and Repurpose
You can ditch the plastic grass and go greener this Easter. Instead of buying the plastic decorations we have all come to know and the gift bags and baskets consider reusing and repurposing what you already have. You could create your own Easter basket by heading to the op-shop and personalise with your own eco friendly decorations.
Recycle Right
Where you can't reuse and repurpose – recycle! Head to the Australasian Recycling Label (ARL) for more information and remember to "check it before you chuck it".
Easter egg foil – foil is made from aluminium which is 100% recyclable. Collect, scrunch into a golf ball sized-ball and recycle in your kerbside bin
Hot cross buns soft plastic wrapper – collect and return to your local Woolworths or Coles supermarket using a REDcycle bin
Cardboard – flatten and recycle in your kerbside bin.
Tell the story of our native wildlife
Easter is a great time to promote the story of our native fauna and how we can care for it. Instead or rabbits, tell the story of our cute native Bilby. Rabbits are not native to Australia and in feral environments cause harm to our natural environment.
Travel
If you are heading on a road trip over the long Easter weekend, take time to consider how you are getting there and back. Car travel is one of the biggest contributors to an individual's footprint. It pays to plan your journey from start to finish, if you map things out, you can make sure you take the shortest route, not only will this be better for the environment but you will be saving on fuel too (and we all need to take that into account at the moment, right?). Consider offsetting your getaway with Carbon Positive Australia here.