Biodiversity below the ground – Practical Changemakers podcast
Soil biodiversity is the variety of life that exists within the soil, including bacteria, fungi and earthworms. The maintenance of soil biodiversity is essential to both the environment and agricultural industries. And no one is more passionate about soil biodiversity than Jennifer West.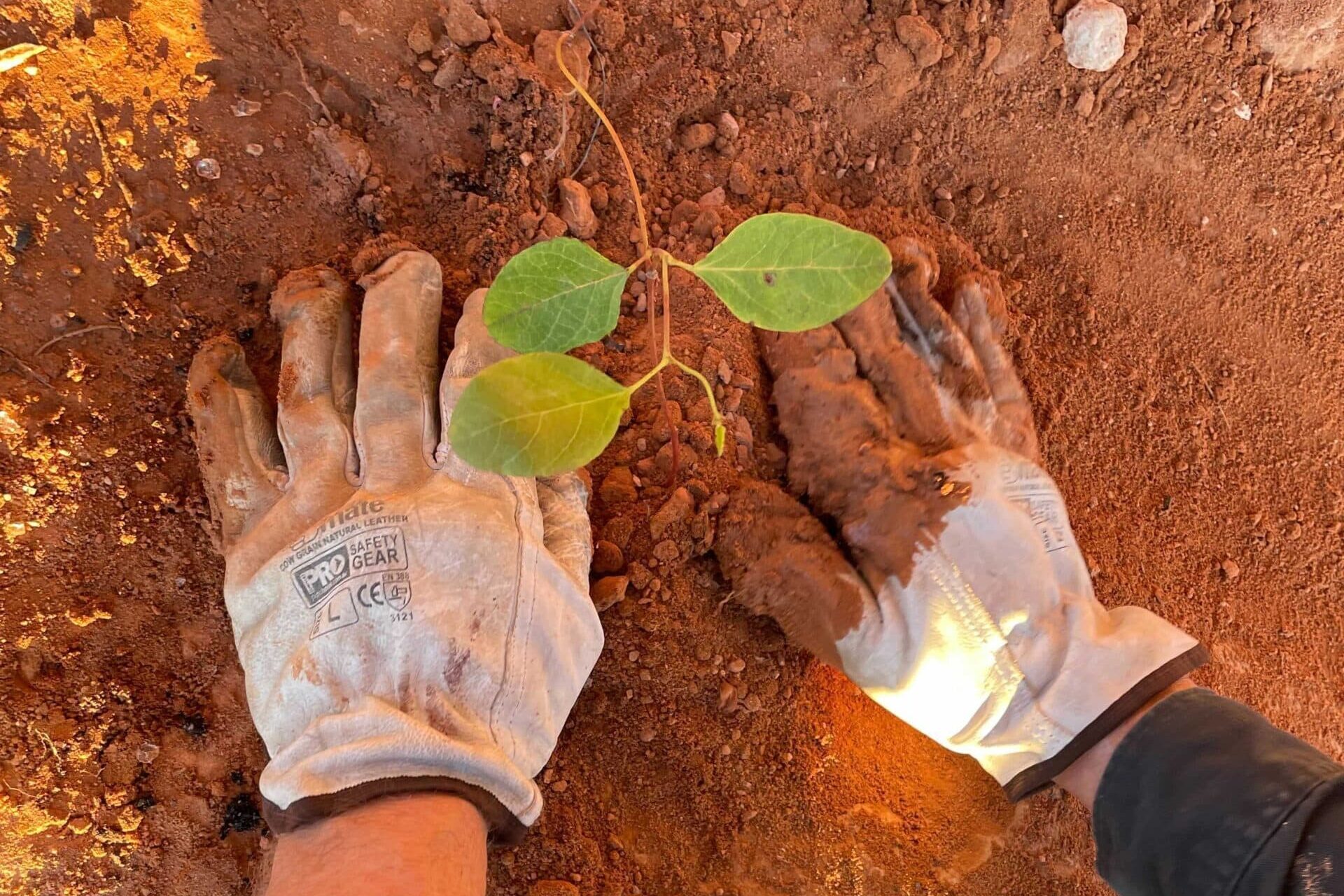 Jennifer West is the Founder and Managing Director Carbon West, a WA based carbon farming consultancy business. Experienced in regenerative farming, natural resource management and soil carbon project development, no one understands the importance of soil more. She joins Louise to discuss just how important soil is to the agricultural sector in Australia.

Read on to find out more about the importance of soil biodiversity and be inspired to give the podcast a listen.
How important is soil?
• Soil is the most biologically diverse material on Earth
• Soil contains a large variety of organisms which interact and contribute to many global cycles, including the carbon and nitrogen cycles
• Soil provides vital habits for micro organisms such as bacteria, fungi and insects
Why is soil important for biodiversity?
Soil is an essential component of biodiversity and plays a fundamental role in supporting and maintaining various forms of life on Earth. Here is why soil is important for biodiversity:

• Provides a habitat for micro organisms: These are essential for nutrient cycling, decompositions and other ecological processes. They contribute to the overall health and functioning of ecosystems by breaking down matter and recycling nutrients.
• Plant growth: Soil provides an underlying layer for plants to grow and establish their roots. Different types of soil have varying levels of nutrients, water holding capacity and physical structure that influence the types of plants that can thrive in a given area. The diversity of plant species in turn supports various fauna and other organisms that depend on them for food and shelter – it's the circle of life right there and it all starts with soil.
• Food support: Soil serves as a reservoir for nutrients like nitrogen, phosphorus and potassium – all the good things! Micro organisms in the soil break down organic matter and release nutrients that plants can take up, supporting plant growth. The nutrient cycling is vital for sustaining the health of ecosystems and the species that inhabit them.
• Erosion prevention: Healthy soil with a diversity of plant cover helps prevent erosion. Plant roots bind the soil together, reducing the risk of soil erosion due to wind and water. Preventing erosion is critical for maintaining the structure of and fertility of the soil, which in turn supports biodiversity.
• Carbon storage: Soil is a significant reservoir of carbon, helping to regulate carbon dioxide levels. Organic matter that accumulates in soil, such as fallen leaves and dead plant material, can store carbon for extended periods, contributing to the mitigation of climate change.
What is the state of our soil in Australia?
Soil in Australia differs greatly dependent on location, but the state of our soil is a concern nationwide due to various factors that include land degradation, erosion, salinity and loss of soil fertility.
How does planting trees help our soil?
Planting trees improves soil quality in general by adding organic matter and trees improve the ability of soil to absorb water, thereby reducing erosion and trees can also address salinity issues by lowering the water table.

Everything starts from the bottom. Now you know just how truly important the soil beneath our feet is, take a listen to our podcast with Jennifer to dive deeper into why soil is so important and how caring for our soil can influence change for the better.