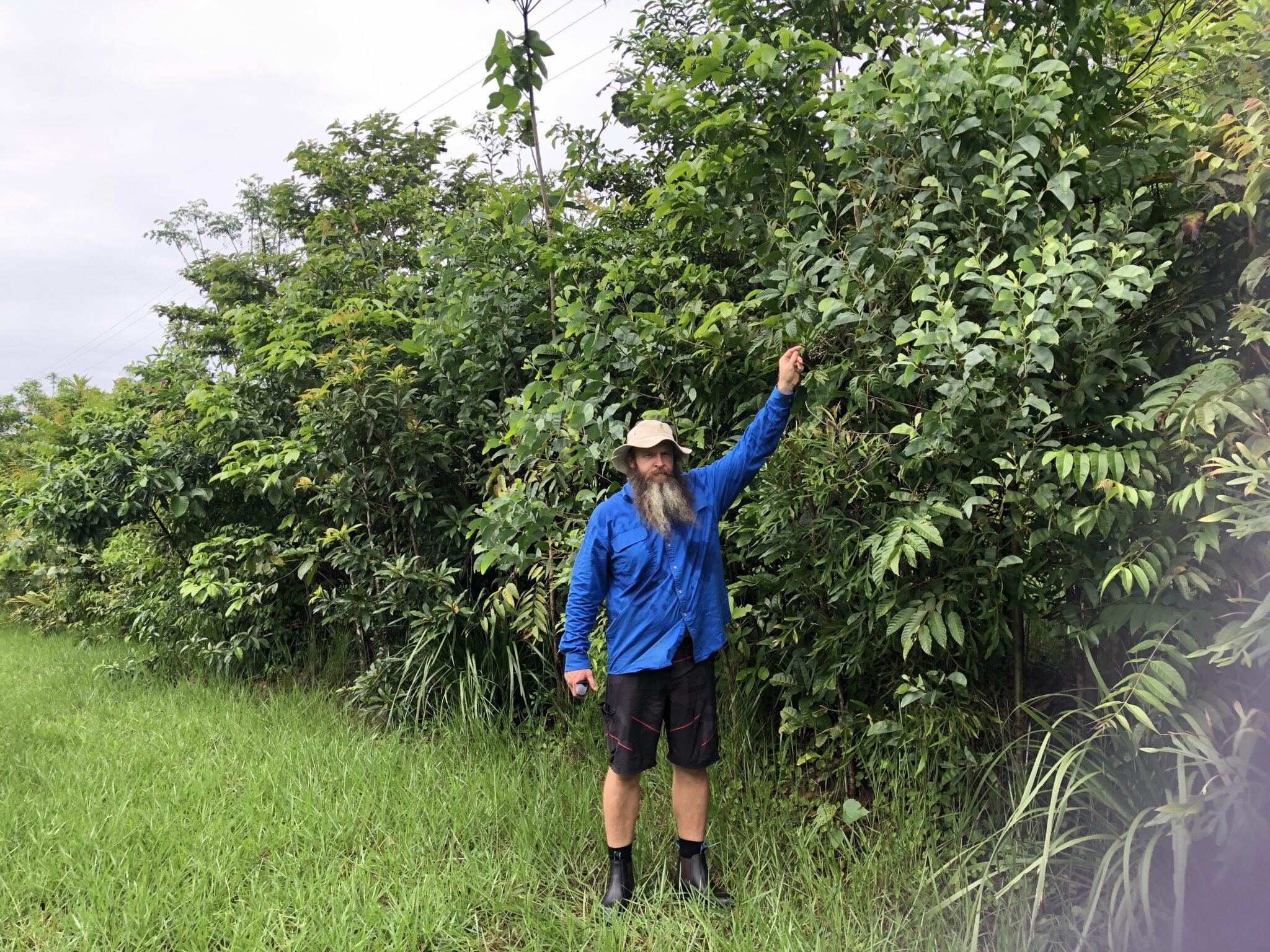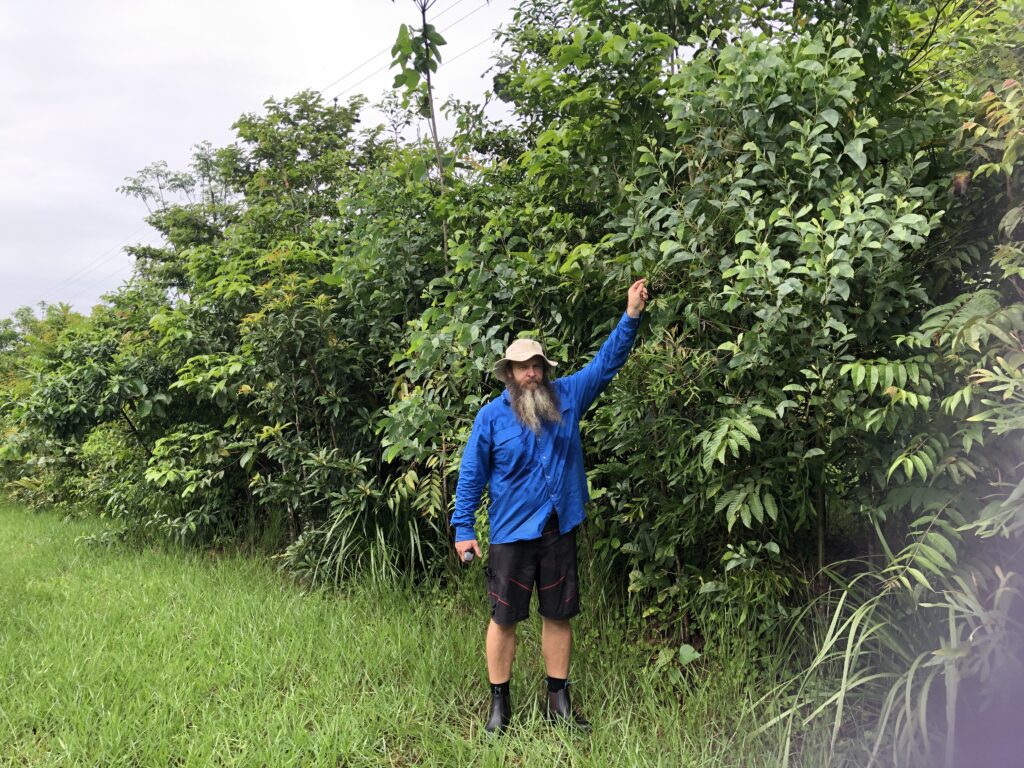 The Miyawaki method of afforestation was pioneered by Professor Akira Miyawaki, a Japanese botanist and forest ecologist. It involves careful species selection, specific soil preparation, very dense planting, a high diversity of species planted, and local community involvement. Miyawaki forests are ideal for urban environments because they create dense, biodiverse mini forests even on very small sites. These 'pocket' forests contribute to local health and wellbeing, reduce urban temperatures, and can help mitigate the impacts of climate change.
Native forests grown using the Miyawaki method:

can be planted in a space as small as 3m

2

mature up to 10 times faster than with traditional reforestation methods

need no maintenance within 2 to 3 years

have biodiversity levels up to 18 times greater than traditional planting methods
Why Do Urban Forests Matter?
Think about the urban environment – there's a lot of concrete and bitumen. Both of these impervious materials soak up the heat of the sun during the day and release it at night, resulting in higher temperatures in unshaded local environments both day and night. This creates heatspots – areas of high heat intensity, particularly during the Australian summer.
Dr Thomas Longden from the Crawford School of Public Policy at ANU, found that there were over 36,000 deaths in Australia associated with extreme heat between 2006 and 20171. This is vastly more than all other natural disasters combined during the same period.
Urban residential zones that lack tree cover tend to be lower income areas where people may lack access to air conditioning. Heat stress impacts those who may already be vulnerable and can exacerbate existing health conditions such as diabetes, kidney disease and heart disease. Older people are particularly impacted. Those on higher incomes or who live in leafy suburbs have more resilience to urban heat because they either live in cooler areas or have greater access to cooling. This means that urban heat is not only an environmental and health issue, it's also an equity issue.
When impervious surfaces like concrete and bitumen are shaded by trees, they absorb less heat, reducing the heat island effect. In fact, shaded surfaces may be as much as 11–25°C cooler than peak temperatures of unshaded surfaces around them, which has a significant impact on the liveability of local environments2. 
Trees not only cool by providing shade; they also cool the air through evapotranspiration. They are essentially water pumps, drawing water up from the ground and releasing it into the atmosphere through the stomata on their leaves. As air temperatures go up, transpiration also increases.
Native trees planted in urban areas provide a raft of benefits including:
Cooling impervious surfaces through shading

Cooling air temperatures through transpiration

Providing habitat for animals, birds and insects

Shading footpaths and bikeways making summer activity bearable

Creating beauty

Increasing health and wellbeing for both human and wildlife populations

Reducing the impacts of stormwater runoff

Drawing down carbon dioxide from the atmosphere

Noise reduction

Filtration of air pollutants
Secondary benefits may also include:
A reduction in building energy costs where shade reduces the need for intensive air conditioning 

Increased sense of wellbeing in communities with access to greenspace3

A reduction in costs of healthcare

A reduction in heat related deaths

Greater equity amongst urban communities
Why Plant Miyawaki forests in Urban Areas?
The Miyawaki method of planting has some incredible advantages over traditional planting methods. Because the trees and shrubs are densely planted (up to 5 plants per m2 as compared to one tree every 1.5m2 to 2m2 in standard reforestation), and grow fast because of both soil remediation methods and density:
The forest floor is rapidly shaded, so loses less water through evaporation, resulting in healthier soil

The trees and shrubs are quickly connected via mycorrhizal networks in the soil, allowing the sharing of nutrients and rapid growth (forest maturing up to 10 times faster than traditional techniques)

Canopy cover is reached fast – in Far North Queensland, for example, it may only take 18 months!

No forest maintenance is required within 2 to 3 years

Biodiversity levels in Miyawaki forests are up to 18 times greater than traditionally planted forests

The forest naturally and quickly expands beyond the planting area as birds drop seeds in and around the Miyawaki forest
Planting a Miyawaki is a community endeavour, not a landscaping exercise. It's an opportunity for local communities to learn about the benefits of trees and forests, to take local practical action on climate change, and to feel connected to the wellbeing of the environment they live and work in.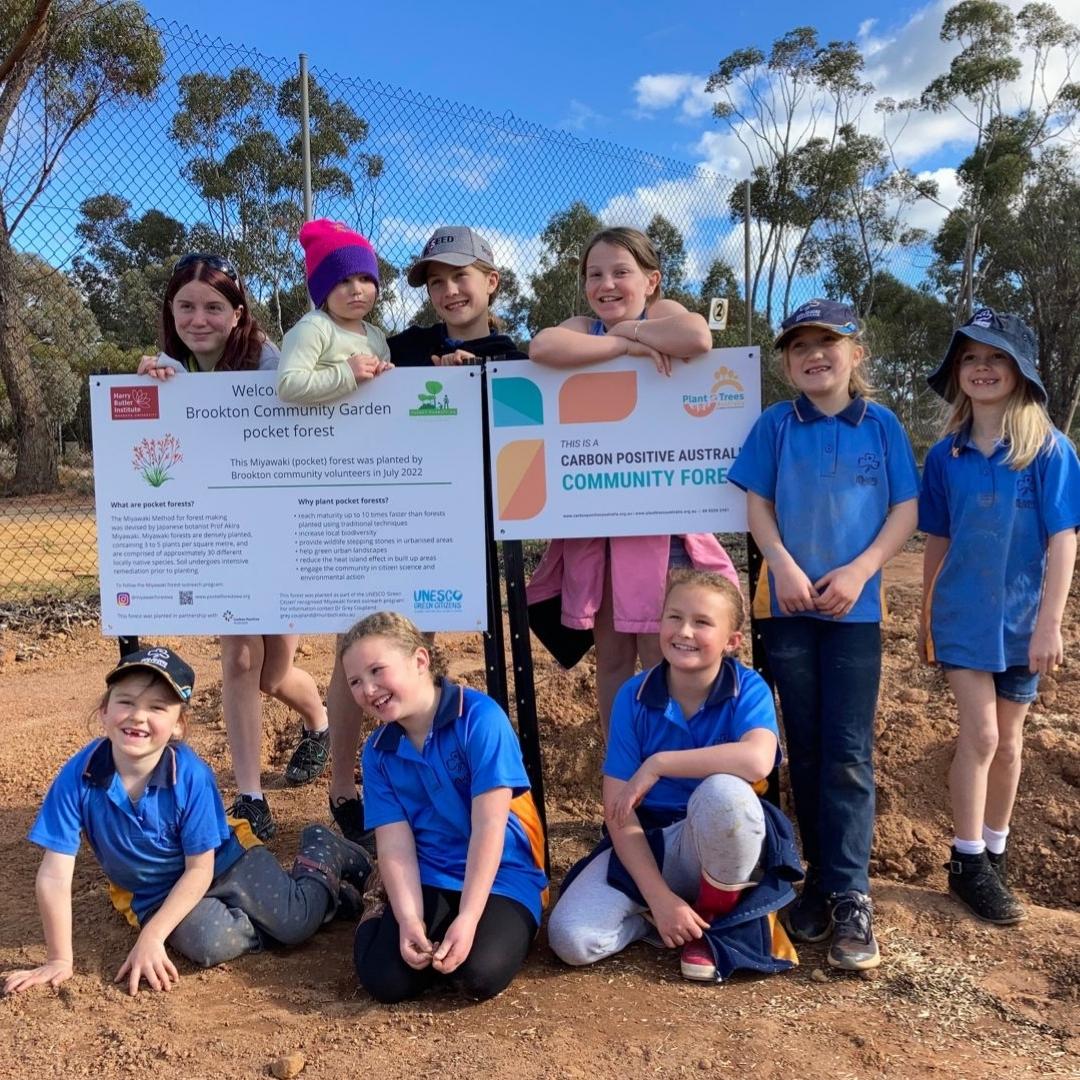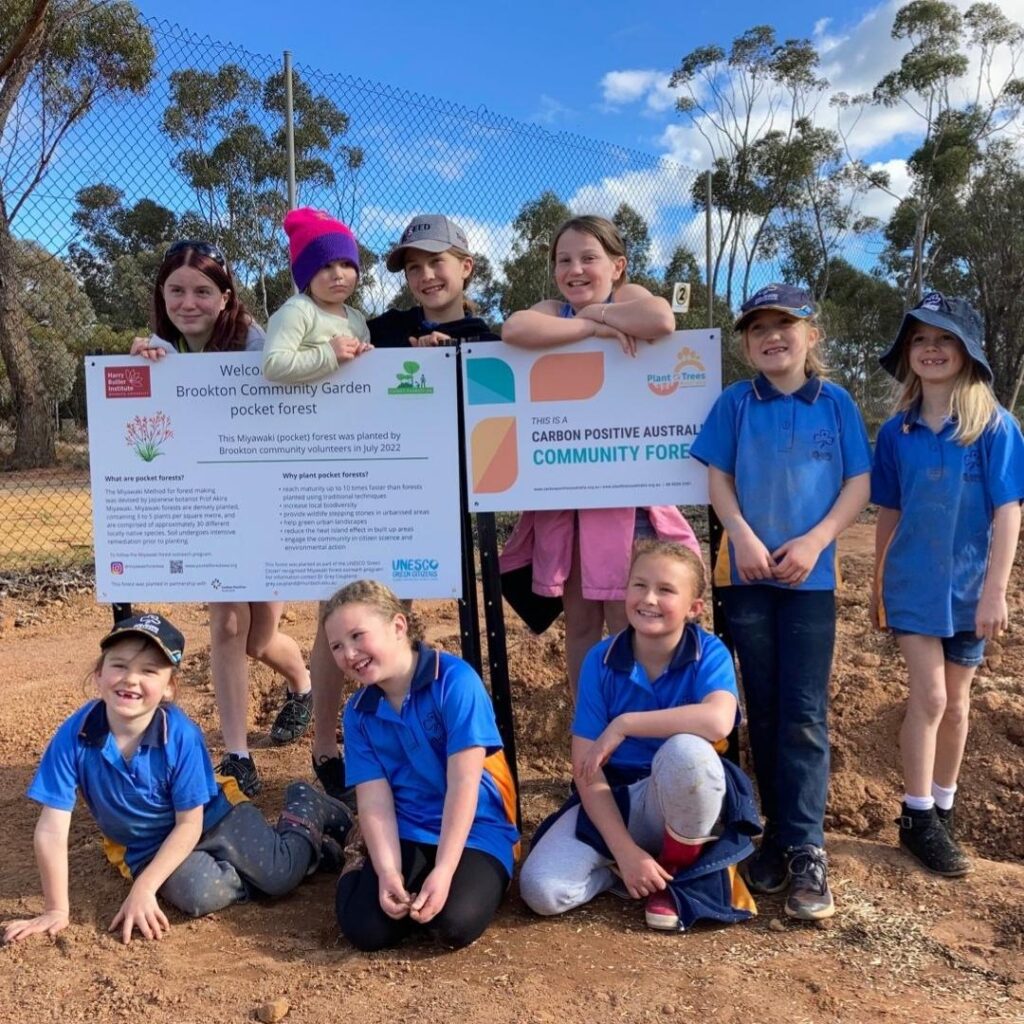 Why are we funding & planting Miyawakis
At Carbon Positive Australia we want maximum positive impact created for every dollar donated to community planting. That means we look for community planting projects that have benefits beyond planting trees. Urban forests benefit the environment, local community health and wellbeing, and reduce inequality. Miyawaki urban forests do all of that and more – maturing much faster than standard urban forestry, providing a very high level of biodiversity, and engaging the local community in climate action.
In 2023, we're funding and planting Miyawaki forests:
On Whadjuk Noongar Country at 4 schools in heat impacted areas of Perth city,

in partnership with Dr Grey Coupland

from the Harry Butler Institute. The schoolchildren not only help with planting, but as part of the STEM program, they're also measuring the growth of the forests, biodiversity onsite, tree health and more.

On Woiworung Country at Darebin, Melbourne

, and on Dharawal Country at Campbelltown in Sydney in partnership with Earthwatch Australia. Earthwatch are experts in citizen science and community engagement.

Australia's largest (to date) Miyawaki forest

on Gulngay and Djirbalngan Country in Tully, FNQ in collaboration with Brettacorp. This forest will improve degraded agricultural land and adjoins an existing 18 month old Miyawaki, creating a biodiverse corridor adjoining the working farm.  
Each of these projects has been carefully chosen, not only because they are in heat impacted areas, but also because of the high level of involvement of local communities.
If you'd like to support projects like these, please donate here.
If you have a Miyawaki forest project proposal and would like to discuss funding and planting options with us, please email [email protected].