"Every time you spend money, you are casting a vote for the kind of world you want." – Anna Lappe, Author, and Educator
However, what about when it comes to how you invest your money?
The quote above is one that I have used for years regarding how I spend my money, whether it is on food, household items, or clothing, to name but a few things. However, only recently did I think about how I was investing my money (specifically superannuation) and how that money is invested.
I had been meaning to change my superannuation fund to a more ethical option for a while, but like most things on the life admin list, it got sidelined and seemed like it would be a complex process.
It turns out it is not, and it also turns out that switching your superannuation fund is one of the most impactful ways to make a difference. An ethical superannuation fund can pull your money out of industries that pollute and damage the Earth and channel it into projects that protect and better it.
So if, like me, you have been sitting on the fence about changing your superannuation fund, let me tell you there is no time like the present to change the future. Find out why below.
Calculations by climate-friendly Australian Ethical suggest that switching funds could have a much more significant effect on the nation's carbon footprint than other more incremental changes we can make. If every single person in Australia moved their superannuation in an ethical fund, it would reduce their collective carbon footprint by an amount equal to half the household emissions across all of Australia and would be equal to 70 million tonnes every year. That is the same amount produced by 16.9 million cars on the road or 4.6 million average Australian households. *
So what makes a superannuation fund ethical?
An ethical superannuation fund upholds commitments to make investments that prioritise environmental, social, and governance (ESG) and incorporates sectors such as clean energy, education, health & wellbeing, positive products, materials & minerals, and recycling waste management & water treatment as some examples.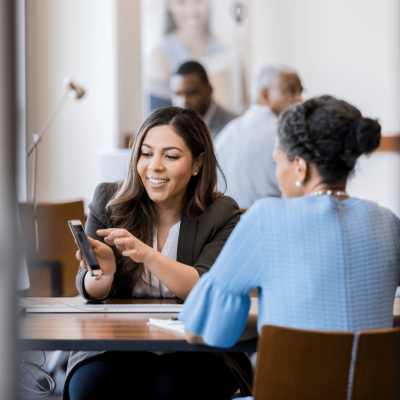 Ethical superannuation funds offer their members ethical investment options in either one of two ways:
Some funds are explicitly dedicated to ethical investments only;
Other funds will offer an ethical investment option alongside options that may not prioritise ethical responsibility.
When it comes to choosing an ethical superannuation fund, it is important to remember that there is nothing to stop anyone from calling their fund "ethical," "green," or "sustainable" – just as one might find when they go shopping for clothing; greenwashing is awash in the super fund industry too.
The term "ethical" can mean anything from green energy to animal rights to bans on gambling and alcohol, and there is no set definition. For more information on this, please see "Ethical Superannuation – What is it and how does it work?" as reported by Naaman Zhou.
So where to start? My journey in switching superannuation funds began with research. There are about 500 funds in Australia, of which only a small portion are ethical. I also chatted with my colleagues about what funds they were with and then took it upon myself to get online and dig a little further. You can get started by checking out the below.
The Ethical Advisers Co-Op Established in 2011 by a dedicated group of financial advisers who recognised the need to represent and advocate on behalf of ethical and sustainable investment advice within Australia. The membership of ethical Financial Advisers helps everyday people invest and make financial decisions to match their ethical values with financial investments.
The Responsible Investment Association of Australasia (RIAA)
RIAA champions responsible investing and a sustainable financial system in Australia and New Zealand and is the largest and most active network of people and organisations with engagement in responsible, ethical, and impact investing across Australia and New Zealand.
Market Forces believes the banks, superannuation funds, and governments that have custody of our money should use it to protect and not damage the environment. Their work exposes the institutions that are financing environmentally destructive projects.
Once I had whittled it down to three funds that I felt matched my values, I took a look at their impact reports and would recommend anyone else looking to make the switch to do the same.
From here I selected my new super fund (Australian Ethical) based on the transparent information in their latest impact report.
The joining process is really simple and it really does take less than ten minutes and includes:
Joining the fund by completing an online membership form
Moving your super across via your new fund who will do this on your behalf
Updating your super fund information with your employer
From here you are set.
Let me tell you, for something that has been on my to-do list for the last year; it feels really good. Not only have I ticked it off, but I know that my superannuation is investing in industries that matter to me because when it comes to money, it's not only in how we spend it that we are casting a vote for the kind of world we want, it's in how we invest it too.
Before the year ends, ask yourself am I investing in a better future?
Because at a time when many of us are concerned about the future of our country, its never been more important to take back control where we can.
For more information on ethical investments, you can listen to our podcast with James Baird, where he discusses the options we have as individuals for responsible investing. As one of Australia's most influential Adviser's, if you are looking to make changes for the better, this is one episode not to miss.
*Disclaimer: The information in this blog is not intended to be advice. It is of a general nature only and has not been tailored to your personal circumstances. Please seek personal advice from a registered financial agent prior to acting on this information.
Before making a decision to acquire a financial product, you should obtain and read the Product Disclosure Statement (PDS) relating to that product.