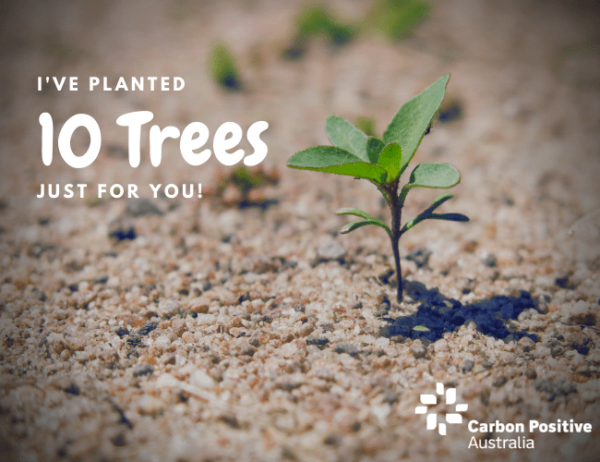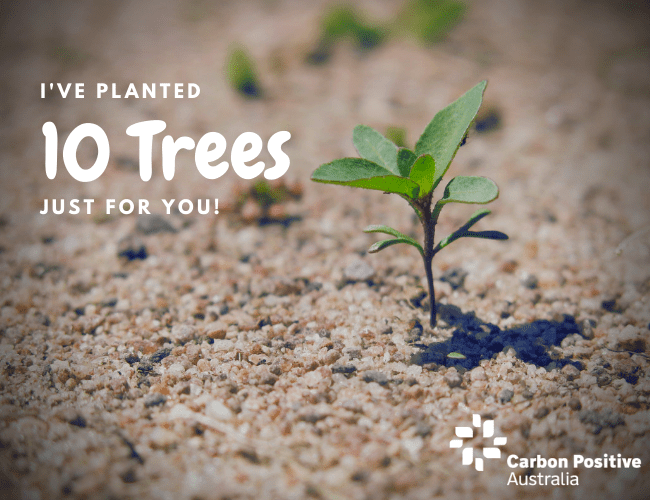 Gift an eCard with Tree Donation: Plant 10 Trees
Plant trees to celebrate any occasion!
Your ecard donation will go towards planting 10 native trees within Australia. We take a nature positive approach to our planting projects, using care in our selection of species, seed collection, planting and monitoring of the trees we plant. We protect our trees for up to 100 years to ensure they thrive and can be enjoyed for generations to come, while capturing carbon.
This gift card is perfect for any occasion (you can even pick the date of delivery!). Whether it's a birthday, anniversary, Christmas or other holiday, your recipient will love this "green" gift that restores Australian habitats. It's perfect for nature lovers, eco warriors, sustainable leaders and tree huggers. Let's restore Australia together!
Enter a donation amount of your choice.

IMPORTANT:  The donation amount will be hidden for the recipient.  You may choose to include the amount in your personalised message.

Add one or multiple recipients (separated by a comma).
Add a recipient name.

IMPORTANT: this will show the same for ALL recipients, so leave blank or use a general group callout (i.e. Friend) if you have more than one recipient.

Add a personalised message for all recipients (optional)
Choose the date upon which you'd like your ecard delivered.
Before you add your item to cart, please review your entries. While you may add and remove your cards from cart, you cannot edit their content from cart.
Gift an eCard with Tree Donation: Plant 10 Trees