Carbon Footprint Calculator wins 2022 Silver Award
The Anthem Awards honours the purpose and mission-driven work of people, companies, and organisations worldwide. By amplifying voices that spark global change, the awards define a new benchmark for impactful work that inspires others to take action in their own communities, and this year's winners have just been announced.
The 2022 winners include Colour of Change, CNN, Disney's Lion King "Protect the Pride" campaign, Freeform, GLAAD, HBO Max, National Geographic, Netflix, The New York Times' 1619 project, Planned Parenthood, Sesame Workshop and various ViacomCBS projects, including The Daily Show With Trevor Noah and RuPaul's Drag Race "Say Love" PSA with The Trevor Project.
The awards also announced that 'Don't Look Up' Director Adam McKay will be recognised with the 'Entertainer of the Year' award, and tennis star Naomi Osaka will receive the 'Athlete of the Year' honour.
The awards focus on seven core purposes:
Diversity, Equity & Inclusion
Education, Art & Culture
Health
Human & Civil Rights
Humanitarian Action & Services
Responsible Technology
Sustainability, Environment & Climate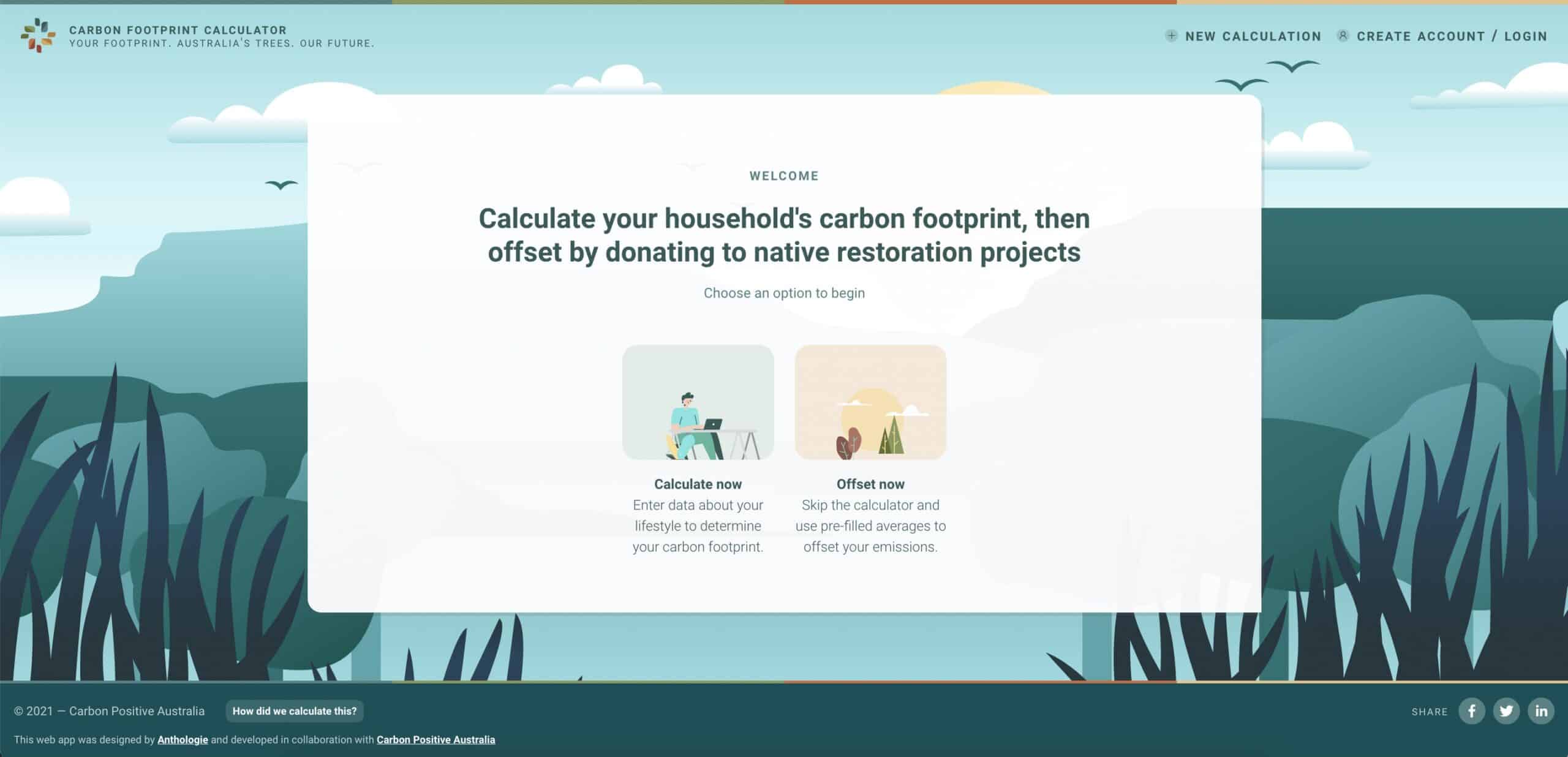 Carbon Positive Australia's own Carbon Footprint Calculator has taken a Silver Award in the category 'Sustainability, Environment, and Climate Special Projects'.
The entry was made by the team at Anthologie who partnered with our organisation in the technological development of the calculator. The in-house team development was led by Carbon Positive Australia team members Jess Fitzgerald (Commercial & Carbon Project Coordinator), Christine O'Brien (Head of Marketing & Design), Josie Crosby (IT Manager) and Louise Tarrier (CEO).
"We wanted to demystify the world of carbon by creating a tool that is intuitive, accurate and transparent. We are incredibly proud of what we have achieved and hope it empowers Australian households to understand and reduce their carbon footprint."

 – Jess Fitzgerald, Carbon Positive Australia
When the gold winners are the likes of Trevor Noah, Google, the New York Times, HBO, Greenpeace, and National Geographic, and with over 2,500 submissions from 36 countries, this is an incredible honour for a small non-profit based in Western Australia.
Anthem Winners are selected by the International Academy of Digital Arts and Sciences. Members include Daniel Dae Kim (actor, producer, and activist);  Ashley Judd (Author, Actor, and Social Justice Humanitarian); Mitchell Baker (CEO and Chairwoman, Mozilla); Lisa Sherman (President and CEO, Ad Council), Sarah Kate Ellis (president and CEO, GLAAD);  Shayla Tait (Director of Philanthropy, The Oprah Winfrey Charitable Foundation); Russlynn Ali (CEO and Co-Founder, XQ Institute) and Alexis M. Herman (Chair and Chief Executive Officer, New Ventures, and former U.S. Secretary of Labour).
With the announcement of these awards, we would like to take the opportunity to thank our supporters. With Australians having one of the highest personal carbon footprints in the world, our carbon footprint calculator had 14,000 + visits in the first ten weeks of going live, with over 800 tonnes of carbon offset.
While we may have won a silver in the Anthem Awards, it is thanks to each and every one of you that has taken the time to calculate your footprint, offset and make small lifestyle changes that we are winning the fight against climate change.
And that is gold.
Find out more about The Anthem Awards Online: