Creative approaches to understanding and addressing climate change can be incredibly potent. Creativity can quite literally plant the seeds of inspiration and change.
Artists Alice White and Anne Carson combined their artistic talents and decided to create a greeting card that gives back to the environment and enables everyone to be a part of the solution.
Anne shares their story below. Perhaps it will inspire you to get creative and contribute your gifts and talents for climate health!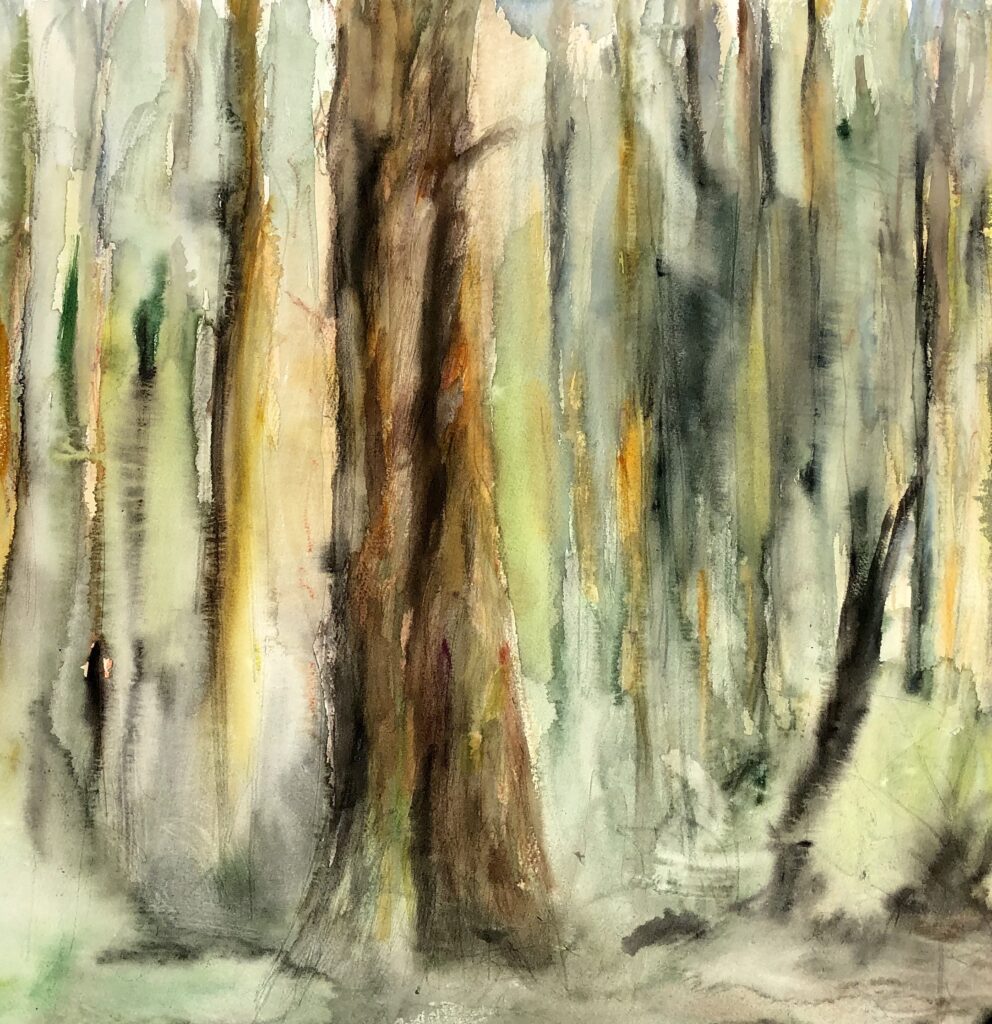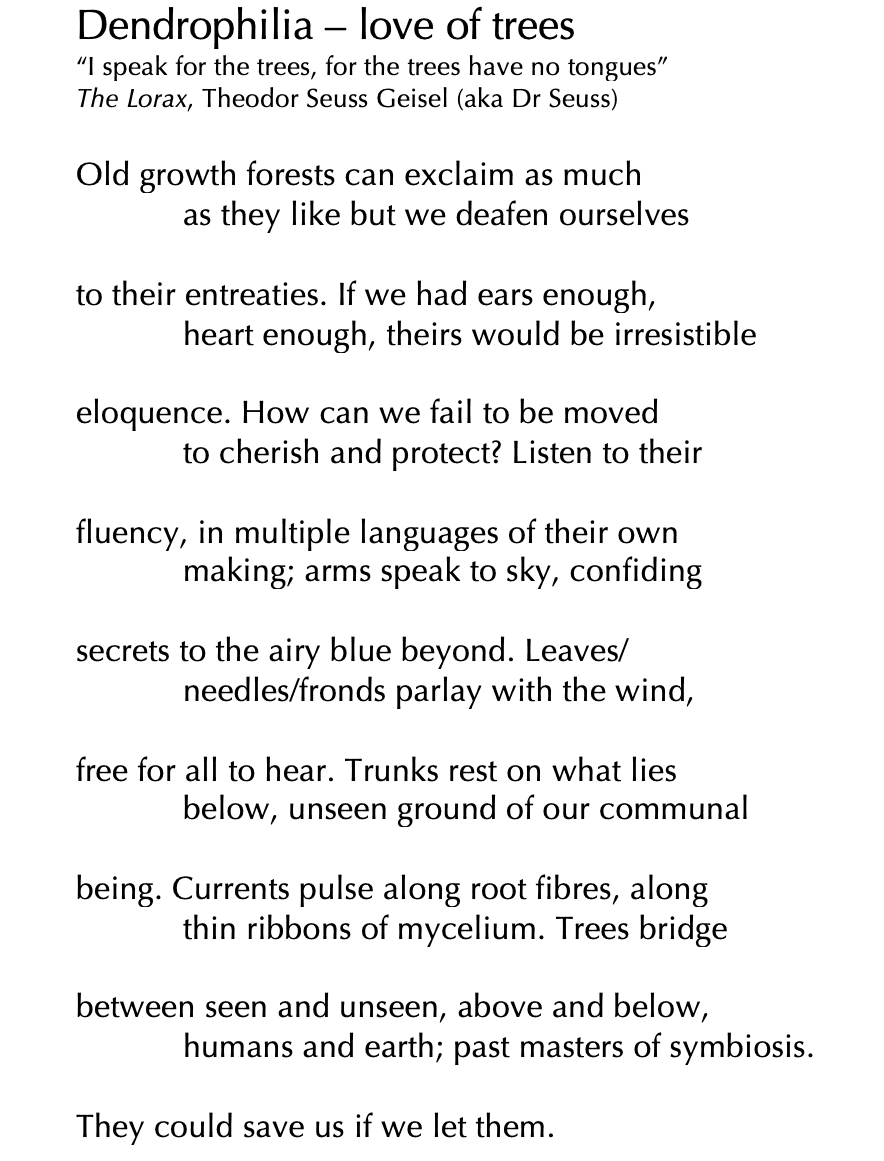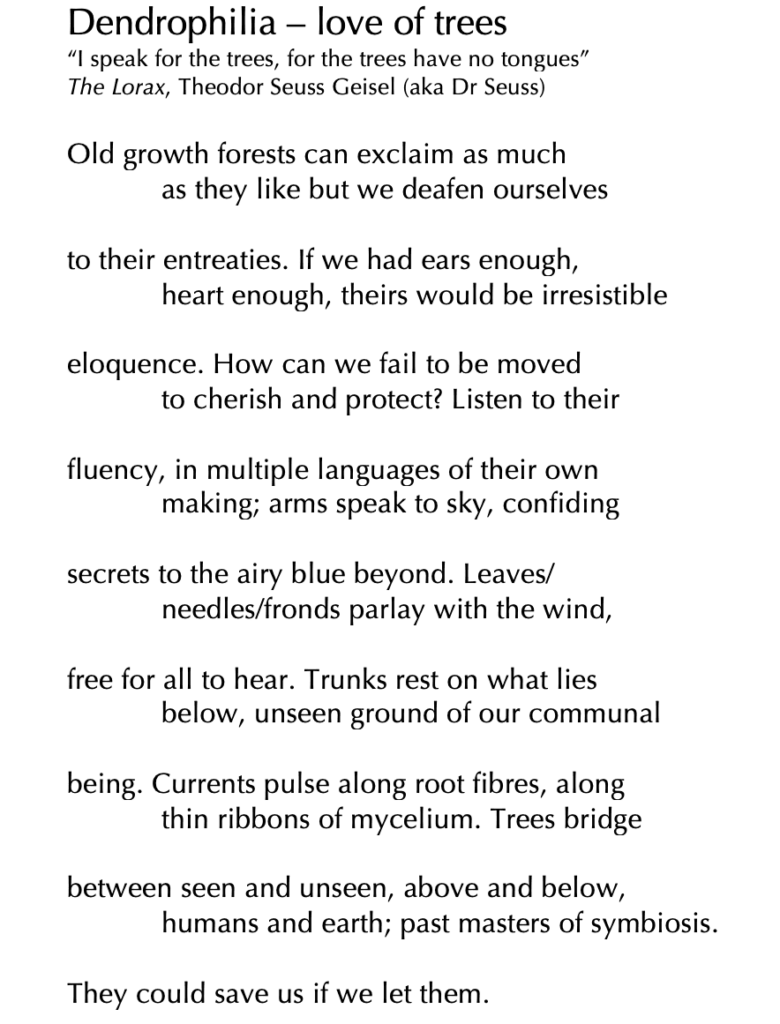 When Alice and I talk deeply, which we often do, as we progress deeper into the conversation, we both perceive it gaining in substance as we go along, as we reveal ourselves to each other, in all our messy strengths and vulnerabilities. We talk about all manner of things – daily life, relationships, work, study, creative arts practice, and our place in this troubled, troubling, beautiful world.
When we talk like this, the conversation feels like it acquires body and becomes infused with life – a thing of substance that contributes to our life in tangible, mysterious ways. These are our best conversations – and we both appreciate so much this life-giving space we enter and create together.
Our card project grew out of one of these conversations. We were discussing the trees – Alice often walks in the Dandenong Ranges outside Melbourne, and I connect with the trees in my Melbourne Bayside neck of the woods. Both of us love the trees. We were discussing how hard it was to continue to feel positive in the face of such bad news about the loss of biodiversity and habitat destruction. What could we do about it? We wanted to continue to feel engaged and proactive and a part of solutions rather than problems. Was it possible to use our skillsets to contribute in a positive way to help the trees?
We also talked about wanting our art to matter, wanting it to be a thing of beauty and a politically active agent in the world. For us, aesthetics are not separate from wider, politically engaged motivations. We can't remember who first suggested it, but the idea emerged to use Alice's visual art and my poetry to make a fundraising greeting card. What if we had one of her beautiful paintings on the front, and I could write a poem inside the card? We said that we could donate all our time and all costs so that every card sold was money straight into the coffers of a charity. Why don't we find a charity that can tell us how much it costs to plant one tree so we can work out how many trees the sale of a single card could cover? How many trees could an approximately $5 card fund? I was studying for my PhD at the time, so Alice agreed to research which charity and the supply of materials. Kindly she took on the bulk of the work.
She came up with perfect supplies; eco-friendly card and envelope stock, and the perfect charity – Carbon Positive Australia. A charity that plants trees to help renew the Australian landscape and capture carbon. What could be better! We intended to sell cards as part of our everyday lives – myself as part of being a poet (to friends and colleagues at book launches and readings), Alice as part of being a teacher and an enthusiastic networker in all areas of her life. We were interrupted in our enthusiasm by Covid, like so many projects, but we are so happy to be talking with you on the Carbon Positive Australia blog about our project.
If you'd like to chat about ways your art, music, writing, dancing, singing, sculpture or any other creative pursuit can contribute to a healthy climate, please email Pollyanna. If you are interested in purchasing these beautiful cards, the minimum order is five cards at $25, including postage and handling. Email [email protected] today.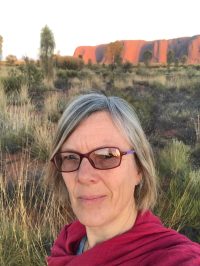 Alice White is a Melbourne teacher, visual artist and writer who also loves to dance 5Rhythms and Open Floor and follows the spiritual teachings of the Diamond Approach. She currently teaches Studio Arts and Literature at Bayswater Secondary College and lives in the eastern suburbs with her husband, two teenagers and two pampered cats.  Her art can be found on Instagram at @alicewhite_visualartist.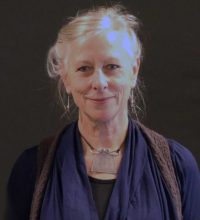 Anne M Carson is a poet, essayist and visual artist whose poetry has been published internationally, and widely in Australia, receiving various awards. Recent publications include Massaging Himmler: A Poetic Biography of Dr Felix Kersten (Hybrid, 2019). She has initiated a number of poetry-led social justice projects, and is a PhD candidate in Creative Writing at RMIT. She lives Bayside with her cat Charlie. You can visit Anne's website at www.annemcarson.com.