Last month we introduced you to Jess Fitzgerald our Commercial & Carbon Project Coordinator in the first of our team profile series we have dubbed "The Change Makers". This month, we are featuring Pollyanna Darling, Head of Community & Philanthropy.
What is your favourite part of your role with Carbon Positive Australia and why?
I enjoy most things about having work that restores this extraordinary land we live in, but if I had to pick a couple of things … I love our team – they're dynamic, genuine, collaborative and fun. I also love that I get to work with people who love trees and country – whether that's community members, team members, researchers, advocates, bush regenerators, farmers etc. It's hugely rewarding.
What does a typical day working at Carbon Positive Australia look like for you?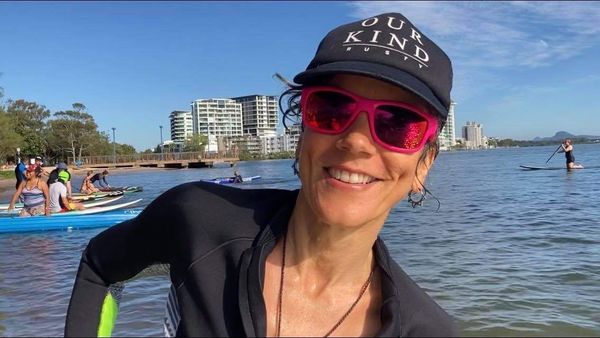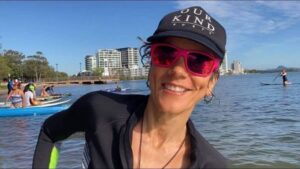 Because I'm in Queensland and everyone else is in WA, I have a couple of hours every morning to really focus on projects I'm working on. I love that quiet focused time. Generally, I spend my day on the computer, in virtual meetings, writing emails, researching, nurturing relationships with community leaders and others involved in planting. Sometimes there's a few phone calls to make. I started with Carbon Positive Australia at the beginning of June and not long after, I visited an absolutely stunning property in Northern NSW that we will be planting on. It was truly wonderful: seeing, smelling and feeling the land that will be restored to thriving. I stood in the sparse naturally regenerating hoop pine forest (only 16 years old and already metres and metres over my head) and really imagined what it would be like when it was fully restored. That's a deeply satisfying part of my job that I hope will happen more often!
How would your colleagues describe you in three words?
I'm not sure. (We would say "Inspiring, curious, daring")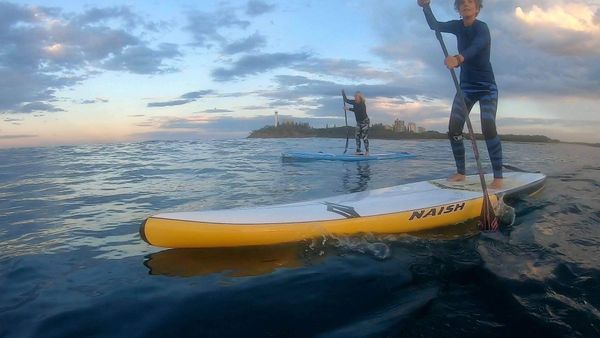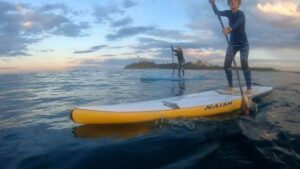 How do you spend your free time, what are some of your hobbies/interests?
I am a mad keen Stand Up Paddleboarder! I only started last year and would have been in my first flatwater race this weekend (as I write) but sadly it's been postponed because of lockdown. I absolutely love being on the water with no motor (whether it's out on the ocean or on the river), silently gliding under my own body power. I've been really close to beautiful birds whilst paddling, including sea eagles, grey goshawks, rainbow bee eaters, kingfishers and so many more. I'm also a keen amateur researcher on many topics that interest me – including health and wellbeing, trees (of course), human psychology, climate change, and all the hotly debated big issues of our time. I've got four boys who constantly surprise and delight me and I love to hang out with them – we spend a lot of time laughing (another of my favourite activities).
Who inspires you?
Jane Goodall because of her absolute dedication, Clare Dubois (of TreeSisters) because of her willingness to speak vulnerably about the state of our planet… honestly there are so many extraordinary people on this planet (who you rarely hear about) doing incredible work, who have devoted their lives to the restoration of Nature in one way or another. I've been privileged enough to meet them often in the course of my own work and they always inspire me.
What is your favourite part of Australia?
I love where I live (Sunshine Coast, Qld) and also the Northern Rivers region. I think what speaks to me about these places is the trees (surprise!) – there are still so many healthy trees and forests in both. They're lush with high rainfall and secret magical places of intense natural beauty – the kind that take your breath away and expand the heart and soul. But I've also lived in Far North Queensland and in WA and travelled through much of Australia. It's all extraordinary in its own way, especially for someone like me who grew up in England.
What is your favourite native flora and fauna?
How to narrow it down … um … I love screeching black cockatoos, soaring sea eagles, skittering water dragons flinging themselves into the river, and butcher birds singing their melodic hearts out. I love weeping, tender Waterhousia Floribunda, all the flowering banksias and grevilleas, tufted gently drooping native grasses, towering blue quandong and all the incredible epiphytes, lichens and mosses, oh and the wildly variable fungi that grow in the forest … I could go on and on …
Let us know your favourite movie and song?
I'm not really one for being pinned down to favourites – I'm here for all of it! I love lots of musical genres, thousands of songs. And not that keen on movies – they're so long these days, I feel like my life is being stolen! There is one movie I've seen multiple times though and that's Call of the Forest, which features the work of Diana Beresford-Kroeger. It's moving, educational, inspiring and lovely.
What are you currently reading?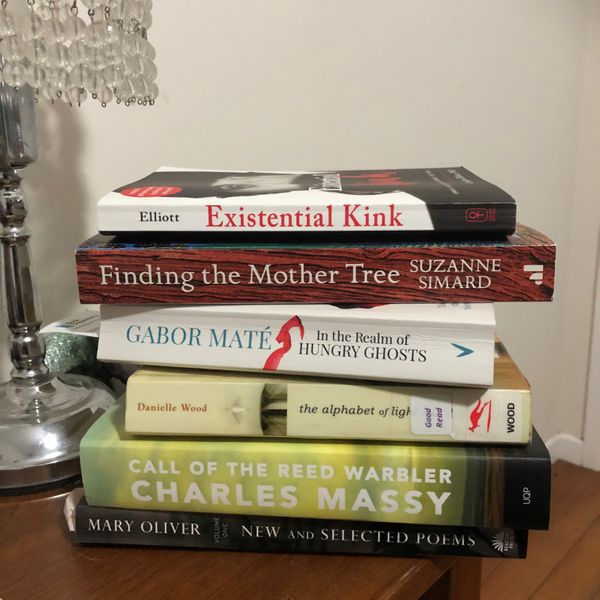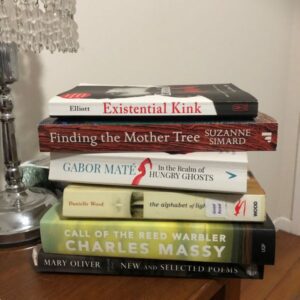 Finding the Mother Tree by Susan Simmard, In the Realm of Hungry Ghosts by Gabor Mate, Call of the Reed Warbler by Charles Massey, Mary Oliver's New and Selected Poems, and Existential Kink by Carolyn Elliott. And yes, I am reading them all at once!
Give us a sustainability tip for our readers.
Remembering that the Earth has given us everything, and that we have an important role to play as custodians of Nature, allows everyone to find ways to give back to the planet that are unique to them. But if you want a specific tip – I soak my egg cartons in water and then tear them up to put in my worm farm. The worms munch away and make castings for my veggie garden. How cool are worms!
If you weren't working for CPA what would you be doing?
That's a big question! Working for someone else who restores this planet … and/or lying in the forest enjoying the rich smell of humus, flickering filtered sunlight, the bird song, fresh air and peace.

Leave us with one of your favourite quotes.
"Never doubt that a small group of thoughtful, committed citizens can change the world; indeed, it's the only thing that ever has." – Margaret Mead