"The people who are crazy enough to think they can change the world are the ones who do."
We're a team of thinkers, makers, and doers, and we advocate for the environment every day. At the heart of everything we do at Carbon Positive Australia is community, trees, and climate, and we would like to take you on a journey to meet some of the team in our new feature series "The Change Makers."
This month we are introducing you to Jess Fitzgerald, Commercial & Carbon Project Coordinator.
What is your favourite part of your role with Carbon Positive Australia and why?
Getting out and seeing the trees and chatting to our landholders! So much time goes into planning our projects so it's always rewarding to see the results and the positive impact the trees are having on the landscape.
What does a typical day working at Carbon Positive Australia look like for you?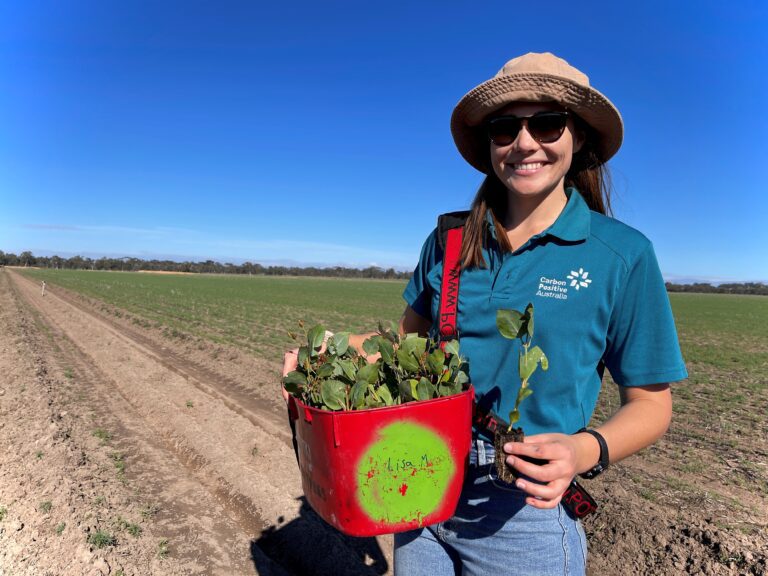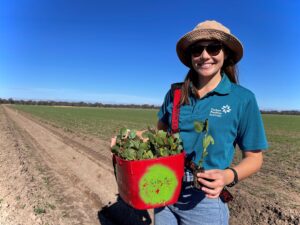 My role is a real mix of office and field work. When I'm in the office I'm usually working on the paperwork and logistics for our projects. During winter I spend more time on site as it's peak planting season. I also go back and visit the projects from previous years to undertake monitoring with Alice (our Environmental Analyst) and other contractors to see how they're performing and to determine whether we need to do any infill planting.
If you weren't working for Carbon Positive Australia what would you be doing?
Maybe something in the agriculture industry or pursuing further study.
How would your colleagues describe you in three words?
Organised. Positive. Thoughtful.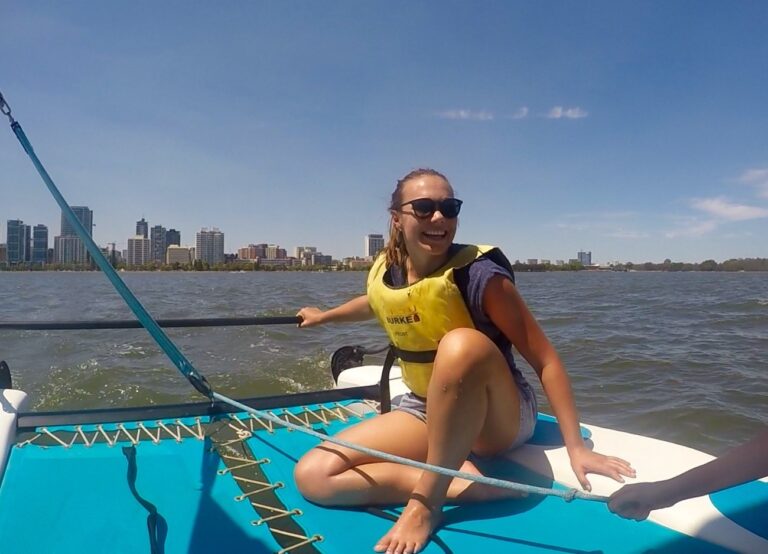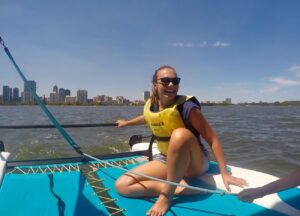 How do you spend your free time, what are some of your hobbies/interests?
During summer I'm usually somewhere near the ocean – scuba diving, fishing, rowing surf boats or flying (and crashing…) the drone. Winter is a bit less exciting, but I tend to practice yoga, read, go for hikes, and play board games with my friends.
What is your favourite part of Australia?
The WA Wheatbelt – which is lucky because this is where many of our projects are! I grew up in this region, so I get a real sense of nostalgia whenever I return. I love the scale of it and that silence when you're out in the middle of a paddock.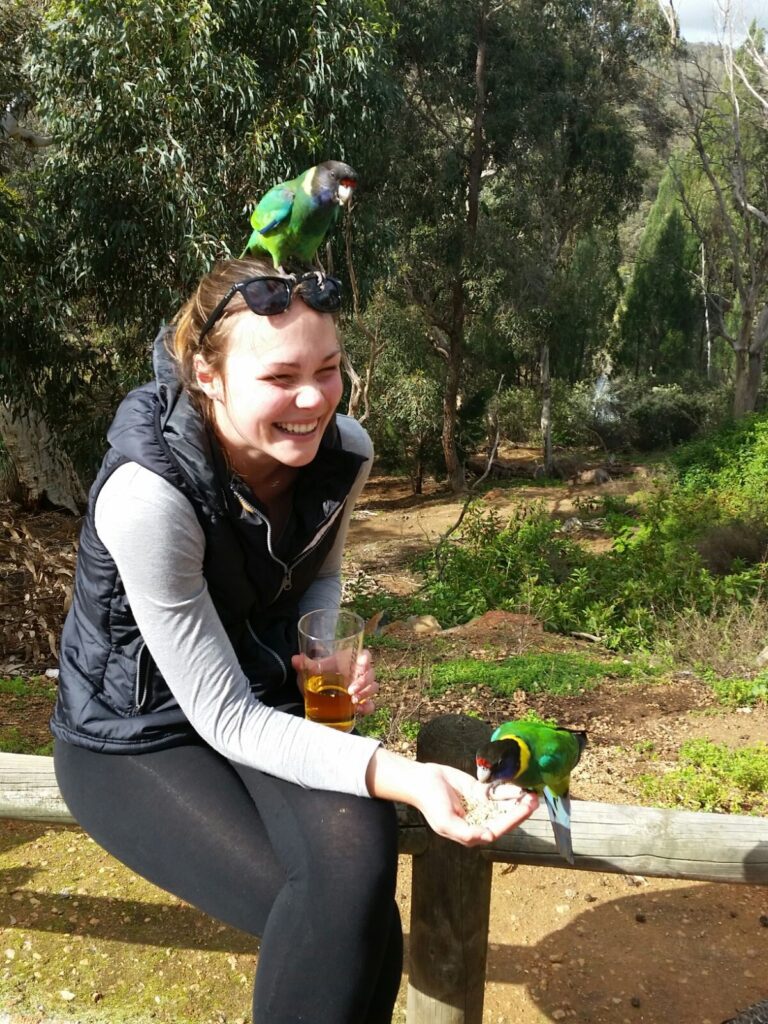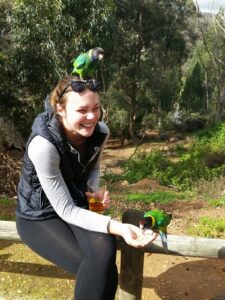 What is your favourite native flora and fauna?
To me, nothing is cuter than a wombat – so round and cuddly. Flora is a hard one as I tend to discover a new favourite every time we go out on site! Long-time favourites are Banksias and Geraldton Wax.
Who inspires you?
People who are passionate about what they do or what they believe in.
Let us know your favourite movie and song?
Movie is JoJo Rabbit (or anything directed/written by Taika Waititi). Song is "Roll Away Your Stone" by Mumford and Sons.
What are you currently reading?
"The Climate Cure – Solving the climate emergency in the era of COVID-19" by Tim Flannery.
Give us a sustainability tip for our readers.
Before you buy something new, think about whether it's a need or a want. I'm trying to practice this myself and am becoming better at borrowing or reusing what I already have.
Leave us with one of your favourite quotes.
"We don't need a handful of people doing zero waste perfectly. We need millions of people doing it imperfectly." – Anne Marie Bonneau.
Although this was said in relation to zero waste, I think it's relevant to nearly all environmental issues; including lowering global carbon emissions.