Our Carbon Hero for October is Next Level Personnel (NLP). A recruitment agency that forges genuine partnerships with organisations and individuals to help them grow together. For every candidate placement they plant 10 trees with Carbon Positive Australia. We spoke to Nick to find out more about why caring for the environment is important to him and the team.  
Can you tell us a little about yourself and the inspirations behind your brand?
I'm a family man; I've been in business for myself for five years as Managing Director for Next Level Personnel (NLP) – an Australian-owned & operated recruitment agency. I'm fortunate enough to live on Sydney's Northern Beaches. My family loves the ocean; we're all keen surfers and nature lovers. My wife (Sarah) and I recently launched a new company Moneytree Capital – a finance company specialising in asset finance. When considering what my companies can do to make a difference to the environment, I started researching how I can offset my carbon footprint. I visited many websites, and after speaking with the team at Carbon Positive Australia I decided that this was the right organisation for me to get my companies onboard with.
Why is caring for the environment important to you?
I have two daughters, Poppy 13 and, Lily 11. My girls are my world, and their children will be theirs. My generation has the scientific proof and information telling us to act on climate change now! I have a responsibility to future generations to use the facts we currently have and to do something with them. Undoubtedly, the next generation will do things much better in their approach to humanity's environmental impact on our planet.
"The reality is, we all need to start making significant changes to the way we live and start the process of reversing the damage we're doing to our planet."
I want to do everything I can now to ensure my kids, and their kids have a clean and healthy planet Earth to enjoy. I strongly believe that most of us have the same vision, it's knowing where to begin.
What is the program you are running with Carbon Positive Australia, what motivated you to work with us, and what are your long-term goals?
My companies' work closely with the Automotive Industry across Australia. This is an industry racing to make a positive change to their impact on climate change. However, the reality is there's a long way to go before this industry can stake claim to me being carbon neutral. I'm asking my clients within the Automotive Industry to get on board with me in making regular contributions to Carbon Positive Australia. Planting trees is something we can all contribute to now, therefore reducing our carbon footprint. There's no contribution too small as far as I'm concerned. Enough people and business leaders on board and we start to make a difference.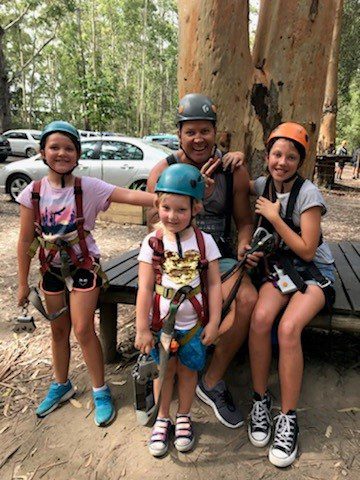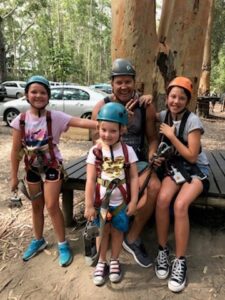 As someone working in the recruitment sector, you deal with both clients and candidates. How do you share your environmental values with both parties?
We work in an industry where we are communicating our carbon positive vision to all our clients and candidates. This is in the hope that we can encourage them to make a change in the way they approach life and business and reduce their impact on the environment. Our communication methods are varied; we share a lot of information via our social pages and website. In addition, we invite our clients to join our carbon positive initiative. Being in recruitment, our message to clients and candidates is "Grow with Us" borrowed from Carbon Positive Australia. It makes good sense, as generally, businesses looking to hire are growing!
What have you implemented at Next Level Personnel with regards to reducing your environmental impact from a business sense?
Our goal is to share the carbon positive vision and message to as many people and businesses as possible. We can do so much internally as an organisation but getting others on board to join you has a real impact.