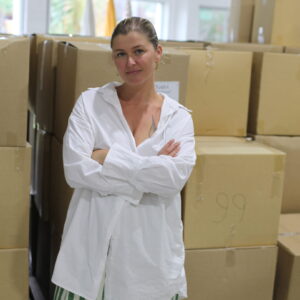 Zulu & Zephyr is a lifestyle brand that cultivates cool, beautiful, and effortless swimwear and ready-to-wear designs. In late 2021, Jill Johns used our Business Carbon Calculator to calculate their freight emissions to date and then offset through our reforestation carbon projects.
Please tell us a little about Zulu & Zephyr and why it matters to you to be restoring Australia?
Zulu & Zephyr is a lifestyle brand that cultivates cool, beautiful, and effortless swimwear and ready-to-wear designs. Owned and operated by a small team of creatives with strong values that drive the brand, we take pride in knowing our product also serves as a purpose for the greater good. Whether that is through our commitment to choosing lower impact materials and processes or our partnerships, giving back to causes, we believe in that achieve better social and environmental outcomes. Australia is our home turf, so it's important for us to do our part and show up as a modern brand who prioritises this beautiful country.
What are the inspirations behind the brand?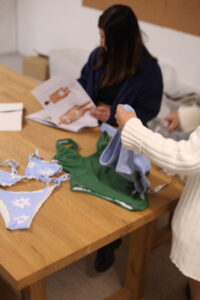 Zulu & Zephyr has always been a coastal girl at heart, inspired by nostalgic, vintage prints with a focus on texture reminiscent of our mother's Australian fashion era in the 1970s. As the success of the brand has grown, so too has the social responsibility, which has led to a shift in our internal processes for the better. Zulu & Zephyr is focused on moving forward with sustainability at the helm while keeping the sensibilities of the brand true to its origins.
Why is caring for the environment important to you?
As a brand with a strong connection to the Australian beach culture, the health of our planet, our seas, and our climate have become achingly present in our minds. It began for us back in 2018 when the effects of plastic pollution on our oceans became widely recognised and was the reason why transitioning to biodegradable packaging was at the forefront our sustainability policy. On a personal level, we have come to understand our responsibility and the impact our choices will have on the future of our children.
How are you working with Carbon Positive Australia, and what were your motivations for doing so?
In recent years we have strengthened our partnerships, choosing to support value-aligned non-profits with a focus on creating the most impact. Our involvement with Carbon Positive Australia was spurred by our desire to offset the transit associated with our 2021/22 Signature & Mini collections. Due to the strain, the global pandemic has put on transport and logistics, we have had to choose to air freight our Signature ECONYL® fabric from Italy rather than sea freight, increasing our carbon footprint. Therefore we decided to offset the carbon dioxide emissions derived from the transit of both our fabric and finished goods. Working with Carbon Positive Australia allows us to combat climate change while restoring degraded land and creating much-needed habitat and biodiversity, and with a project close to home in the Nightcap National Park we can see the direct and tangible impact this is making.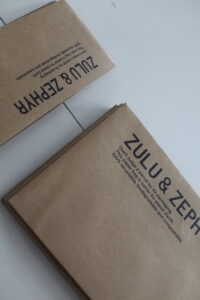 What environmental goals have you achieved as a brand, and what goals would you like to achieve?
At Zulu & Zephyr, we began to implement our sustainability goals in 2018, transitioning our packaging to biodegradable garment bags. This small swap has saved countless plastic bags from ending up in landfill, in comparison our biodegradable bags break down by at least 90% in 6 months so the garment bags we used back in 2018 have been and gone. In more recent years, we have swapped our internal branding labels and swing tags to recycled and FSC components.

Another major step was identifying our most-used swimwear fabrication, our classic ribbed lycra synonymous with the brand, and redefining it as a sustainable fabrication. Our Signature & Mini collections are made from ECONYL® regenerated nylon, which is recovered from discarded fishing nets that would otherwise pollute our oceans. We are now in the process of reimagining our mainline collections – swapping each and every fabrication to a more responsible alternative with a strong focus on certifications that are traceable and reputable. We are excited to launch the use of REPREVE®, Global Recycled Standard (GRS) recycled polyester, Global Organic Textile Standard (GOTS) certified cotton, as well as European Flax Linen to name a few.

Zulu & Zephyr has always been committed to giving back, there's a long list of charity partners we have supported over the years, but in 2020 we made a solid commitment to environmental causes by becoming a member of 1% for the Planet. As a member of 1% FTP we commit to a donation of 1% of gross yearly sales on all our Signature collections. Our objective, to highlight unheard voices and promote meaningful change.
Is the brand working on any other environmental or social initiatives?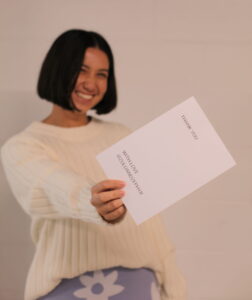 We are always working closely with our manufacturing partners to improve social and environmental outcomes. While the team are unable to visit due to travel restrictions, we have been navigating the complexities of the global supply chain maintaining open and honest communication as well as the implementing our Supplier Code of Conduct and regular independent audits. We are working towards all suppliers being part of an independent auditing framework, basically a step-by-step development approach to ethical and socially responsible business practices. While most of our manufacturing partners have been with us from the beginning, all new suppliers must comply with these requirements as we endeavour to foster best practice.
Is there anything else you would like to share about your company's sustainability vision for the future?
We just want to say a huge thank you to the ZZ community that continue to challenge and support us; we celebrate the impact we are making together, and stay tuned for more.